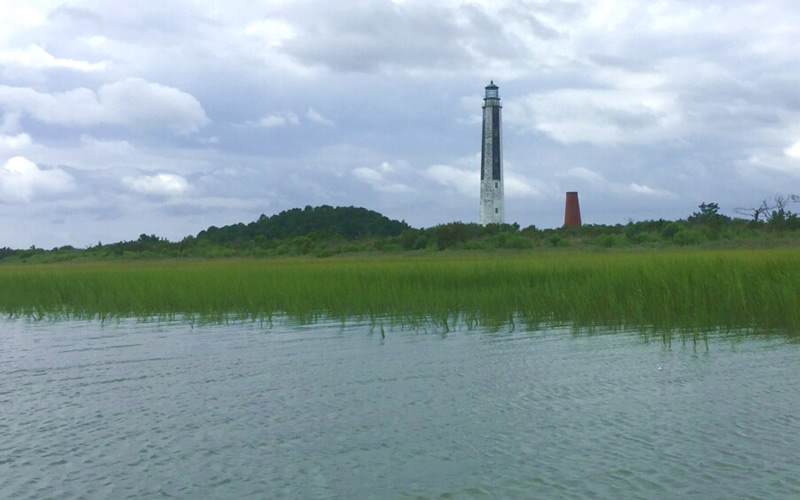 This just might be too easy for many of our sleuths, but we liked this reminder of a great place submitted by a reader.  Where could it be?  And why are there two towers?  Send your best guess to:  editor@charlestoncurrents.com — and make sure to include the name of the town in which you live.  Please also write "Mystery Photo" in the subject line.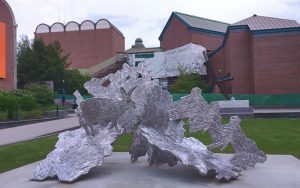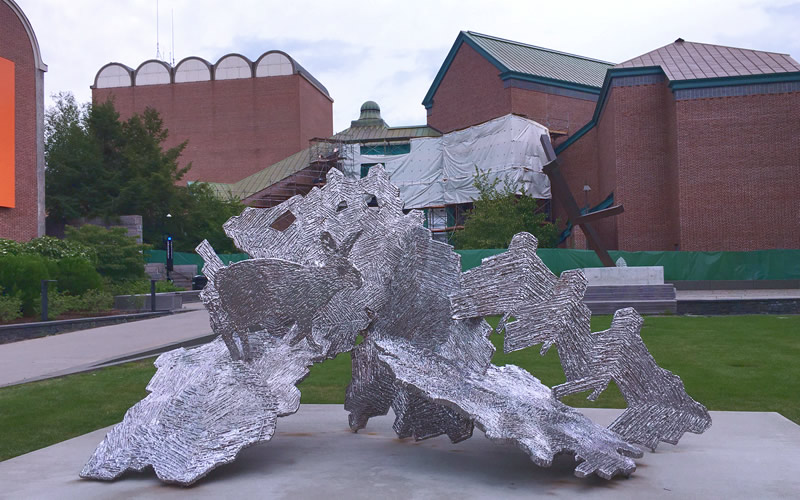 Only veteran photo detective George Graf of Palmyra, Va., correctly identified the most recent mystery photo and he even taught us something:  We took the photo on the Dartmouth College campus in Hanover, N.H., but didn't know what it was.  George figured it out:  It's a sculpture called Hoarfrost with Rabbit (now titled Refuge) that flanks the south façade of the Hood Museum of Art and Maffei Arts Plaza and the Hopkins Center for the Arts at left.
"According to hoodmuseum.dartmouth.edu, Kiki Smith made her first visit to Dartmouth in 2012 and began to formulate plans for a work that would be sited on the Maffei Arts Plaza, adjacent to the Black Family Visual Arts Center, then in the final stages of construction.  She wrote: "I wanted to make a sculpture that would sit close to the sidewalk, so that it would be attractive and would invite people into the campus. I wanted the students and the larger community passing through the space, and also people on the street, to see it. I purposely made something that would be dynamic and used images that are accessible to the general public."
Thanks, George!
Send us a mystery:  If you have a photo that you believe will stump readers, send it along (but make sure to tell us what it is because it may stump us too!)   Send it along to editor@charlestoncurrents.com.
Have a comment? Send to:  editor@charlestoncurrents.com.