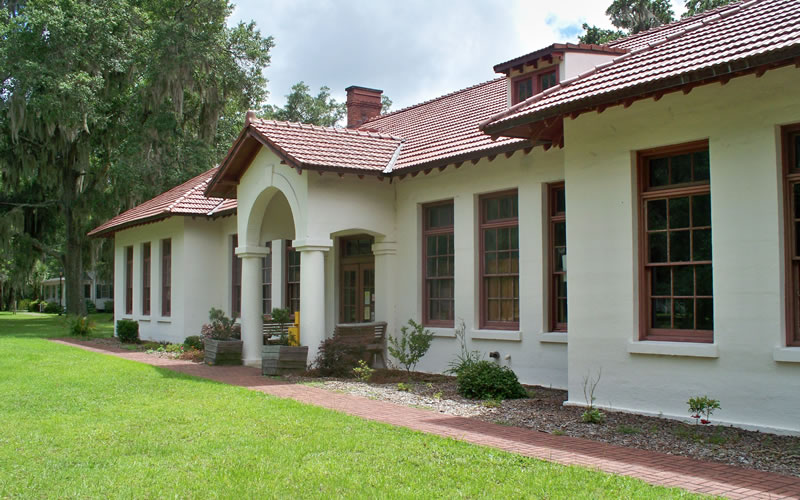 Here's an interesting-looking South Carolina building constructed with a red tile roof that is generally found throughout Florida.  What is the building and where is it?  You get bonus points if you tell its historic significance.  Send your best guess to:  editor@charlestoncurrents.com — and make sure to include the name of the town in which you live.
Last week's photo of the lighthouse on Okracoke Island, N.C. didn't fool Charlie Morrison of James Island, or Legare Clement and Will Lawrence, both of Charleston.  Hats off to them and to George Graf of Palmyra, Va., who added:
According to ocracokeguide.com, the earliest record of the island's name, on a map made by English explorer John White in 1585, designates the inlet as "Wokokon." Subsequent spellings include "Woccocock," "Oakacock" and "Okercock." The name derives from the Woccon tribe of Native Americans, who lived in the mainland tidewater and established fishing and hunting outposts on the island.  The isolated inlet was prone to smuggling. One man in particular was comfortable navigating the waters of Pamlico Sound, and in 1718 Edward Teach, or Blackbeard, was caught and beheaded as he and his ship hid in waters behind the island. After the pirate's death, people were more willing to settle, and by the time of the first census in 1790, 135 whites, two free persons of color and 31 slaves lived on Ocracoke, N.C.