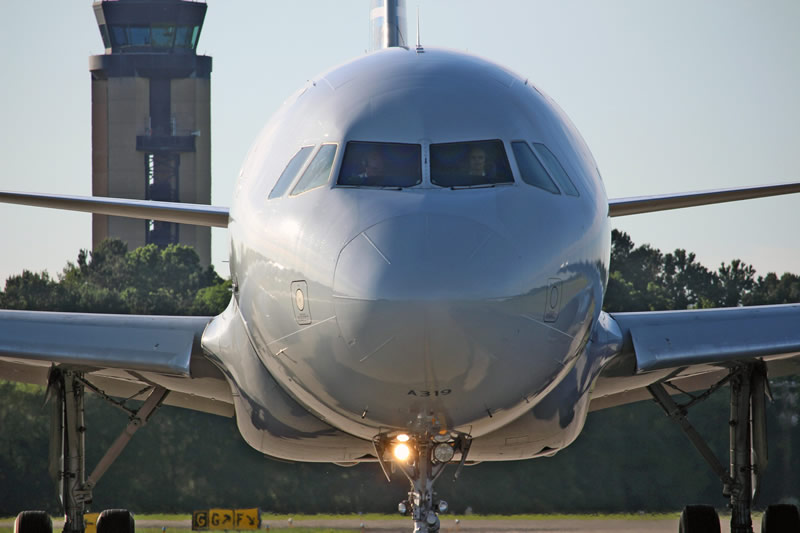 Staff reports  |  A new study shows Charleston International Airport is one of the best-managed airports in the country.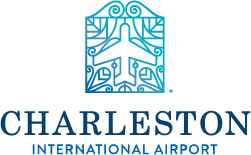 With operating revenue of $30.4 million and operating expenses of $15 million, the Charleston airport ranks sixth in a new Airport Power Ranking of 89 major American airports.  The ranking was developed by the American City Business Journals with research from its 43 newsrooms and analysis by faculty at the Wake Forest University School of Business.
"It's recognition by outside people about how well this airport is run, how efficient it is and how we are growing," said airport director Paul Campbell in an interview.
A key finding of the study shows the local airport ranked as the nation's second fastest-growing airport based on the number of passengers who arrived over the last five years.  The study found a 55 percent increase in passenger enplanements in the study period and a 17 percent increase in non-aeronautical revenue to $19.5 million.  More.
"You always hear the phrase, 'If you build it, they will come.'  We say that we better build it because they are coming!" Campbell said.
In a related news release from last week, the number of people who boarded a flight in May reached 193,095, an increase of 58 percent compared to five years ago.  Arrivals reached 189,924 for the month, a 55 percent increase.
Other highlights from the Power Ranking include:
Operating productivity.  Charleston, like 42 other airports, received a 100 percent overall efficiency of managing passengers within their budgets, according to the study.  When compared to all of the other airports with the top efficiency rating, Charleston came in 39th, apparently due to its size, costs and volume compared to larger, efficient airports.  More.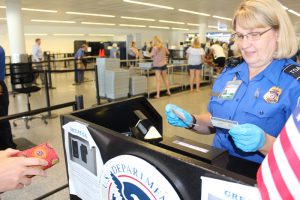 Revenue growth.  Compared with huge airports, Charleston's revenue growth ranked 77th in the study.  But the percentages of growth show healthy revenue increases of 23 percent to $30.4 million in total operating revenue over five years and a 37 percent increase in the same time period of aeronautical revenue to $10.9 million a year.  More.
Debt.  While the airport's debt increased 749 percent over the five years to $178 million, it ranked about midway – 52nd – compared to the 88 other airports in the analysis.  More.
According to an airport release, Charleston International Airport pumps more than $1 billion into the region's economy through the jobs at its terminal and the jobs created as a result of air travelers.
From January through May, 1.6 million people flew in and out of the airport via its six airlines.  To learn more about the airport, visit iFlyCHS.com.
Have a comment?  Send to:  editor@charlestoncurrents.com