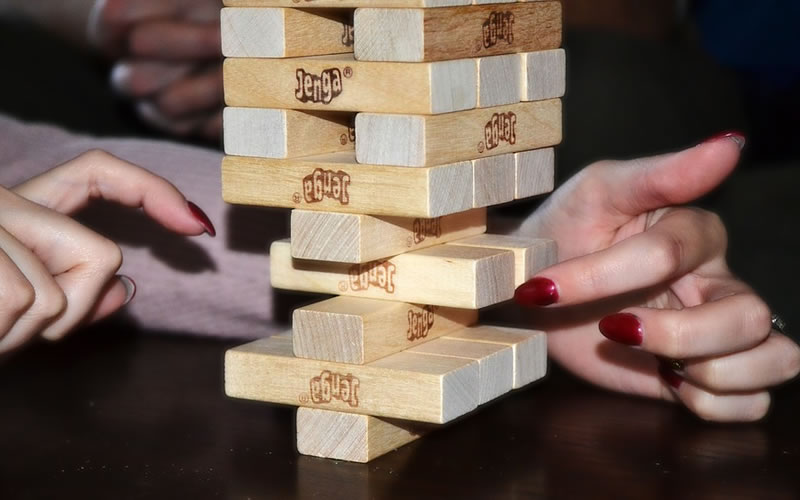 By Andy Brack, editor and publisher  |   Are congressional Republicans in Washington reaching a tipping point over the continuing political theater and water-tortured presidency of Donald Trump?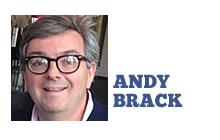 If recent public comments by prominent South Carolina Republicans are any indication of the diminishing stature and respect in which Trump is held in Washington, then the president should be worried.  Despite his party's control of Congress, the hyper-sensitive, Twitter-impaired Trump can't seem to climb out of a Washington swamp of his own making to be a player in promoting his agenda.  For the first time in my lifetime, the president seems like a B-team sideline player watching a game being played on a muddy field in the rain.  None of it is pretty.
U.S. Rep. Trey Gowdy of Spartanburg, a Trump loyalist once mentioned as possible director of the FBI, complained this week about the ever-changing stories from the Trump campaign about Russia's meddling in the 2016 presidential election.
"Someone close to the president needs to get everyone connected with that campaign in a room and say, 'From the time you saw 'Doctor Zhivago' until the moment you drank vodka with a guy named Boris, you list every single one of those, and we are going to turn them over to the special counsel.'"
Gowdy, new chairman of the House Oversight Committee, is frustrated that media outlets continue to break news on the Russia scandal.
"This drip, drip, drip is undermining the credibility of this administration," he said, adding later, "If you had a contact with Russia, tell the special counsel about it.  Don't wait until The New York Times figures it out!"
In political circles, there's an old quote attributed to President Lyndon Johnson.  After a chilling 1968 CBS News report on the Tet offensive in Vietnam, Johnson reportedly said, "If I've lost [anchorman Walter] Cronkite, I've lost middle America."
While there's some doubt that Johnson actually muttered the words, the sentiment is illustrative for what's going on in Washington these days.  Members of Congress of both parties are increasingly concerned about what's happening office of the President.  And if Trump loses congressional Republicans, his presidency may be doomed.
U.S. Sen. Lindsey Graham, R-S.C., wasn't happy about emails last year involving the president's son, Donald Trump Jr., and how he "loved it" to hear how a "Russian government lawyer" might have sensitive information that could hurt his father's Democratic opponent, Hillary Clinton.
"Anytime you're in a campaign and you get an offer from a foreign government to help your campaign, the answer is 'no,'" a feisty Graham said.  "So, I don't know what Mr. Trump Jr.'s version of the facts are. Definitely — he has to testify. That email is disturbing."
Members of Congress, political creatures all, don't want to go down with a sinking ship.  They are looking at the numbers – and Trump's aren't great.
Polling averages over the last month show 54.3 percent of Americans disapprove of the job being done by Trump, who had 41 percent approval rating, according to Real Clear Politics' aggregation of recent polling. In June, CBS News reported that Republican support of the president dropped 11 percent – from 83 percent to 72 percent – between April and June.
The most recent Winthrop Poll in April showed that among South Carolina voters, 79 percent of Republicans supported Trump.  But overall, he had a 43 percent approval rating, with his disapproval rating being 4 points higher.
Trump's poll numbers, however, remain far higher than voters' views of Congress.  South Carolinians, according the Winthrop Poll, have a 19 percent approval rating for how Congress is handling its job.
With all of Washington's turbulence, now might be a good time to remind Beltway Bandits of some basic communications rules:
Don't lie.

Think and have a clear goal before you answer anything.

Don't lose your cool. If you do, the media won't forget and will show a video clip over and over.

If you're wrong, admit it. If you're happy, be it.  If you're hurt, show it.

Assume everything is "on the record."

Stick to your story. Don't improvise.

Don't run your mouth. Be concise and to-the-point.

Don't burn your bridges, even with reporters.
Follow these and maybe things will start improving.
Have a comment or a tip? You can contact Andy Brack at:  

  editor@charlestoncurrents.com.