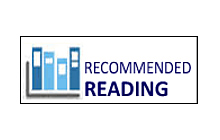 Under the Harrow is an intriguing look at the relationship between two sisters, Nora and Rachel. Rachel is a successful nurse, living close to Oxford, an hour's train ride from London. Her slightly younger sister, Rachel, has an ill-defined job in the city. On one of her many weekend visits, Nora arrives at Rachel's house to find her sister brutally killed.
Very soon, what was once a tranquil small town, is crawling with police, paramedics and forensic teams. As the investigation unfolds, we find out that this was not the first episode of violence the sisters experienced. Rachel was attacked and beaten after a party when the girls were teens. No one was ever charged in that case. As the current case progresses, we come to learn much more about Nora's and Rachel's oftentimes dysfunctional relationship.
Nora is the classic unreliable narrator. Or is she? Berry does a fantastic job of creating such an unlikeable person, that the reader doesn't know what to believe. Signs begin to point to Nora as the murderer as other suspects are ruled out by inspector Moretti. Hers are the only fingerprints found at the scene. Her footprints were found in the blood. And she got into a heated argument with her sister recently, resulting in a thrown bottle at Rachel. Berry keeps the reader guessing almost right up to the end. When the truth is revealed, it will have you wondering why you couldn't see it from the start.
Flynn Berry is the winner of the 2017 Edgar Award for Best First Novel. Many critics compare this book to Gone Girl or Girl on the Train. No doubt, if you liked those books, you will likely enjoy this one. However, Under the Harrow has a depth of character that causes you to care about what happens to Nora, even if that means wanting to see her go to prison. If you enjoy books about complex murder cases and even more complex characters and relationships, then Under the Harrow is highly recommended.
— Mike Nelson, Mount Pleasant Regional Library, Mount Pleasant, S.C.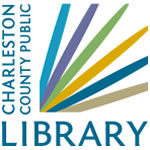 Find this and similar titles at Charleston County Public Library. This item is available as a print book and in other formats. To learn more or to place a hold, visit www.ccpl.org or call 843-805-6930.