A novel by Neil Gaiman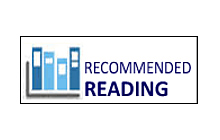 Neil Gaiman has a knack for the creepy-crawly, and this book is no exception. He wrote one of my all-time favorites, "The Graveyard Book", so I expected a lot. He did not disappoint. The story begins when a middle aged man returns to his childhood home for a funeral. He finds himself wandering down the lane to the home of a former friend, a girl named Lettie Hempstock. Remarkably the house is unchanged, as are the persons inhabiting it. Behind the house is a pond, which Lettie had once called an ocean. As he encounters these elements from his past, the memories come flooding back.
What he remembers is both terrifying and sweet. It is a tale of friendship, monsters, and the unexplained. Forty years previous a suicide in the neighborhood unleashed something sinister that only Lettie Hempstock seemed to understand. She befriended and protected the young boy from an evil nanny, brainwashed parents, and other demons. The story is intense at times, but the fear is interwoven with idyllic childhood memories of family, home, and friendship. As with all Gaiman books, it is very well written and a lot of fun if the reader enjoys escaping reality and joining a creepy and nostalgic world.
— Melissa Hatch, Main Library, Charleston, S.C.
Find this and similar titles at Charleston County Public Library. This item is available as a print book and in other formats. To learn more or to place a hold, visit www.ccpl.org or call 843-805-6930.