Staff reports  |  The Charleston County Public Library (CCPL) will host a community meeting 7 p.m. June 12 to show updated designs for the new St. Paul's Branch library.  The meeting will be in the cafeteria of the E.B. Ellington Elementary School, 55444 Old Jacksonboro Road, Ravenel.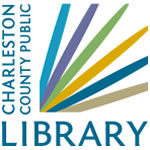 Three in four county voters overwhelmingly approved a referendum in November 2014 to build five new Charleston County Public Library branches and renovate 13 others. Behind-the-scenes progress has been made on the library building projects since then, and residents are invited to this community meeting to listen to a presentation by the architects and participate in a question and answer session with CCPL and Charleston County Government staff.
Additional community meetings will be scheduled to share design plans for the new Cooper River and West Ashley libraries as the respective design teams for each site reach the necessary stage in the planning process.   Design and construction teams expect to break ground in the fall on new libraries for Mount Pleasant and James Island.
To learn more about the construction and renovation plan, view a map and see a breakdown of the estimated costs,visit http://bit.ly/1nw9TB4.
In other Good News: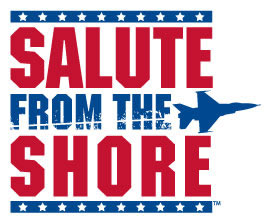 Salute from the Shore is back July 4:  Hundreds of thousands of people will witness an air parade of F-16s and other military aircraft as they fly down the state's coast on July 14.  This year's flyover will start at 1 p.m. at Cherry Grove at the northern part of the coast and finish over the May River sandbar in Bluffton around 1:30 p.m.   Organizers encourage parade witnesses to "salute" by wearing and waving red, white and blue on the beaches during the flyover. More:   www.salutefromtheshore.org.
Leadership Charleston seeks participants.  The Charleston Metro Chamber of Commerce is seeking applicants for its next class of Leadership Charleston, the organization's highly-respected professional development.  For more than forty years, Leadership Charleston has been identifying and developing leaders in our community, producing over 2000 graduates that have become leaders in local, regional and global industries, legislative appointments and civic stewardship.
New internship program.  Charleston County Public Library (CCPL) is one of 39 library systems across the country to participated in a connected learning summer internship program sponsored by the Public Library Association (PLA). Through its Inclusive Internship Initiative (III), PLA is sponsoring paid, mentored public library internships for 50 high school juniors and seniors from diverse backgrounds nationwide.   CCPL has selected Shanequa Rainey as its summer 2017 intern. Rainey, who will enter her senior year at Burke High School in the fall. will work closely with her mentor, Outreach and Programming Librarian Megan Summers, to engage with multiple facets of library life, including programming, user services and administrative operations. Over the course of the summer, the intern and mentor will also develop program guides for new library branches, which were approved for construction through the 2014 referendum.
Free admission to Magnolia Plantation and Gardens.  The local Ashley River attraction is partnering with the American Red Cross to encourage blood donations in June by offering free garden admission to America's oldest garden. Give blood or attempt to give blood at an American Red Cross blood drive or donation center in the tri-county area in June to receive a coupon that can be redeemed for admission before July 31. The free admission is not valid in conjunction with other discounts to Magnolia.  To make an appointment to donate blood, call 1-800-RED CROSS, visit redcrossblood.org or download the Red Cross blood donor app.
Gibbes is Blue Star Museum.  The Gibbes Museum of Art is one of more than 2,000 museums across America to offer free admission to military personnel and their families this summer in collaboration with the National Endowment for the Arts, Blue Star Families and the Department of Defense.  "The Gibbes Museum of Art has been a proud member of the Blue Star Museum program for years, but we are especially excited to participate this year as we welcome military personnel and their families to our newly renovated museum," said Angela Mack, Executive Director of the Gibbes Museum of Art.