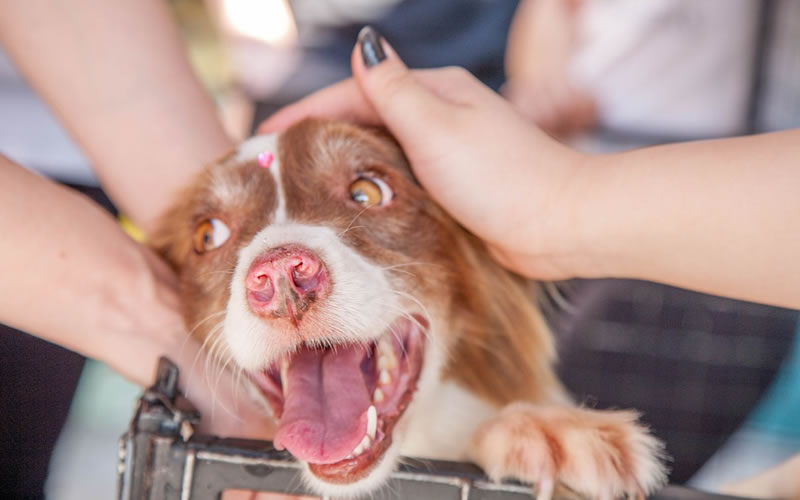 Staff reports  |  The Petco Foundation on Saturday awarded a $400,000 grant to the Charleston Animal Society to fund the organization's effort to try to save every healthy and treatable animal in the Palmetto State.

The funding by the Petco Foundation, which help the Charleston Animal Society launch the No Kill South Carolina (NKSC) program earlier, will help it bring together 350 rescue organizations across South Carolina with funding over the next two years.
"With Petco Foundation's continuing support we are making progress toward our biggest goals," NKSC Project Director Abigail Kamleiter said in a press release. "We want to end the euthanasia of healthy dogs in South Carolina by the end of 2018. We also want to raise the standard of care in shelters across the state."
The program also encourages communities across the state to save more cats through free-roaming cat initiatives.
NKSC is set up like a number of wheels with spokes. Six shelters in the state's biggest metro areas serve as "key resource centers" that then reach out to smaller shelters in their area with guidance on everything from spay-neuter to fundraising to shelter operations.
In other Good News:
Summer learning program:  The Charleston Promise Neighborhood is providing a free summer learning program for 80 children attending Mary Ford Elementary School in North Charleston.  Results from last year's program showed it helped improve student performance in reading and literacy, according to a news release.
Parks grant:  The Charleston Parks Conservancy has been recommended to get a $50,000 grant from the National Endowment for the Arts for a project to add public art activities along the West Ashley Greenway and Bikeway.  "This is an exciting opportunity to be part of transforming a significant public space that connects so many neighborhoods in the City of Charleston," said Harry Lesesne, executive director of the Charleston Parks Conservancy. "Improving the West Ashley Greenway and Bikeway will be a great benefit to all of the city's residents, and the addition of public art will make it an even more engaging public space."
Most beautiful college:  The College of Charleston is one of 20 finalists in Travel and Leisure magazine's "most beautiful college" contest.  If you would like to vote for the CofC, click here.  Deadline to vote is July 6.