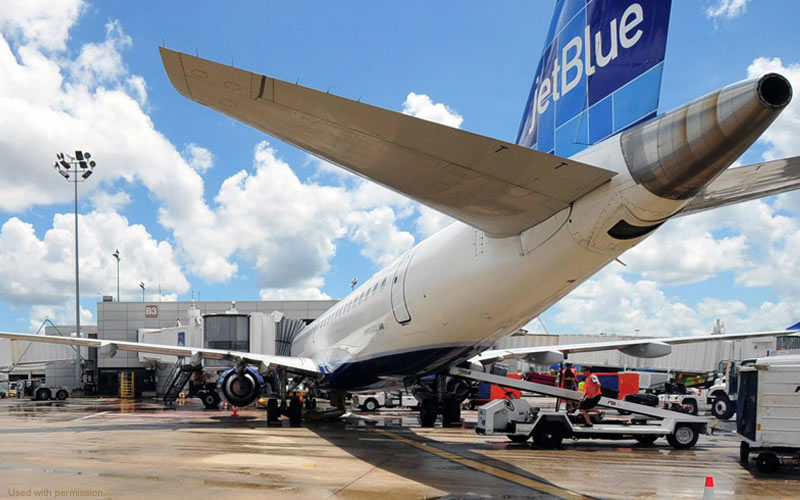 Staff reports  |  Charleston International Airport had 7 percent more people heading to one of 18 non-stop destinations in the first four months of the year, compared to last year in what is a traditionally slower traveling season.  In the same period, 5.6 percent more people flew into the airport.

"In the past, January and February typically have been two of the slower months for travel, then when spring arrives things pick up again. These days we don't seem to have many slow months," said Paul G. Campbell Jr., executive director and CEO of the Charleston County Aviation Authority, in a press release.
So far in 2017, 1.7 million people have flown in and out of the local airport, an increase of 6.2 percent over last year.  Campbell predicted the facility would handle more than 4 million passengers by the end of the year, which would be an all-time record.
The airport has 140 daily arrivals and departures.  It connects passengers on nonstop flights to 18 cities and 22 airports.  New seasonal nonstop are just underway to Denver and St. Louis.
In other Good News:
New bags.  Hats off to the Charleston County Public Library for getting rid of single-use plastic bags for patrons' books in an effort to reduce plastic in area waterways.  The library system recently received a $6,400 grant from the National Marine Sanctuary Foundation to purchase thousands of reusable bags.  If you want one, pick one up as long as supplies last at any of the 16 area library branches.
Exclusive company.  Congratulations to Charleston School of Law President Ed Bell for being asked to join an exclusive group of the nation's top 100 trial lawyers known as the Inner Circle of Advocates.  He's the only South Carolinian in the group, which started almost 40 years ago to allow the nation's best trial lawyers to share information about their work.
Cool cotton.  McLeod Plantation Historic Site, owned by the Charleston County Park and Recreation Commission , has begun a planting project involving Sea Island cotton (Gossypium barbadense). Although varieties of this species are still grown in other places in the world, it was long believed the Sea Island cotton varieties that made the Lowcountry famous were extinct.  he last time Sea Island cotton was grown at the historic site was in the 1920s, ending with the arrival of the boll weevil, a beetle that feeds on cotton buds and flowers, on James Island.