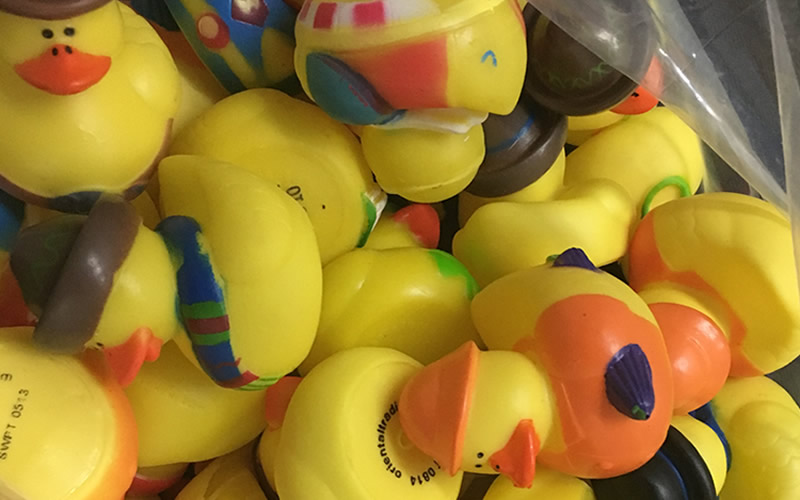 Staff reports  |  Ready for 30,000 rubber ducks to be dropped off a local bridge and float toward victory on the Wando River?  The first seven to cross the finish line at the pier at Children's Park on Daniel Island will win prizes ranging from $1,000 to $10,000.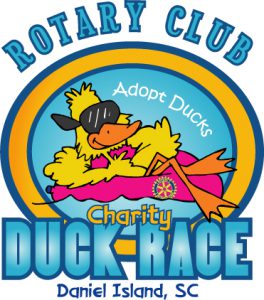 Yep, it's just about time for the annual Rotary Club Charity Duck Race, which will be held at noon Saturday, June 10.
Festivities start at the park at 10 a.m. with children's games and activities, including jump castles and face painting.  The drop will occur at noon; winners will be announced around 1 p.m.  Food and beverages will be available.
The Rotary Club of Daniel Island started the event 11 years ago and, through involvement other area Rotary Clubs, has raised more than $1 million over the last decade for local charities and Rotary projects worldwide.  This year, seven area clubs will join the Daniel Island club in presenting the event.
You can help by adopting a duck in the race with a donation of $10 per duck. Adopted ducks are assigned numbers, and if your duck is a winner, you will receive a cash prize (you do not have to attend the event). But even if your duck lets you down, organizers say you should feel good that you are helping very worthy causes.  You can click here for the list of beneficiaries.