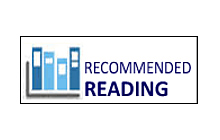 Originally written in Swedish and translated into English, this debut novel by Katarina Bivald is heartwarming and endearing.  Sara travels half way around the world from Sweden to Broken Wheel, Iowa, to meet her pen pal Amy, only to arrive and find out that Amy's funeral has just ended.  The townspeople of Broken Wheel take Sara under their wing, even though they find her love for books and reading a bit peculiar.  Sara decides to open up a bookstore in honor of friend's memory and to share the books she loves with the citizens of Broken Wheel.
It's a story for book lovers, those who love to read, and those that like to get lost in a story.  If you enjoy stories about books, pen pals, and small towns coming together this a good one to try out.  It's feel-good story that is perfect year around. If looking for something for your book club try this book, in the back of most editions there are 13 discussion questions, multiple characters, and little side plots that are great for discussion.
— Whitney Lebron, Mount Pleasant Regional Library, Mount Pleasant
Find this and similar titles at Charleston County Public Library. This item is available as a print book and in other formats. To learn more or to place a hold, visit www.ccpl.org or call 843-805-6930.