A film written and directed by Matt Ross 

In this overlooked indie film, Viggo Mortenson (who was nominated for an Academy Award as Best Actor for this role) plays the man who has been raising his six kids off-the-grid alone. When he discovers that his ill wife has passed, he takes his family across the country to confront his contentious in-laws. The movie says a lot of the rights of a parent vs. the vitality of the child and weighing the importance of separating one's self from mainstream society, but I felt the more interesting commentary was in regards to what lessons are most important to today's children and the quality of our modern education system. The wilderness scenes are picturesque, but what's more striking is the outstanding acting performances by Mortenson, the kids, and Frank Langella (who plays the father-in-law). There's also a great little scene with Kathryn Hahn (who plays the protagonist's sister) in which both adult siblings want to pass along their wisdom to the other, but neither of them wants to hear it.
— Darryl Woods, Main Library, Charleston, S.C.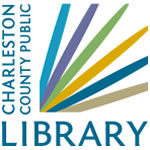 Find this and similar titles at Charleston County Public Library. This item is available as a print book and in other formats. To learn more or to place a hold, visit www.ccpl.org or call 843-805-6930.