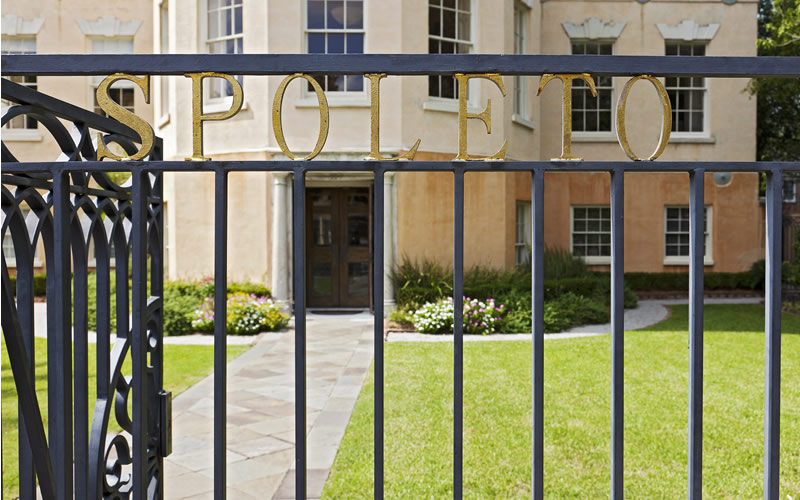 Staff reports  |  The Charleston festival season opens for 17 days Friday as Spoleto Festival USA offers more than 160 ticketed events in 12 venues throughout Charleston while the city's Piccolo Spoleto Festival for 2017 has more than 500 events through June 11.
Perhaps the easiest way to get the full flavor of all of the offerings is to scroll through each festival's websites, but we offer some highlights and links below.
Music:  Bank of America Chamber Music series, May 26-June 11; Westminster Choir Concerts, May 29, June 3; String band Della Mae, June 2; Mahler's Fourth Symphony, Dreaming, June 3; Mozart's Great Mass, June 6; Rhiannon Giddens, June 9;  Wells Fargo Festival Finale featuring the Revivalists, June 11.
Jazz:  Dee Dee Bridgewater, May 25, 26; Sofia Rei, May 27, 29, 30; Butler, Bernstein & The Hot 9, June 1; Charles Lloyd Quartet, June 2.
Opera:  Tchaikovsky's Eugene Onegin; Vivaldi's Farnace; Royal Opera's Quartett.
Theater:  Beckett's Waiting for Godot; Thierree's Murmers; Naylor's Angel.
Dance:  A world premiere of a piece by Ayodele Casel; Miller's W H A L E; Kogan's We Love Arabs.
Spoleto Festival USA also will offer "Conversations With" artist talks hosted by CBS correspondent Martha Teichner and Jazz Talks with critic Larry Blumenthal.  Both series are free.
"Music, joy and laughter reverberate throughout Charleston during the festival, filling the Holy City with beauty, comfort and warmth," Charleston Mayor John Tecklenburg writes in the Piccolo Spoleto 2017 Guide.  Tecklenburg, who once coordinated the jazz series for the festival, continued, "You will have the chance to dance with friends in a beautiful park, watch the sunset with your neighbors from the deck of a music-filled harbor cruise, imagine new worlds with your kids at a children's performance, and, above all, create new memories that are certain to last a lifetime."
With more than 500 events from throughout the Southeast, it's difficult to highlight them all, but these offer a glimpse into the diversity of what's offered through the city's companion festival:
Family Day at Marion Square, May 27.  Includes that Seed & Feed Marching Abominable community band.
Memorial Day Concert at Marion Square, May 29.  Former Mayor Joe Riley will narrate Aaron Copland's "Lincoln Portrait."
Nighttime at the Museum, Charleston Museum, June 2.  The museum comes alive for children of all ages.
Piccolo Spoleto Finale, Hampton Park, June 10.  The free event will feature local and visiting musicians.
Early Music concerts.  St. Philip's Church on Church Street will host a dozen concerts of early music, from the world of Back to Vivaldi's Venice.
Spotlight Concert series.  This year's series features Paul Sanchez and Friends (May 27), Charleston Academy of Music faculty (June 1); Chamber Music with Yuriy Bekker and Friends (June 4) and more.
Other musical highlights include several offerings on Jewish culture, Celtic music, College of Charleston musicians; and youth music.  There's also a Jazz Jam on May 28.  And don't miss harbor cruises and the L'Organo Recital Series.
Other events to check out include literary and heritage events, such as walking tours on the Charleston arts renaissance of the early 1900s.; poetry readings at the Dock Street courtyard; theatrical performances at Footlight Players Theatre; and a host of visual arts presentations, including the annual Piccolo Spoleto Juried Art Exhibition.
Photo credit:  Top picture is by Julia Lynn via Spoleto Festival USA.