(NEW) Art and Science Extravaganza:  1 p.m. to 5 p.m., May 20, BoomTown!, 1505 King Street Extension, Charleston.  Several organizations will host "Rising Above Our Flooding Streets," an arts and science extravaganza featuring more than 65 artists, civic and community leaders.  Free fun and food plus lightning talks, hands-on science experiences, puppets, comedy, music and more.  Learn about it:  EnoughPie.org.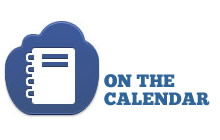 The Fantasticks!  Performances through May 21, Midtown Theatre, Duvall Center, 2816 Azalea Drive, North Charleston.  Midtown Productions will end its season with this classic musical, the story of a boy, girl and their fathers who try to keep them apart.  The musical, now in its 57th year, is set to close its Broadway doors later this summer after 21,552 performances.  For performance times and dates – and to reserve tickets – go to:  http:/www.midtownproductions.org.
Johns Island Farmers Market: The market will operate each Saturday from 9 a.m. to 1 p.m. throughout the summer to allow patrons to beat the heat.  The market is located on the campus of Charleston Collegiate School, 2024 Academy Road, Johns Island.  More:  www.johnsislandfarmersmarket.com
Early morning bird walks at Caw Caw:  8:30 a.m. every Wednesday and Saturday, Caw Caw Interpretive Center, Ravenel.  You can learn about habitats and birds, butterflies and other organisms in this two-hour session.  Registration not required, but participants are to be 15 and up.  $10 per person or free to Gold Pass holders.  More:  http://www.CharlestonCountyParks.com.
If you have an event to list on our calendar, please send it to editor@charlestoncurrents.com for consideration.  The calendar is updated weekly on Mondays.