Staff reports  |  The Gibbes Museum of Art has announced seven special exhibitions that will appear in its third floor galleries between May 2017 and September 2018.  The shows include a broad look at perspectives of Charleston by various artists, the work of 18th century artist and explorer Mark Catesby, Pan-American modernism and American folk art.
"Our special exhibition series strives to promote creativity, introduce new art forms and provide perspective on larger community issues," said Angela Mack, executive director of The Gibbes Museum of Art. "We are honored to bring a widely diverse group of artists and art to Charleston to encourage freedom of thought while connecting with the broadest possible audience."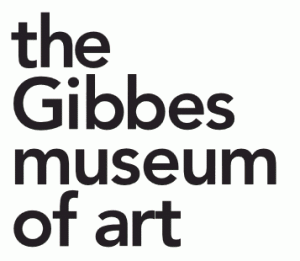 Artists Painting Artists:  May 5 – Sept.  10, 2017.  The Gibbes Museum of Art is well known for its extraordinary portrait collection spanning the eighteenth century to the present. This exhibition focuses on a very special type of portrait: artists painted by other artists. These poignant paintings document friendship, respect and deep admiration shared among fellow artists.
Perspectives on Place:  May 5 – Sept. 10, 2017.  The neighborhoods on the east side of the Charleston peninsula above Calhoun Street have experienced significant change over the last 100 years. Perspectives on Place offers the opportunity to gain insight to those changes through the eyes of several artists including Edward Hopper and Andrée Ruellan.
Artist, Scientist, Explorer: Mark Catesby in the Carolinas:  May 12 – Sept. 24, 2017.  Featuring the British Royal Collection, this exhibition explores the incredible life and work of Mark Catesby, the English artist, scientist and explorer who spent four years documenting the natural habitats of the Carolinas, Florida and the Bahamas. The exhibition features 44 paintings on loan from Her Majesty Queen Elizabeth II from the British Royal Collection.
Out of the Wild: Animals in Contemporary Art:  May 12 – Sept. 24, 2017.  The exhibit showcases works by three contemporary American artists, William Dunlap, Walton Ford and Grainger McKoy. Working in a variety of media, these artists employ animal imagery to explore contemporary culture, and the evolving relationship humans share with the natural world.
Pan American Modernism: Avant-Garde Art in Latin America and the United States:  Oct. 6, 2017 – Jan.  7, 2018.   The show explores the rich visual dialogue that flourished across the Americas between 1919 and 1979. Showcasing more than 70 significant works of art, the exhibition examines Modernism as an international phenomenon, embracing the contributions of Latin American artists.
A Shared Legacy: Folk Art in America:  Jan. 19 – April 15, 2018.  This exhibition tells the story of extraordinary American folk art made in New England, the Midwest, Mid-Atlantic and the South between 1800 and 1925. Created by self-taught or minimally trained artists, the works exemplify the breadth of American creative expression during a period of revolutionary political, social and cultural change in the United States.
Radcliffe Bailey: Pensive:  April 27 – Sept. 16, 2018.  Pensive features recent works by internationally renowned, Atlanta-based painter, sculptor and mixed-media artist Radcliffe Bailey. The exhibition showcases Bailey's poetic and experimental approach as well as his thoughtful consideration of the intersection of his personal narrative and the larger collective history of the African diaspora.
In other Good News:
CofC commencement speakers.  The College of Charleston has a new source of commencement speakers – not important people brought in from off, but successful alumni.  More than 2,100 students are expected to get degrees in three ceremonies on May 12 and 13.  Speaking to students will be Dr. Sam Stafford III, a 1968 graduate who is a doctor and former president of the CofC alumni Association; Elizabeth Colbert-Busch, a 1979 graduate who is director of business development at Clemson's Restoration Institute and a former congressional candidate; and John E. Alessi, a 1998 graduate who is co-founder and chief financial officer for Whip It Inventions.
Lifetime achievement.  Hats off to Tom O'Rourke, outgoing executive director of the Charleston County Park and Recreation Commission.  He recently received the 2017 Lifetime Achievement Award from the department of Parks, Recreation and Tourism Management at N.C. State University.
New name.  Jazz Artists of Charleston has rebranded with an exciting new name – Charleston Jazz.  It remains a non-profit organization with a goal of promoting musical awareness and education including the recognition and preservation of the history of jazz in the Lowcountry through performances, special events and educational outreach.
"Our new brand – Charleston Jazz – is an ideal name for our expanded programing which includes the Charleston Jazz Orchestra, the Charleston Jazz Festival, and the new Charleston Jazz Academy," said Mary Beth Natarajan, executive director of Charleston Jazz. "It celebrates Charleston's role in the history of jazz, and accommodates the branding of new programs we plan to add over the next 18 months."