By Robin Welch, special to Charleston Currents | In just a few short weeks, SCIWAY will turn 21, which means we are now old enough to buy a good stiff drink!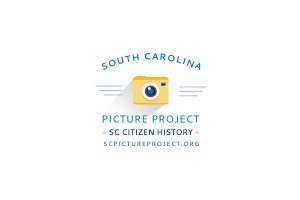 As it turns out, we may need one. Over the past two decades, we've grown from a simple online portal with links to 23 other South Carolina websites – all that existed at the time – into a wide-ranging collection of original maps, detailed essays, and useful guides to state and local resources, including such things as S.C. events, S.C. elections, S.C. pronunciations, and – especially important this time of year – S.C. taxes.
NOTE:  SCIWAY – pronounced "sky-way" – is an acronym for the South Carolina Information Highway. It is the largest and most comprehensive directory of South Carolina information on the Internet.
One of the things we are most proud of is a digital repository that documents important landmarks and landscapes across our state. Called the South Carolina Picture Project, it currently consists of 2,350 articles and 7,200 photos and paintings. These images are contributed by talented professional and amateur artists, primarily from South Carolina but also from around the globe.
The S.C. Picture Project has grown exponentially since its inception in 2007. It is now enjoyed by over 3,300 people each day – that's 1,200,000 people every year!
Until recently, it was privately supported by a local family as a gift to the people of South Carolina. However, the time has come when we must become financially independent. In order to continue documenting the state's culture and history – adding new images and articles – we need to do two things. The first is to obtain 501(c)(3) nonprofit status, and the second is to secure sponsorships and/or grants.
We are especially interested in sponsorships because we believe we would be an excellent partner and platform for a South Carolina organization or corporation that shares our goals. These goals are:
(1) To create resources that are informative, beautiful, and freely accessible;
(2) To serve as an educational tool for South Carolina students of all ages;
(3) To function as an economic development tool for our state by promoting both in-state and out-of-state tourism;
(4) To offer a guide for new and potential residents to learn about everything our state has to offer, benefitting recruitment and industry; and
(5) To instill pride in South Carolina citizens and to remind them, daily, that we have a state of which we can be proud.
Thanks to the generous support of the folks at Nelson Mullins Riley & Scarborough in Greenville, we are making progress on our nonprofit paperwork. And thanks to more than 250 donors from across the state, we have also been able to raise $24,000 in emergency funding. It has been incredible to see how many people believe in what we are trying to create, and we are deeply grateful.
The hardest work is still ahead of us, however, as we strive to find sponsors to keep the South Carolina Picture Project running long-term. With this too, we need your help. If you are part of a South Carolina company, college, or organization that would like to be part of the South Carolina Picture Project, please let us know. We would love to come meet you and show you our work and how it can benefit you.
We have a deeply invested community with a terrific number of visitors, and we play an important role in South Carolina – especially in the fields of historical preservation, tourism, and education.
Sponsoring the South Carolina Picture Project would allow you to be part of something tremendously positive and worthwhile in our state, so please reach out, no matter how big or small your group is. We offer opportunities at the state, county, city/town, and even individual-landmark level.
Most importantly, if you are not yet familiar with the South Carolina Picture Project, please visit us at http://scpictureproject.org/. We hope you will like what you find! The repository fills a void in our state, being its only resource dedicated to "living" or "citizen" history. This unmatched collection of images and information, contributed by people across the state, grows daily. What separates us is that we are not just preserving the past, but we are also preserving the present for the future.