Staff reports  |  The city of Charleston is kicking off spring listening sessions as part of engaging the public in building a master plan for West Ashley.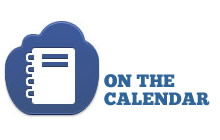 "I'd like to personally invite all West Ashley residents and business owners to come share their ideas for the future of West Ashley," Mayor John Tecklenburg said in a press release.  "These public input sessions are critical to the successful development of the master plan, and I hope all of our West Ashley citizens will be able to attend and make their voices heard."
Community input sessions are scheduled for:
April 24, 6 to 9 p.m., John Wesley United Methodist Church Gym, 626 Savannah Hwy.
April 25, 6 to 9 p.m., West Ashley Middle School Cafeteria, 1776 William Kennerty Dr.
May 6, 9 a.m. to 12 p.m., Bees Landing Recreational Center, 1580 Ashley Gardens Blvd.
May 6, 2 to 5 p.m., West Ashley High School Cafeteria, 4060 W Wildcat Blvd.
In other area events
Berg speech on Wilson.  5:30 p.m., April 19, Charleston Museum, Meeting St., Charleston.  Pulitzer Prize-winning author Scott Berg, author of best-selling biographies of Charles Lindbergh, Max Perkins and Woodrow Wilson, will speak on "Woodrow Wilson and World War I: A Century Later". There will be a reception and book-signing at the event, with light refreshments served. Berg's books can be purchased at Buxton Books, 2A Cumberland Street, Charleston. They will also be available for purchase at the event.  Tickets are $35 with reduced prices for students and faculty.  Click here for reservations and more.
Wine Down Wednesdays.  The afternoon wine social continues April 19, April 26 and May 3 at the not-open Old Town Creek County Park off Old Towne Road in West Ashley.  Included are music and wine for $15 for county residents; a food truck will be on hand.  More info here.
Lawrence exhibit:  Through April 30, Gibbes Museum of Art, 135 Meeting St., Charleston.  The museum will offer a comprehensive overview of influential American artist Jacob Lawrence featuring prints made from 1663 to 2000.  His prints explore African-American culture and experiences and highlight themes of history, labor and life.  More:  GibbesMuseum.org.  NOTE:  See our 2010 story on Lawrence.
Weekend waterparks.  Charleston County's water parks on James Island and in Mount Pleasant and North Charleston open on weekends in May starting May 6.  To learn about hours, fees and more, go to:  CharlestonCountyParks.com.
Slightly Askew: Through May 7, City Gallery, 24 Prioleau St., Charleston.  The City of Charleston's Office of Cultural Affairs will feature the works of artists Rebecca Davenport and Cabelle Heyward that offers perspectives on reality that are slightly askew from consensus views.  More info.
Early morning bird walks at Caw Caw:  8:30 a.m. every Wednesday and Saturday, Caw Caw Interpretive Center, Ravenel.  You can learn about habitats and birds, butterflies and other organisms in this two-hour session.  Registration not required, but participants are to be 15 and up.  $10 per person or free to Gold Pass holders.  More:  http://www.CharlestonCountyParks.com.
If you have an event to list on our calendar, please send it to editor@charlestoncurrents.com for consideration.  The calendar is updated weekly on Mondays.