Staff reports |  The Gibbes Museum of Art will offer a special exhibition of works by 18th century artist and naturalist Mark Catesby titled Artist, Scientist, Explorer: Mark Catesby in the Carolinas. The show, which runs from May 12 to Sept. 27, will feature 44 watercolor paintings by the English artist, scientist and explorer from the British Royal Collection thanks to the generosity of Her Majesty Queen Elizabeth II, according to a news release.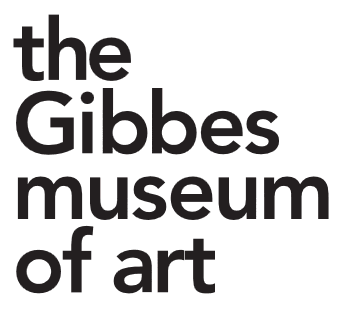 "The Carolinas, and particularly the city of Charleston, is a significant location in the fascinating story of Catesby's life and work," said Angela Mack, executive director of the Gibbes. "We are honored to host this special exhibition and provide a once-in-a-lifetime opportunity to bring Catesby's original watercolor paintings to the very location that inspired their creation."
According to the release, Catesby arrived in Charleston in 1722 and for four years traveled throughout South Carolina and beyond documenting birds, reptiles, amphibians, fish, insects and mammals indigenous to the American colonies. Catesby's journey resulted in a series of beautiful watercolors that reflect the natural habitats of the Carolinas, Florida and the Bahamas, which ultimately brought to life the first major illustrated work on the botanical and animal life of North America, The Natural History of Carolina, Florida and the Bahama Islands. Catesby's original watercolors were bought by King George III in 1768.
"These watercolors are usually housed in the climate-controlled conditions of the Print Room at Windsor Castle, and so this exhibition provides a wonderful opportunity to see them in a new context," said David Elliott, executive director of the Catesby Commemorative Trust. "These vivid images represent not just the fruition of Catesby's work in North America, but also the foundation of Natural History of Carolina, Florida and the Bahama Islands, described by a knowledgeable contemporary as ''the most magnificent work I know of, since the Art of Printing has been discover'd.'"
Artist, Scientist, Explorer: Mark Catesby in the Carolinas will also include watercolors created circa 1733 by Catesby's friend George Edwards, a fellow artist who created precise renderings of birds. In many cases, the two artists painted the same subject, including the now extinct Carolina Parakeet. Collected by John Drayton in 1733, rediscovered in 1969, and recently conserved, the Edwards paintings will be on loan from The Lenhardt Collection of George Edwards Watercolors at Drayton Hall, a historic site of the National Trust for Historic Preservation.
"This exhibition marks the first showing of Catesby's original watercolors in Charleston, and only the second exhibition of his watercolors in the United States," said Jonathan Marsden, Director, Royal Collection Trust. "On behalf of Her Majesty The Queen, we are delighted to share this selection of Catesby's most treasured watercolors with the Charleston community."