To the editor: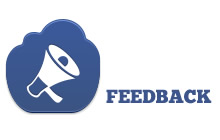 I agree wholeheartedly that this is the time for Democrats to win in South Carolina.  Everything you listed is true.  But one of the most important things is to make voters aware of the candidates and the dates.
We have a special election coming up in the 5th Congressional District to fill Mick Mulvaney's vacated House seat.  There are three Democrats running in the primary, which is May 2.  The general election is June 20.
Despite all the marches and town halls across the country, turnout in special elections has been poor.  The Democratic Party needs to make sure the voters know that this is where we can make a real difference in stopping the cruel right-wing agenda of the Republican Congress and the president.
— Agnes Pomata, Wadmalaw Island, S.C.
Tell us what you really think.  If you have an opinion on something we've offered or on a subject related to the Lowcountry, please send your letters of 150 words or less to: editor@charlestoncurrents.com. Our feedback policy.