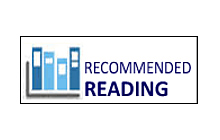 Apprentice in Death is book 43 in J.D. Robb's (a pseudonym for Nora Roberts) long-running futuristic series about a police detective Eve Dallas and her businessman husband Roarke.  This fast-paced thriller starts when a sniper kills three seemingly random victims at Central Park's ice-skating rink. Roarke develops a genius computer program to track down the location of the sniper and the New York Police and Security Department (NYPSD) is shocked to realize there are two snipers.
Eve and Roarke are in a race against time to save the citizens of New York from these deadly killers. I've enjoyed this series for many years, especially the futuristic aspect of the time period. Robb's first invention was an AutoChef that makes and serves meals, snacks, and beverages with the push of a button. Cars can hover, phone calls include video and everyone has a PPCs (personal portable computer) that provides entertainment, work resources and email. This series has a tremendous cast of supporting characters that are smart, funny and quirky.
— Reviewed by Jennifer Myers, Johns Island Regional Library, Johns Island, S.C.
Find this and similar titles at Charleston County Public Library. This item is available as a print book and in other formats. To learn more or to place a hold, visit www.ccpl.org or call 843-805-6930.