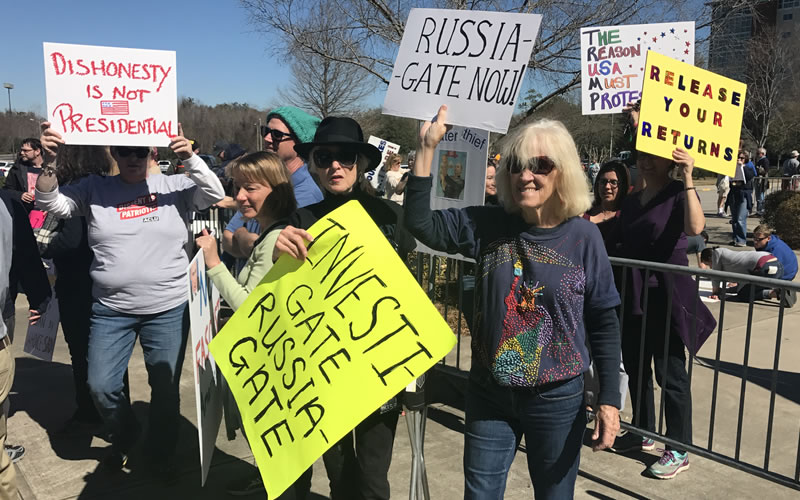 Staff reports  |  Protesters have gotten much more visible in the weeks since Donald Trump became president of the United States:
On Sunday in Charleston, members of the "Secessionist Party" reportedly unfurled Confederate flag from parking garages to protest a College of Charleston speaker.
On Saturday, hundreds met at a packed by civil town hall meeting with U.S. Sen. Tim Scott and U.S. Rep. Mark Sanford, who took the meeting outside to involve more people after Scott left.
On Friday, hundreds protested at the North Charleston Coliseum as Trump was meeting with Boeing officials.
On Feb. 7, they protested outside U.S. Sen. Lindsey Graham's Mount Pleasant office.
Here are some photos, provided by Becca Hopkins of Charleston, of North Charleston events on Friday: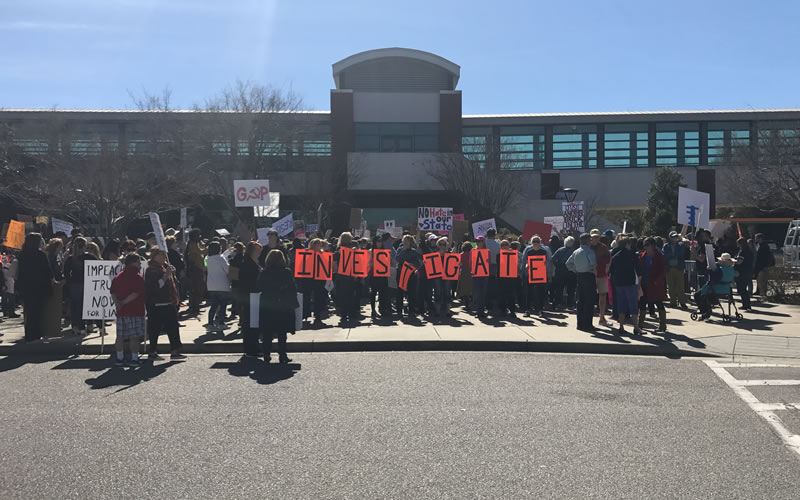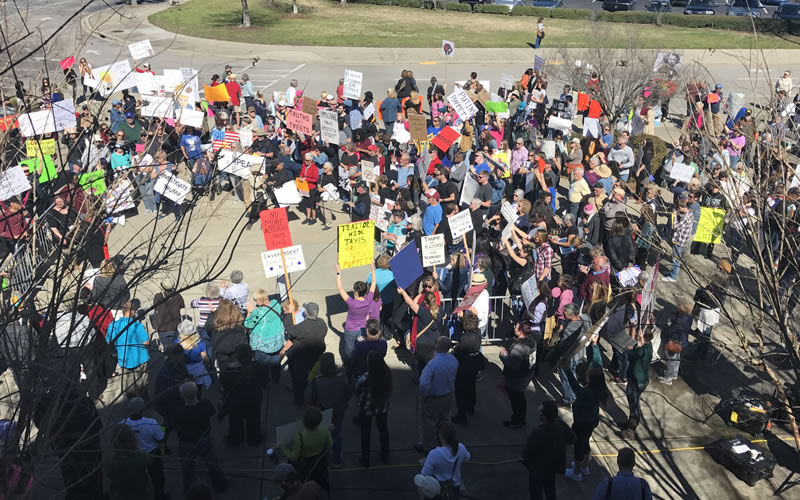 And here are some from the Feb. 7 event outside Graham's office: