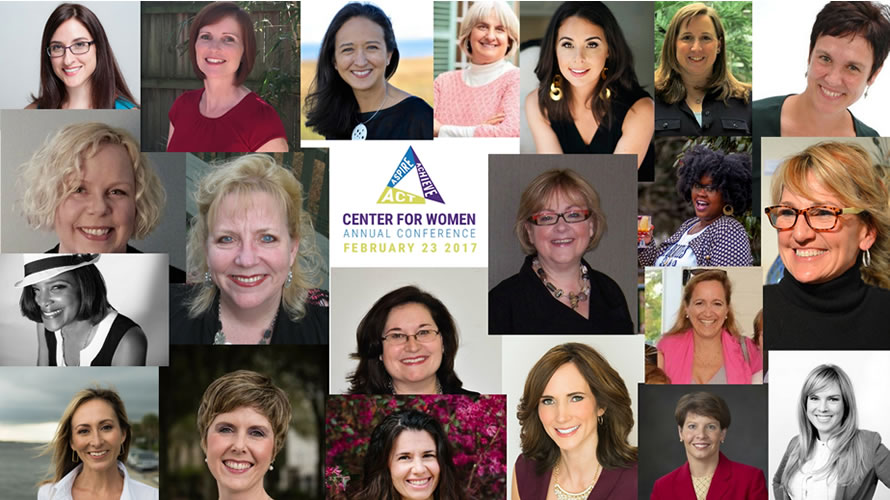 Staff reports  |  More than 200 people are expected to attend the Center for Women's annual conference, titled "Act.  Aspire. Achieve.", to participate in various topics to encourage and inspire them personally and professionally.
The conference, which will be held at Trident Technical College in North Charleston, will feature a keynote address by Samantha Ettus, a bestselling author, speaker, TV contributor and syndicated radio host who is widely known as a work/life balance expert and successful business woman.
There also will be nine different breakout sessions to choose from, with experienced speakers from across the nation and locally, including Katrina Cobb, Angela Klick, LB Adams, Keisha A. Rivers, Bea Wray, Jane Perdue, Dorie Wallace, Guang Ming Whitley, Kathleen Wilson, Alison Smith, Nancy Simpson, Paula Jo Miller, Bonny Millard, Holly Fisher, Angharad Chester-Jones, Johnny Caldwell, Jen Owens, Danielle Wecksler, Ashley Bell, Danielle Mason Hosker, Erin Kienzle and Lauren Milligan.
"Our annual women's conference is very popular for professional women, entrepreneurs and women in some form of transition — this year is no exception. We are excited to kick off 2017 with another great event, a record number of attendees and a nationally-known keynote speaker," said Amy Brennan, Center for Women executive director. "In keeping with our organization's Connect for Success focus, we are offering tracks that will help people where they seek it most — and the connection opportunity for exhibitors simply should not be missed."
In other Good News:
$1 million gift for the Halsey.  The College of Charleston's Halsey Institute of Contemporary Art has received a $1 million endowment gift from Deborah Chalsty in honor of her monther, Jennifer A. Chalsty.  The endowment will strengthen the institute's role as a cultural resource to students and the community.  ""I have been collecting my friends' art since I can remember," Deborah Chalsty said in a news release."  "My hope is that this endowment will further meaningful exchange in the arts for students and community members alike—and also inspire others to support the Halsey."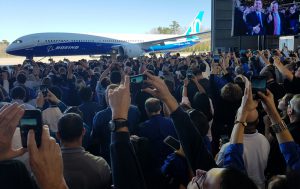 Boeing unveils new jet.  The Boeing 787-10 Dreamliner, the third member of the 787 Dreamliner family, made its debut Friday in its North Charleston plant.  Thousands of employees at the North Charleston, S.C. site celebrated the event, along with U.S. President Donald Trump and S.C. Gov. Henry McMaster.
"What's happening here at Boeing South Carolina is a true American success story," said Dennis Muilenburg, Boeing chairman, president and CEO. "In just a few short years, our team has transformed a greenfield site into a modern aerospace production facility that is delivering 787s to airlines all over the world and supporting thousands of U.S. jobs in the process."  The 787-10, built exclusively at Boeing South Carolina with parts from around the world, is being prepared for its first flight in the coming weeks.
Archery range opens.  A new outdoor archery range is open at Johns Island County Park.  It features six targets from 10 yards to 50 yards in distance and is accessible from the second park entrance on Mullet Hall Road.  There will be a ribbon cutting at 2 p.m. March 5.  Fee:  $1 per person or free for Gold Pass members. More info: http://www.charlestoncountyparks.com/
50 years of service.  Congratulations to Barbara Mead, who celebrated her 50th year of working at Charleston Southern University on Feb. 13.  She's worked at a number of jobs at the university, including director of admissions and academic scholarship director.
"Barbara is one of the most respected and dedicated professionals with whom I have had the pleasure of knowing in higher education," said CSU president Dr. Jairy C. Hunter, Jr. "Sissy (Hunter) and I have worked closely with her on numerous projects, and she has provided invaluable counsel and service to the university. We have enjoyed her humor and friendship as we have watched CSU transition into a first class Christian university." Learn more about Mead's years of service.