A film directed by Hannes Holm
Adapted from the Swedish bestselling novel of the same name, A Man Called Ove chronicles the life of a recent retiree who makes it his business to constantly grump at everyone and everything. Feeling lonely and frustrated, Ove decides to end it all until a boisterous young family moves in next-door and inadvertently changes his life.
This film leaves you feeling a rollercoaster of emotions. So many memorable moments in this film range from laugh out loud hilarity to heart wrenchingly sad. Ove is a very well done and necessary view for fans of foreign film. If you loved Clint Eastwood's Gran Torino (2009), you will fall in love with Ove. CCPL owns DVD copies of A Man Called Ove. At the time of this review, there is a wait list for the DVD and Blu-ray copies are not available in the catalog yet, so place yourself on the list for this heartwarming film.
— Reviewed by Tama Howard, Johns Island Regional Library, Johns Island, S.C.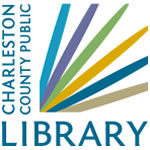 Find this and similar titles at Charleston County Public Library. This item is available as a print book and in other formats. To learn more or to place a hold, visit www.ccpl.org or call 843-805-6930.