Gas tax proposal is a start
To the editor: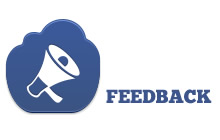 On the gas tax for roads:  The proposal is a start, but given 30 years of the same gas tax, plus inflation, we need a real kick start.  At minimum, an increase of 10 cents and additional hikes until it gets in line.
In addition, it is long overdue to tax [and license] every form of trailer: boat, lawn care, utility, ETC. ETC.  We are the only state that does not license [and mandate tail lights] for trailers.  Thus, in addition to taking up highway space in our ever-increasing traffic, the trailers run free and with no tail-lights besides.
— Fred Sales, James Island, S.C.
Mentorship program could be of great value
To the editor:
I was just reading an article about the number of recent college graduates who are unemployed because they earned a degree in an overcrowded field or a field that is no longer relevant.
I reflected back on your interesting January 23 article about the Charleston Young Professionals (CYP) and their mentorship program.  This looks exactly like the type of program to steer our future workforce into the professions where we need them most.  It can help with defining career expectations, job readiness, and reducing the number of potential boomerang graduates who move back home with an enormous debt.
The days when your parents told y-u to follow your heart and you can be anything you want to be are sadly lacking in today's ever changing job landscape.  These CYP mentors can immeasurably alter the lives of the students in many ways including formulating positive values and ethics to succeed.
— George Graf, Palmyra Va.
Rant.  Rave.  Tell us what you really think.  If you have an opinion on something we've offered or on a subject related to the Lowcountry, please send your letters of 150 words or less to: editor@charlestoncurrents.com. Our feedback policy.