Staff reports  |  Up to 3,000 participants braved chilly, rainy Saturday weather to march from city parking garages to Brittlebank Park in Charleston to show local support for a national march for women's rights in Washington.  An estimated 500,000 marched in D.C.  More than a million marched is events around the world, according to media reports.
For longtime Charleston leader Linda Ketner, the local march was a phenomenal start to future organizing to get more women in public office, including those who think, "not me."
"The people who say 'not me' are generally those who will be motivated not by self-aggrandizement but by justice and public service," Ketner told Charleston Currents.  "Women need to be where the decisions are being made — now largely without our voices.   It was good for America to hear our voices at the March … and it will be good for America to hear our voices in local, state and national government."
Former Charleston County Council member Colleen Condon, who recently ended 12 years of service on the county board, spoke at the rally with about a dozen others, including Ketner.  The local march lifted her spirits, she said.
"Yesterday was the first time [since the presidential election] I felt hope for our county regarding political issues," Condon said.  "The energy was positive, and strong, and contagious.  I look forward to seeing the accomplishments of these almost 3000+ women and men in Charleston and the 3 million across the world!"
Another speaker, Susan Dunn of the ACLU of South Carolina, highlighted the organization's concerns about President Donald Trump's "America First" policies.
"Will that mean American government first?" she asked.  "Individual rights and freedoms are likely to need protection as government becomes more heavy handed."
Local photographer Joseph Nienstedt captured images of solidarity and protest as a volunteer at the march.  Among his photos were some taken by a drone over the crowd, as highlighted above.  Overall, the experience was inspiring he said, other than the few drivers who seemed focused on driving through puddles to splash marchers.
"Otherwise the interactions with the people marching was nothing short of uplifting," Nienstedt said. "I found myself on the edge of my emotions many times throughout the day – There was so much positivity in the air that it was hard to stop smiling!"
Enjoy these photos by Nienstedt: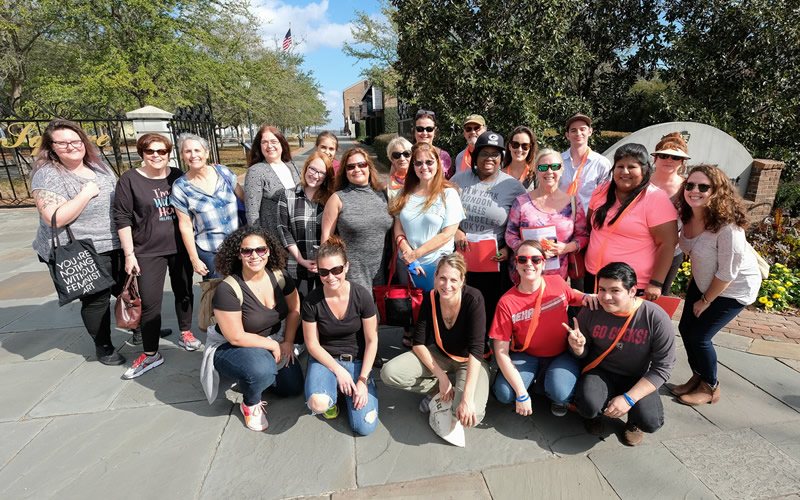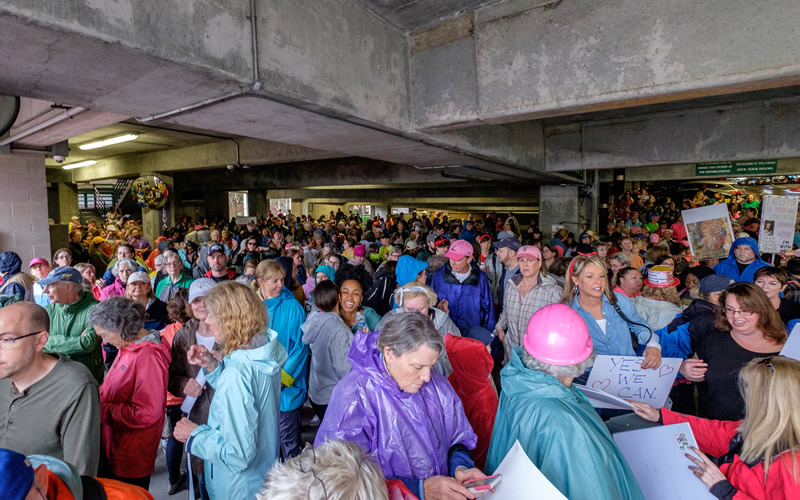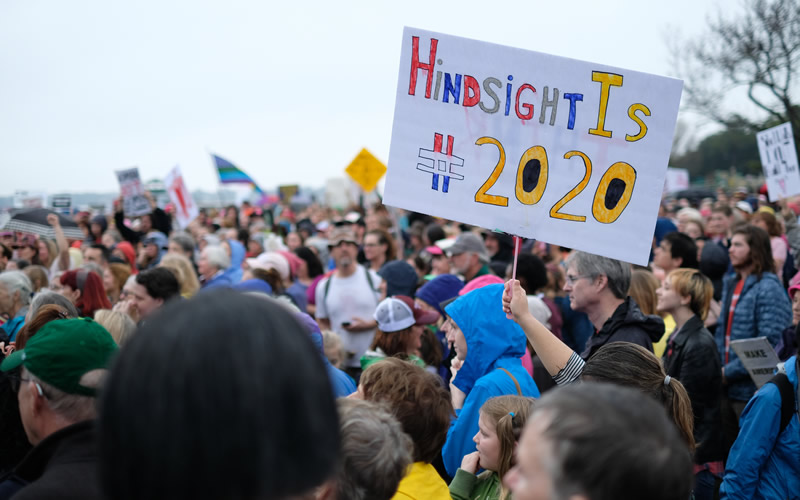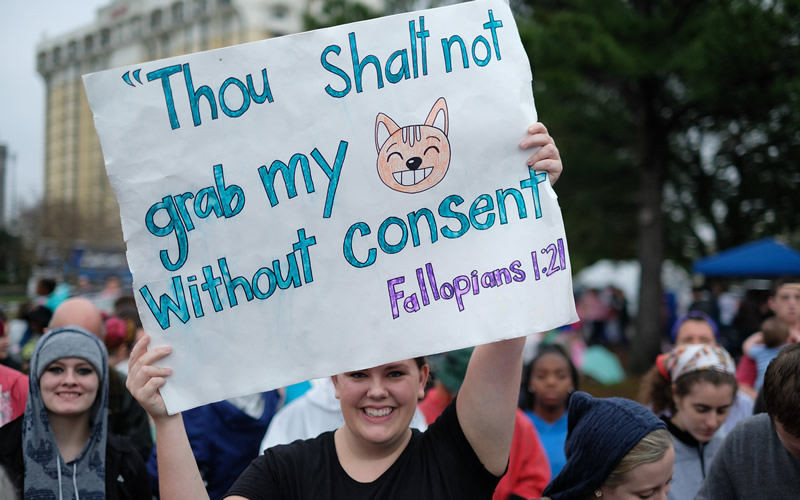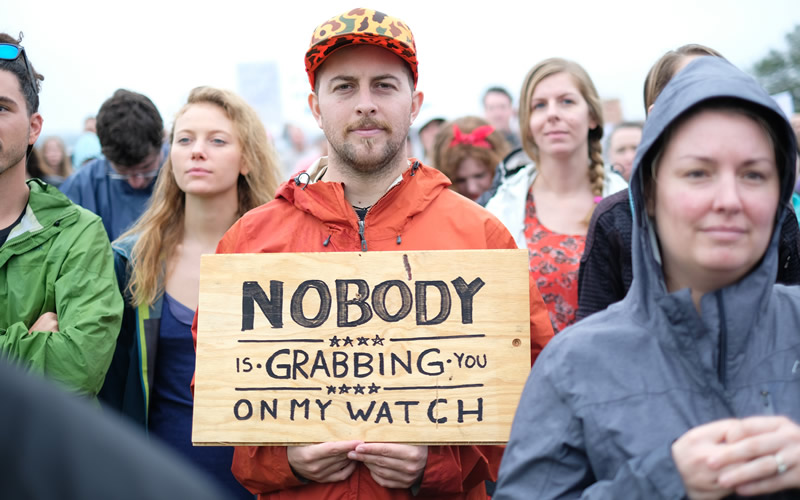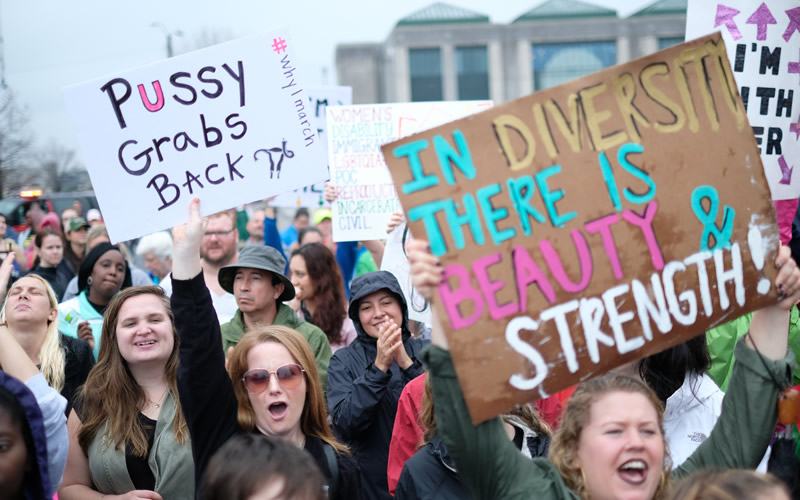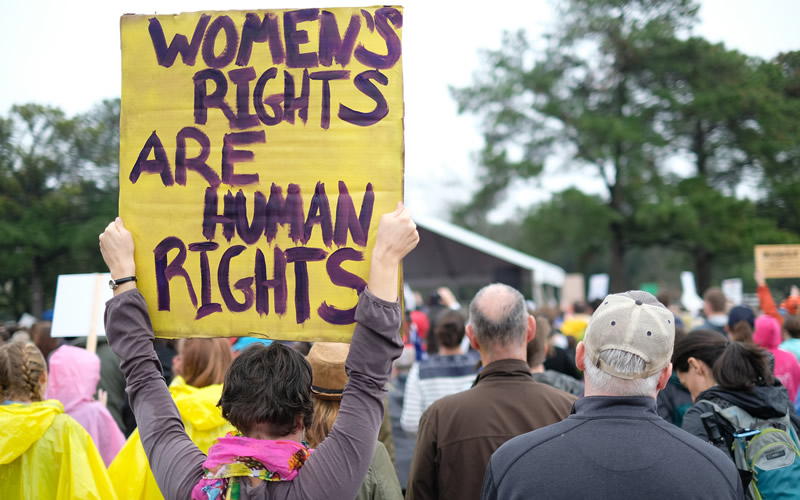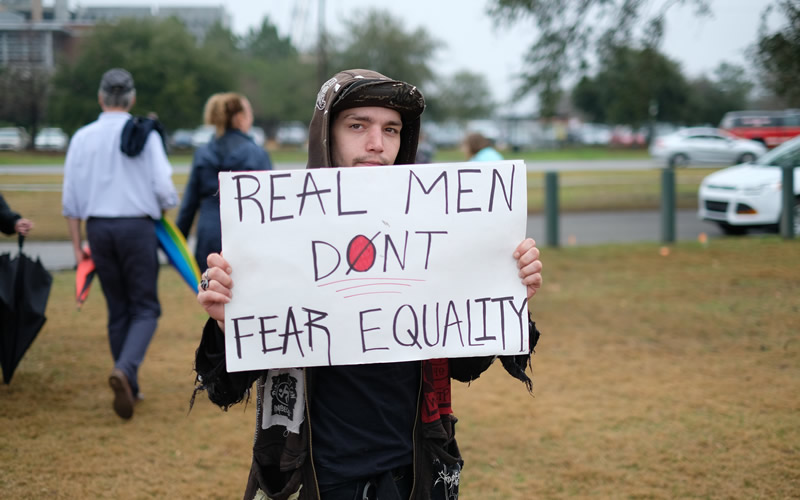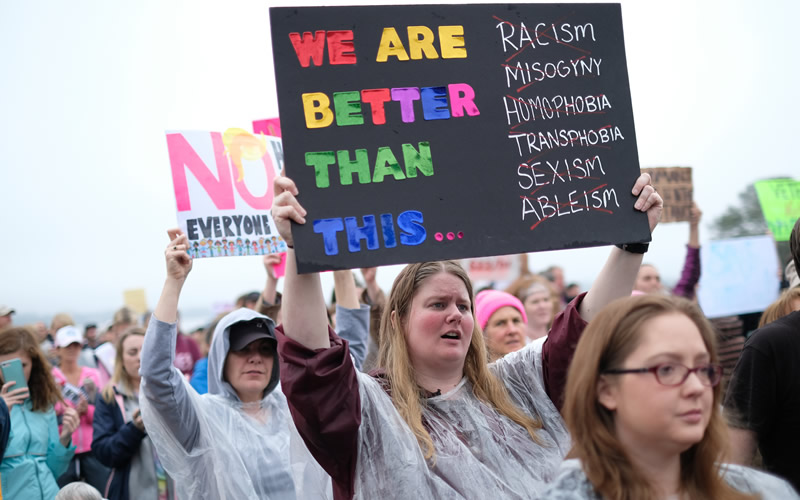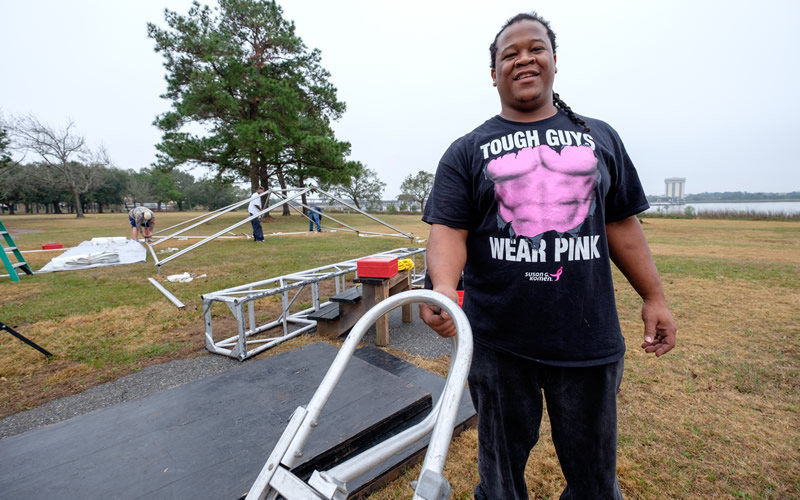 And this image submitted by reader Holly Sauers (left) with Cary Ann Hearst of the band Shovels & Rope.