Staff reports  |  The Coastal Community Foundation, a grantmaking organization serving coastal South Carolina, today announced it awarded $4.9 million in grants in year-end giving season, November and December 2016, according to a press release.  For the calendar year, the organization made $17 million in grants in 2016.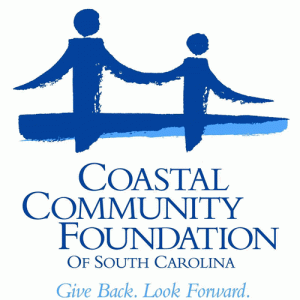 "The outpouring of generosity during year-end giving is striking," said Edie Blakeslee, vice president of grantmaking and community leadership at the foundation.  "The donors that make this possible come from all parts of the Lowcountry, looking to support the organizations and causes that they care so deeply about on their own.  Rather than originating from Coastal Community Foundation's competitive grant programs, these grants are the direct result of donors who simply want to make the world a better place."
The foundation reported that more than 500 organizations received grants during year-end giving season. Nonprofits focused on health received nearly $1.6 million in grants, 31 percent of year-end giving – the largest share of any focus area. This was largely thanks to a $1 million gift to MUSC's Campaign for Shawn Jenkins Children's Hospital from The Rice Family Fund of Coastal Community Foundation. Education and Human Needs followed in total dollars, with nearly $958,000 and $842,000 awarded, respectively, to nonprofits addressing those focus areas.  More info:  www.coastalcommunityfoundation.org.
In other Good News.
2017 updates on area farmers markets.  Mark your calendars and schedules for the return of area farmers markets.  Some updates:
Charleston Farmers Market will return to Marion Square on Saturdays from April 8 to Nov. 25 from 8 a.m. to 2 p.m. each week.  The site's popular holiday market times will be announced later.
The relatively new West Ashley Farmers Market will resume at 3 p.m. every Wednesday in Ackerman Park between April 19 and Oct. 4.  Closing time is anticipated to be around 7 p.m., but the times may vary.
Applications for both city markets must be made between Feb. 1 and Feb. 15.  Applications are available at CharlestonArts.org.  More info:  843-724-7305.
Johns Island Farmers Market will reopen Feb. 4 at a new location, the Charleston Collegiate School's campus, 2024 Academy Drive.  According to organizers, "This is an easy 1.5 miles from the market's previous location …  Patrons can look forward to an abundance of new and returning farmers, vendors, variety of artisans, food trucks, local music, enjoyable activities and much more for all ages. Pets welcome. More: www.johnsislandfarmersmarket.com,
Immigration symposium.  With the world focused on America's immigration policy, a Feb. 10 Law and Society symposium on the subject is timed perfectly.  Offered by the Charleston Law Review of the Charleston School of Law and the Riley Institute at Furman University, panels of scholars and practitioners will examine major issues related to immigration.  Attorneys can earn Continuing Legal Education credit.  More info: http://www.charlestonlawreview.org/
New parks chair.  Hats off to Charleston native Andy Thomas, elected recently to be new chair of the Charleston County Park and Recreation Commission.  Other changes include election of Teddy Manos as vice-chair and Colin Bruner to be secretary-treasurer.  More:  www.CharlestonCountyParks.com.