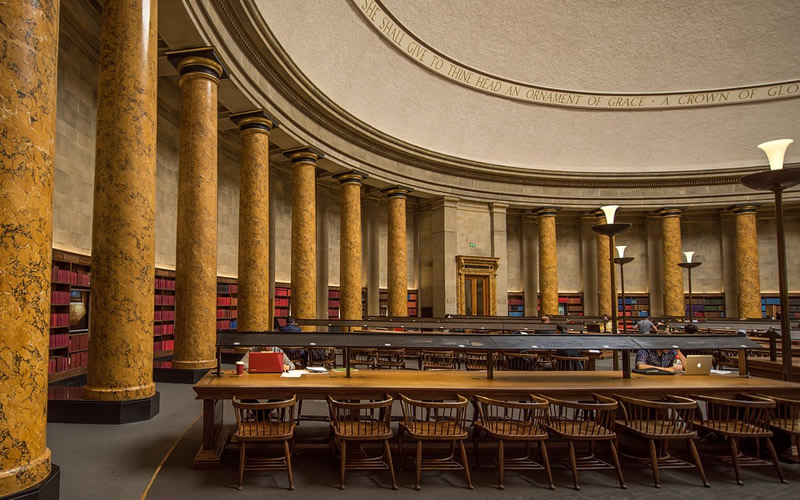 Staff reports  |  The Institute of International Education (IIE) has ranked College of Charleston as the No. 4 institution in the United States among the top 40 master's level colleges and universities for the total number of study abroad participants for the 2014-2015 academic year, according to a press release.
A total of 948 Cougars studied abroad that year. The college rose two spots from the previous academic year when 930 students studied abroad. The IIE also recently awarded the College its Seal of Excellence for C of C's "demonstrated commitment to making study abroad available to more U.S. students."
"The Institute of International Education rankings is the gold standard for success in study abroad and a recognition highly aspired to by universities and colleges," said Andrew Sobiesuo, associate provost for International Education.
Sobiesuo credits the efforts of faculty and staff in recent years for the growth and success of the College's study abroad programs. The College of Charleston offers study abroad opportunities for fall, spring and summer semesters through the College, exchange programs or affiliate programs. Students can choose from a myriad of countries in which to study, including France, Chile, Spain, Germany, Japan, Estonia and Italy.
In other good news:
Charleston Restaurant Week:  Through Jan. 22.  Scores of restaurants offer affordable fixed-price lunches and dinners  in what has become a highly-anticipated culinary event during what is traditionally a slower time in the restaurant industry.  For all of the options and deals, go online to Charleston Restaurant Association.
New ship: U.S. Secretary of the Navy Ray Mabus has announced that the future USS Ralph Johnson (DDG 114) will be commissioned sometime in the future in Charleston.   The ship is named for Marine Pfc. Ralph Henry Johnson, a native of Charleston, who posthumously received the Medal of Honor for his heroic actions during the Vietnam War. Johnson used his body to shield two fellow Marines from a grenade, absorbing the blast and dying instantly in March 1968.  The ship, an Arleigh  Burke-class destroyer, was launched in December 2015 in Mississippi.
Women's March on Charleston:  11 a.m., Liberty Square, 360 Concord St., Charleston.  While hundreds of area women are expected to flock to Washington this week for a Women's March on Washington, those who can't attend can get their activist zeal filled with a local demonstration that seeks to promote women's right, safety, health and families in an environment of inclusion and diversity.  The march will end at noon at the Charleston County Judicial Center on Broad street where a rally is planned.  More.
Shanghai Quartet with the CSO String Quartet:  7:30 p.m., Gaillard Center, 77 Calhoun St. , Charleston.  Renowned for its passionate musicality, impressive technique and multicultural innovations, the Shanghai Quartet has become one of the world's foremost chamber ensembles.  Its elegant style melds the delicacy of Eastern music with the emotional breadth of Western repertoire.  The groups will perform music by Bridge, Dvorak and Mendelssohn.  More.  Tickets are $25 to $79.
Internships in France.  Magnolia Plantation and Gardens is accepting applications for two horticulture internships at French gardens in the summer of 2017.   The program is open to college students who are American citizens enrolled in an accredited two- or four-year horticulture or landscape architecture program at a U.S. college or university. The students will intern at French gardens from mid-June to late August.  Deadline:  Feb. 13.  For more information, click here.