By Andy Brack, editor and publisher   |  Gov. Nikki Haley took a victory lap around a legislature Wednesday with which she didn't always get along.
"When I was first elected, I heard over and again from governors around the country that this would be the best job I would ever have," she said in her final State of the State address prior to expected confirmation soon as the new ambassador to the United Nations.  "I didn't understand what they meant back then – and if I'm honest, some days, especially during the legislative session, I didn't agree with them."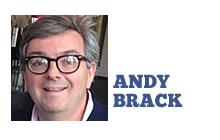 But after six years as the state's pilot, Haley described South Carolina's condition as "blessed" for having moved forward and, in part, for steering the state from being a punch line for late night comedians.
Her bellwether accomplishments have been economic:  the addition of more than 85,000 jobs, $21.5 billion in capital investment and a drop in unemployment from 11.1 percent to 4.4 percent.    And while she didn't fully get her way with legislators on restructuring or ethical accountability for lawmakers, both were mentioned as being improved in her six years as governor.
Haley also recognized the state's huge public education system, despite some positive changes, still needs a lot of work.  "Every South Carolina child deserves a quality education, regardless of where he or she is born and raised, regardless of who his or her parents are or what they do," she told legislators convened in the House chamber.  "And as the elected leadership of the state, it is our obligation to give it to them."
And then the kicker:  "We failed in that obligation for too long."
Yes we have.  It might have helped education over the last six years if Haley had spoken up like this louder and more often.  Maybe standing up taller for public education would have reduced the billions of dollars of underfunding it has suffered during the 14 years that she and her one-time mentor, predecessor Mark Sanford, were at the helm.
On Wednesday night, Haley admitted to state lawmakers that fixing education wasn't for the lack of trying, although the issue didn't get nearly as much attention as her laser focus on creating jobs and economic development.  Sometimes, she said, the job seems so big and daunting that it seems that educational solutions are too complex.
Nevertheless, she urged the legislature to change the state superintendent into a cabinet, not elected, position.  She also noted progress in reframing the education funding formula to account for poverty, and gifted and talented students.  She mentioned new reading coaches pushed by legislators, better technology and incentive pay for some teachers.
Haley is right to celebrate these changes, but they're mostly changes around the edges – changes that don't help rural kids get an education that's on par with kids in Greenville or Charleston.  But the governor was also savvy enough Wednesday night to realize that the state has a long way to go.
While Haley has much to celebrate in her six years as governor, we were surprised by how she downplayed what might become the accomplishment for which she is best remembered – the quick removal of the Confederate flag from the Statehouse grounds after the June 2015 massacre at Emanuel AME Church.
In her address, she didn't mention the words "Confederate flag."  Maybe she didn't want to rub salt into wounds of some who may still be burning about the flag's fate. Instead, she simply stated, "I will remember the willingness of the people in this room to step into someone else's shoes, find genuine understanding, remove a divisive symbol of an oppressive past, and move South Carolina forward."
Haley and a plethora of state lawmakers who pushed to get the flag off the Statehouse grounds still deserve credit for what they did.  But now, as the governor heads into a job that will be filled with negotiation, the state needs to continue to move forward to heal and confront its cruel past of racial injustice.
Through the years, Nikki Haley has been a punching bag for some policy proposals that disproportionately hurt poorer South Carolinians.  Despite policy disagreements, all South Carolinians should recognize her public service and thank her for it.