A mystery by Vicki Delany
Ever wanted to immerse yourself in Christmas Town? Although Rudolph, New York, may not be called Christmas Town, it celebrates Christmas all year long. But this December might not be full of comfort and joy, as a murder is about to create havoc in this peaceful place.
When Merry Wilkinson, owner of Mrs. Claus's Treasures, finds the body of a visiting journalist, the town is sent into chaos. The journalist, who had been writing a piece about the Christmas spirit found in Rudolph, is killed shortly after the town's Christmas party, at which he ate a poisoned gingerbread cookie – possibly made by Merry's best friend, Vicky. It's now up to Merry to find the Grinch who poisoned the journalist before Vicky ends up on the naughty list.
Vicki Delany has written the Constable Molly series as well. If you like light-hearted holiday reads and mysteries done in the Agatha Christie style, try out the Year Round Christmas Mystery Series.
— Reviewed by Whitney Lebron, Mount Pleasant Regional Library, Mount Pleasant, S.C.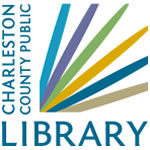 Find this and similar titles at Charleston County Public Library. This item is available as a print book and in other formats. To learn more or to place a hold, visit www.ccpl.org or call 843-805-6930.