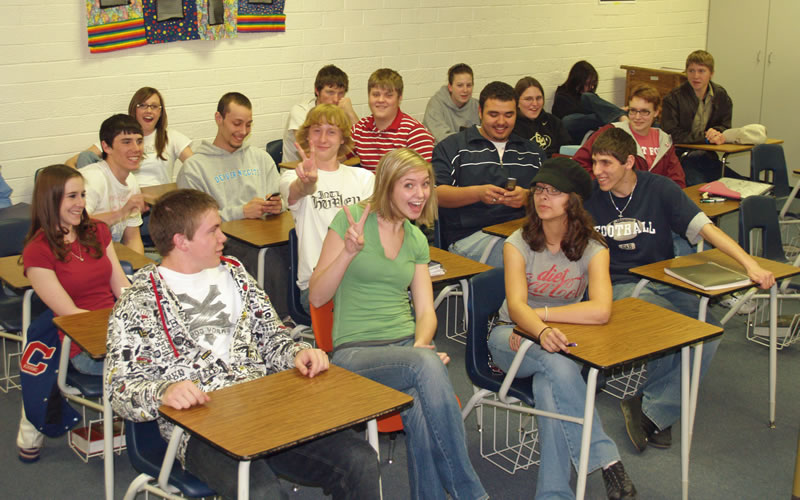 By Meg Wallace, special to Charleston Currents  |  When referring to how students are taught reproductive health education in schools, Tom Ducker, a Charleston County School Board member, recently said to The Post and Courier, "This is not 'games'. I believe when we do that [teach sex education], in order to gain or keep their interest, you're also increasing their interest in sex. And I don't think most middle schoolers are even thinking about sex."
He was disparaging a piece of an evidence-based sex education curriculum that would teach middle school students about healthy relationships and birth control options, including the use of condoms. To be clear, I do not agree with his intended message, but I do have to agree on one point: the need for medically accurate, evidence-based comprehensive health education in South Carolina schools is not a game.
Comprehensive health education within school districts has been a point of contention in the state of South Carolina for years. As a previous student of the Charleston County School system, I can attest that health education programs being taught are absurdly lacking.
I've read the curriculum Mr. Ducker calls "offensive," and I disagree. It is not offensive. It is reality. It is what children and teens face on a daily basis—whether we, as a community, like it or not. This curriculum is about learning how to negotiate in relationships. It teaches students how to know what they want or need and how to ask for it. It is not a game. In fact, it is practice. We do not expect our football players to walk out onto the field and win the state title without practicing first. How can we expect children and teens to negotiate their needs in a relationship without practice?
It is a sad notion that the school district can recognize the need to prepare students for college well in advance by offering college preparation courses, but they struggle to realize that the use of a medically-accurate, evidence-based health curriculum is essential to getting their students to college safely. Just like we aim to prepare students for college, we should prepare them for how to engage in healthy relationships. This is not just about teaching kids about sex. This is about teaching students to make an investment in their future. This is about educating them to know how to achieve their future.
I've reviewed the data from the Youth Risk Behavior Survey (YRBS), and it is simply imprudent for the school board to perpetuate an idea that middle schoolers are not thinking about sex. The data clearly shows a different story. Even if it were true, (although data from the YRBS shows that more than 6 percent of middle school youth are sexually active), nearly 50 percent of all high school students are engaging in sexual activity. According to the S.C. Campaign to Prevent Teen Pregnancy, Charleston County more than 9 percent of students age 15 to 17 gave birth at a rate of 9.6 births per 1,000 girls in 2014. In addition in South Carolina, more than 830 teens age 13 to 19 have been diagnosed with HIV over the last 20 years. While 830 teens may not seem like a large number, it represents 830 students who may not be able to invest in their future.
I guess the question for South Carolinians is not: "How can we teach our kids to stay safe?" We already know the answer to that.
The question is: "Why are we waiting until teens are already having sex to teach them about how to be safe and healthy in their relationships?"  That's like handing someone a scalpel and asking them to learn how to do a surgery after they already have a patient on the table.
Meg Wallace, LMSW, is a licensed social worker for the state of South Carolina who lives in Charleston County. She has continued to work as a partner and volunteer of multiple task forces and agencies to bring comprehensive health education to S.C. schools.