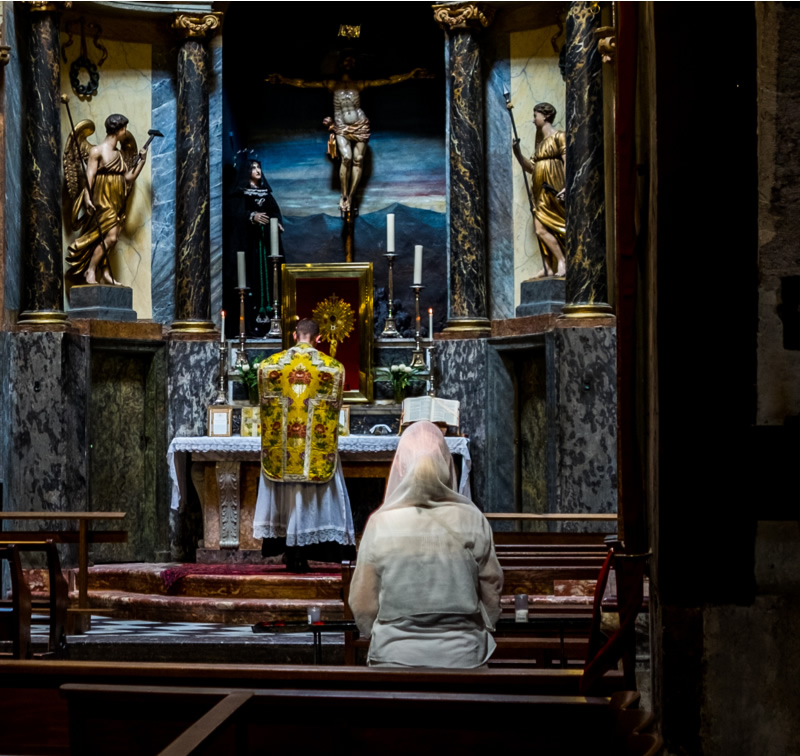 Here's a quick online vacation to the south of France.
Australian photojournalist Bill Hawker spent a recent week in Perpignan, France, attending Visa Pour L'Image, an international festival of photojournalism.  While in the French city, which is the capital of the Pyrenees-Orientals department, he snapped this photo (above) of a woman kneeling in prayer inside the Eglise Saint Mathieu.  It reflected, he said, a much quieter side to Perpignan than experienced throughout most of the week.  He shared some other photos snapped during the week:
Bridge:  This lovely bridge view in Perpignan is from the Pont Magenta towards the Place de la Résistance and reflects the solace of the community.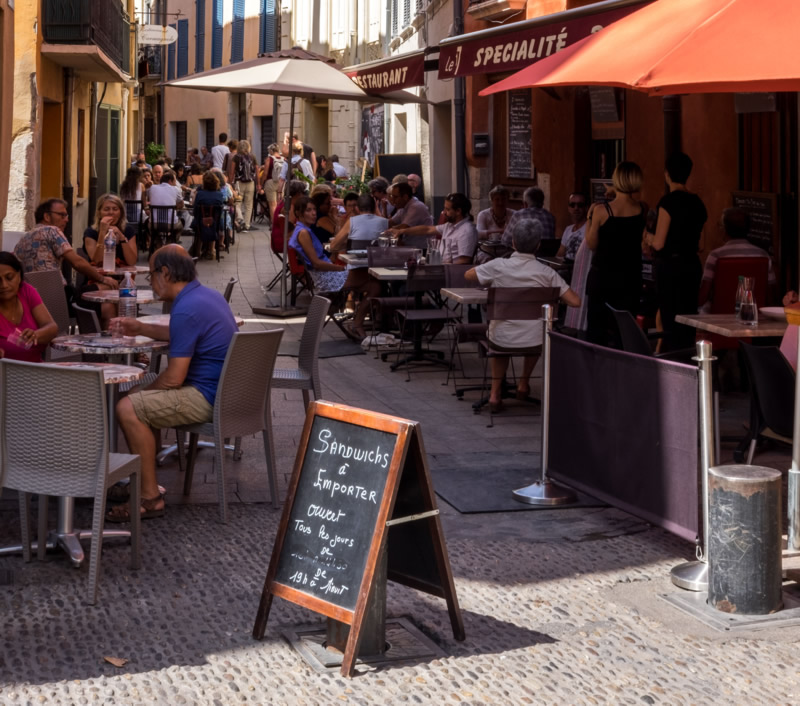 Bistro:  Photojournalism professionals, amateurs and enthusiasts filled local cafes in Perpignan.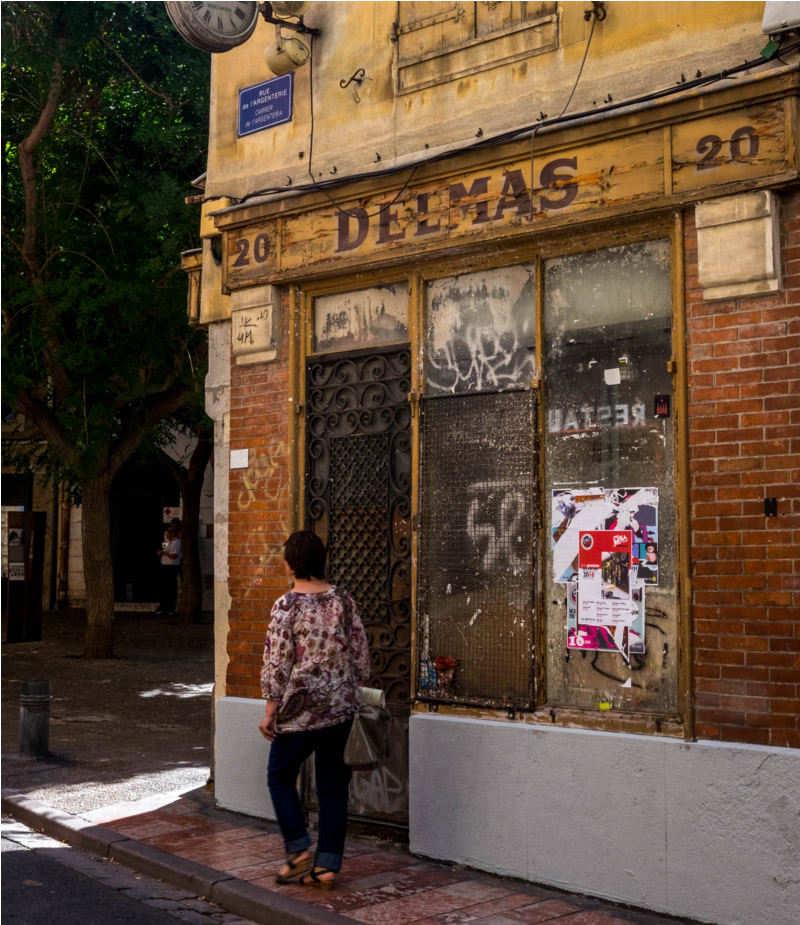 Walking:  This woman walked down a quiet street in Perpignan.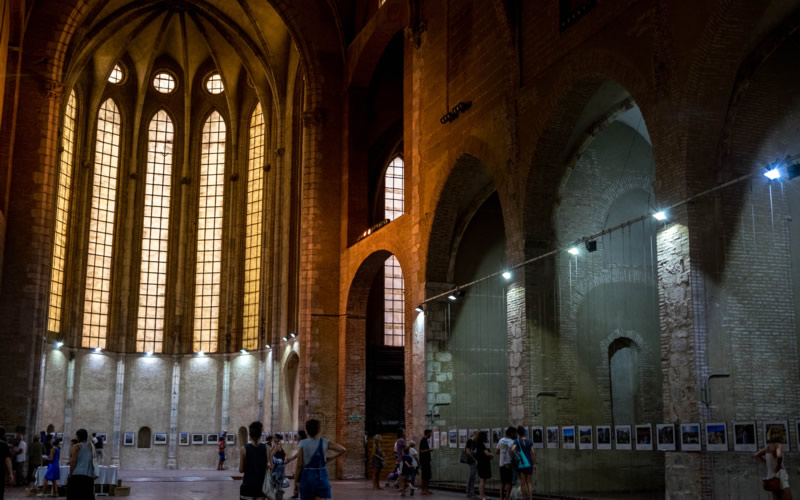 Cathedral:  This photo highlights the inside the Eglise des Dominicains, one of the seven exhibition spaces used during the 2016 Visa Festival.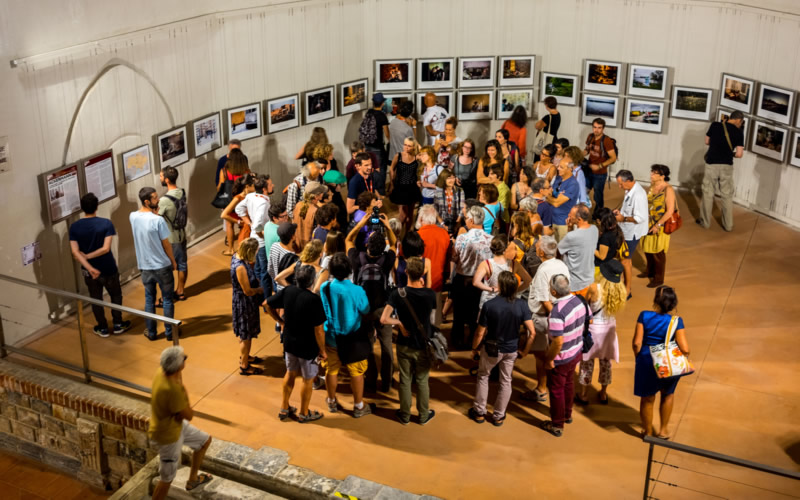 Artists:  Artists took festival attendees through exhibitions.  In this shot, Swiss-born photographer Niels Ackermann talked about his 'The Children of Chernobyl Have Grown Up' exhibition in the Couvent des Minimes.
All photos are courtesy of Bill Hawker, a Sydney-based photojournalist.  Look at his recent photo essays on Charleston and Europe.