By Doug Holmes, contributing editor  |  The Charleston real estate market continues to outperform.  We are well into the busy spring season and it's been the busiest year ever so far.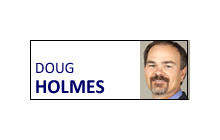 Until 2015, we had never had 400 properties go under contract in the Charleston Multiple Listing Service in one week.  That happened four times in 2015.  But it has now happened eight times already in 2016.  Inventory seems somewhat stationary at around 5,000 units, but demand is very high with currently over 4,000 homes under contract.   Our average days on market before a home goes under contract is now under three weeks.
Median sales price is at an all time high of $237,000 for the whole area.  That's up 5.3 percent over the same year to date numbers from 2015.  I'm not too concerned about prices rising too quickly.  My trend line back to 1991 still shows Charleston to be somewhat undervalued.  There's plenty of room for appreciation and 5 percent is well within reason.  However, nine of our 30 MLS areas are up more than 10 percent on median sales price.
Mount Pleasant remains the most popular of the areas.  It's getting more and more difficult to find a home for under $300,000 there.  There is stiff competition among buyers for all homes under $400,000.  James Island and West Ashley also remain very popular because of their proximity to downtown.  While a home in Mount Pleasant can easily cost $200/square foot, you can buy plenty on James Island for $175/square foot and in West Ashley for $145/square foot.  Summerville, Goose Creek and North Charleston are also extremely popular due to their proximity to Boeing and Volvo and the fact that you can buy very nice homes there for $100/square foot.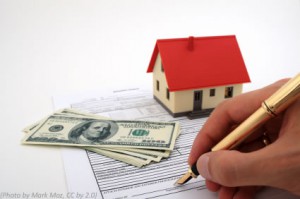 Daniel Island seems to be the choice for the Boeing and Volvo executives.  Its location is perfect for them and the lifestyle and amenities of Daniel Island are exceptional.  Johns Island is another area around the peninsula that is booming.  New construction on Johns Island is rampant.  However, there are going to have to be some infrastructure changes to handle all the traffic.  New construction is also hot in north Mount Pleasant, Goose Creek, and Summerville.  The downtown peninsula is of course the most coveted spot in all of Charleston but not that many properties are for sale there.  The last few weeks have seen more movement on the peninsula than I've seen in quite some time.
In my last column in February(sorry for missing a couple of months), I asked how long it could be before Top Chef comes to Charleston.  Well, it is here now!!  We've got it all:  Boeing, Volvo, Google, a WTA tennis tournament, minor league baseball, hockey and soccer, Silicon Harbor, all of the restaurants and shopping, outdoor activities, craft beer, a new Gaillard Auditorium, and now Top Chef.  And Spoleto starts this month!!  Wow!!!  No wonder the entire state of Ohio is moving to Charleston.