Charleston Currents | Dec. 21, 2015 | Number 8.08
HAPPY HOLIDAYS! Merry Christmas and a happy New Year to all of Charleston Currents' readers. With the hubbub of the holidays, we hope you have a little time to spend quietly with yourself and review all of the great things that have happened over the past year. Take a look at our calendar below for some coming events to keep you occupied.
IN THIS ISSUE
PHOTO:  Santa's hanging around this week
FOCUS, Fanning: One powerful action to close out 2015
BRACK: Make smart investments with robust economy
IN THE SPOTLIGHT:  Kaynard Photography
GOOD NEWS: New license plate, more
FEEDBACK: Send us your letters
CALENDAR, Dec. 21+: Lots of celebrations going on
REVIEW:  It Ended Badly: 13 of the Worst Breakups in History
MYSTERY:  This one may be pretty easy
BROADUS:  Boeing SC's 100th jet
S.C. ENCYCLOPEDIA: Spanish moss 
TODAY'S FOCUS
One powerful action to close out the year
By Ben Fanning
DEC. 21, 2015 | The holiday season can run you ragged, and it's easy to get swept up finishing projects and preparing for special events.   By the time January rolls around, you may find yourself feeling exhausted and even behind.
Instead, take one powerful action, close out the year to set yourself up for more success, and build positive momentum…
Reflect.
Reflection is the art of transforming your experience into insight. Your insight then provides the groundwork for your future success.
If you're not reflecting, you're not capturing your most important personal insights. These are essential for lifelong learning and lead to much deeper personal and professional growth.
The opposite of reflecting is "doing." "Doing" is an important part of life, but a day filled only with doing leads to incremental growth, not your BIG leap forward.
Here are examples of reflection exercises that help my clients glean insight:
Discovering the work activities that energize them most, so they can build a plan to attract more of those in their work day;
Identifying positive new people who have come into their life, so they can intentionally nurture these relationships in the following year;
Noticing something they'd accomplished earlier in the year but had completely forgotten and would like to build upon.
The good news about reflection is that it can be short, simple and still yield valuable results.
Here's a three-step process I personally use as well as share with some of my busiest clients. It's crafted so you can try it during the most chaotic of holiday seasons.
Step 1: Block time. Within five minutes of reading this article, block some reflection time on your calendar. Block at least 30 minutes…preferably two to three 30-minute blocks over a few days.
Step 2: Get a journal. Get a journal or use a word processor on your computer. In years, past I've typed my reflections into Evernote which makes them easily searchable through the year. This year I'll be trying Ommwriter.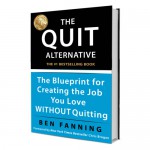 Step 3: Answer thought provoking questions. Select two to three of these questions below to guide you through your reflection. I recommend setting the timer on your phone for 10 to 15 minutes per question. Note that it's important as you reflect to stay positive and weave a little gratitude into your reflection process.
If the last year of your life were a movie, what genre would it be?
If last year of your life were a song, what would it have been?
What headline would you give to your last year?
What were the two to three themes for your year?
Which people did you spend time with who inspired you?
What did you accomplish that made you most proud?
What would you have done differently?
What are the two to three major lessons you learned?
What were your biggest accomplishments and highlights for the year?
So right now, block time in your calendar for this helpful exercise. Notice the insights you generate by spending a little time reflecting, and now you're set-up for more doing success in 2016!
Ben Fanning, is #1 Bestselling author of The Quit Alternative: The Blueprint for Creating the Job You Love…Without Quitting and is a professional speaker, trainer, and consultant, He's an expert in boosting employee productivity, engagement, and leadership development. He be reached directly at benfanning.com.
COMMENTARY
Make smart investments with robust economy
By Andy Brack
DEC. 21, 2015 |  The good thing about budgeting on the conservative side is that when things go well, there's a little extra money left over.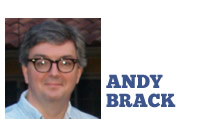 On a national level, the stock market is relatively robust. Overall growth is pretty steady. The dollar is strong. And the federal deficit is the lowest since 2007. Things seem to be going so well that the Federal Reserve this week finally lifted its benchmark interest rate from zero to 0.25 percent, a long-expected minor rise intended to rein in the economy a little bit.
Why slow it slightly? Because economists, who thrive on steady growth, say too much growth could lead to more volatility, based on the principle of what goes up must come down. By tapping the brakes, there's an increase in stability — and an increase in flexibility for the Fed in the event of a slowdown. (One of the tools the Fed has to generate growth is to lower interest rates to encourage growth; if the rate is zero, the Fed doesn't have this tool in its toolbox.)
Economists say they don't expect the slight interest rate hike to have much impact overall. Rates to borrow money for people to buy homes and cars are still very low and should be offset by growth. Borrowing costs for banks will rise slightly, which could have a little impact on credit cards and credit rates.
But the cost of the Fed not doing something to raise interest rates might have had a more severe impact, said College of Charleston economist Frank Hefner. Continuing to dangle the possibility of a rate hike after a long period of the rate being zero likely would have created too much uncertainty for the stock market. Had there been no rate increase, the market might have dropped, he said.
"It's not going to affect businesses that much," he said, adding that other factors in the mix — regulations, Obamacare and the presidential campaign — may continue to fuel some uncertainty.
Economist Bruce Yandle, dean emeritus of the College of Business and Behavioral Science at Clemson University, said growth should continue in the year ahead.
"If the 2015 economy produced happiness in your neighborhood, you should be happy with 2016," he wrote in a Dec. 1 quarterly report.
By all accounts, things are going pretty well in South Carolina, too. Gas prices here are below $2 per gallon. Retail sales are steady. The construction industry is building again. Housing prices are higher. The unemployment rate is low, out of the double digits found in the Palmetto State during the Great Recession.
According to state government's 2016-17 revenue outlook, there will be about $1 billion in extra money to spend, including $440 million in real surpluses from the 2015-16 budget year and $562 million in unbudgeted new revenue for 2016-17 budget because of more taxes collected from growing businesses and more people who moved into the state. Add to that an extra $75 million that will go to education for projected growth from the sales tax for education and lottery sales.
With a billion more to spend, there will be predictable calls by Republicans to refund taxes and cut rates. But after years of government agencies and programs being cut, it would be much wiser to invest now to address persistent problems in education, infrastructure and healthcare. If the state makes too many revenue cuts when times are good, it won't have the capacity for smart investments when crunch time comes.
Three things state lawmakers should consider in the coming session:
Rural infrastructure: Direct significant funding to help rural communities keep from withering by steering money into a rural infrastructure loan fund and grants to help with capital investments.
Education: Pay our teachers more to get a better teach-force and build stability in education.
Roads: Use some of the surplus to fix persistent road and bridge problems, but also raise the sales tax on gas — popular with a majority of South Carolinians — to create a continuing revenue source for long-term, much-needed improvements.
Investing surpluses will create a healthier South Carolina for the future. Ignoring needs will keep us as a red-headed stepchild.
Andy Brack is editor and publisher of Charleston Currents and Statehouse Report. You can reach him at: editor@charlestoncurrents.com
IN THE SPOTLIGHT
Kaynard Photography (a great site for last-minute holiday gifts)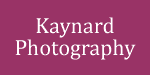 The public spiritedness of our underwriters allows us to bring Charleston Currents to you at no cost. Today we shine our spotlight on Kaynard Photography, a business run by contributing photographer Michael Kaynard of West Ashley.  Kaynard Photography grew from Michael's love of walking the streets of the Charleston's historic district. It developed into a passion for capturing everything Charleston through a camera lens. Kaynard can be seen walking the streets of Charleston many days from dawn to darkness. He calls his work "At Street Level." His photos are available for viewing and sale at kaynardphotography.com.
Now headquartered at 114 East Bay Street in the W. Hampton Brand Gallery across from Rainbow Row in the Charleston Historic District.
GOOD NEWS
What do you think of the new state license plate?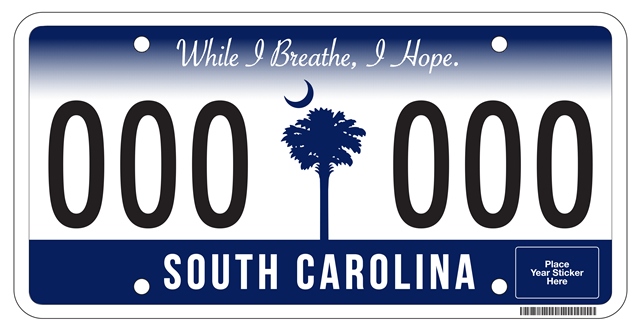 You'll start seeing a new license plate for cars in South Carolina early next year as a new design is phased in. The plate features a white background with an iconic palmetto tree and crescent design in the center that is a reverse of the state flag. (Some say it's a crescent moon; others say it's a gorget.)
Nevertheless, the state Department of Motor Vehicles says the new tag also will help the state save more than $800,000 because it will use a single annual sticker, not the two stickers (month, year) used now. The new tag also features an Anglicized version of the state motto, "While I Breathe, I hope."
In other good news:

Teck inaugural events: Charleston Mayor-elect John Tecklenburg has set up a special website — CharlestonTogether.org — that offers inauguration-related events for when longtime Mayor Joe Riley hands over the reins of the city. On the schedule:
Family Day: 1 p.m. to 5 p.m., Jan. 9, 2016, Hampton Park, Charleston, S.C. The free event is designed to engage citizens with live music and fun activities. Food trucks will be on site. More.
Swearing-in ceremony: Noon to 2 p.m., Jan. 11, 2016, City Hall, 80 Broad Street, Charleston. A pre-program begins at 11 a.m. with a second-line parade at 11:45 a.m. A reception in Washington Square follows. More.
Inaugural concert and reception: 6:30 p.m. to 9 p.m., Jan. 11, 2016, Gaillard Center, 95 Calhoun Street, Charleston. An hour-long concert featuring spirituals and classic music will be followed by a general reception in the hall's grand ballroom. Tickets are $25. More.
New president. Congratulations to long-time Charleston RiverDogs executive Dave Echols, who has been promoted to president and general manager of the minor-league baseball club. "Dave has proven to be one of Minor League Baseball's most talented and successful executives during his tenure as general manager and under his operational leadership, the RiverDogs have experienced unprecedented success," said chairman and principal owner Marv Goldklang. Former president Mike Veeck, who has served in the role since 1997, is now president emeritus and will continue to be involved with the team, according to a press release.
Recycle your Christmas tree. Charleston County's Environmental Management Department encourages you to recycle your Christmas tree and greenery. Some municipalities will pick them up curbside, or you can take them to a convenience center. Trees will be composted at the Bees Ferry Compost Facility. If you drop off a tree at the facility, you'll get a free bag of compost. See a holiday recycling video here. More information.
FEEDBACK
Rant.  Rave.  Tell us what you really think.
If you have an opinion on something we've offered or on a subject related to the Lowcountry, please send your letters of 150 words or less to: editor@charlestoncurrents.com.
Make sure you put your contact information — name, address, phone number — for editorial verification.  Our feedback policy.
CALENDAR
From Kwanzaa to New Year's Eve to polar plunges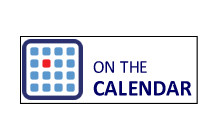 (NEW) Kwanzaa Kinara Lighting: 5 pm., Dec. 26, Marion Square, Charleston. As part of the city's holiday events, you can enjoy the lighting of the candle holder, the kinara, used in Kwanzaa celebrations across the country.
(NEW) Happy New Year, Charleston: 4 p.m. to 10 p.m., Dec. 31, Marion Square, Charleston. The city offers a family-oriented, non-alcoholic celebration to ring in the new year in Charleston. More info.
(NEW) Viennese New Year's Eve: 7:30 p.m. to 10:30 p.m., Dec. 31, Gaillard Center, Calhoun Street, Charleston. The Charleston Symphony Orchestra will perform Mahler, Strauss and more with acclaimed mezzo-soprano MaryAnn McCormick. Afterwards, a meal and drinks with an Austrian twist will be offered in the grand ballroom. Tickets for an hour-long concert starting at 7:30 p.m. range from $35 to $100, while costs of a two-hour dinner are $115 per person. Package prices are slightly lower. More.
(NEW) Yorktown Countdown: 9 p.m. to 1 p.m., Dec. 31, aboard the USS Yorktown, Patriots Point, Mount Pleasant. The area's largest annual New Year's Eve celebration will feature a thriving ball drop party with music, drinks, special appearances and entertainment. Tickets are $100 to $150.  More on this website.
(NEW) Polar plunges: You've got two to pick from. The 3rd annual Bill Murray Look-a-Like Polar Bear Plunge will be 2 p.m., Jan. 1, on the beach in front of The Tides on Folly Beach. Registration is at noon; judging is at 1 p.m. More online here. And then there's the longtime classic plunge at 2 p.m. Jan. 1 on Sullivan's Island — the Dunleavy's Pub Polar Bear Plunge, which will benefit Special Olympics this year. There's no registration or charge to plunge, but you can buy a T-shirt. The walk to the beach starts at 1:30 p.m. More info online.
Museum Mile Month is coming. For the cost of one $25 ticket throughout January 2016, adults can enjoy visits to 11 attractions along Charleston's Museum Mile. These include the Aiken-Rhett House Museum, Charleston Museum, Nathaniel Russell House and Museum and The Old Exchange and Provost Dungeon. More: CharlestonsMuseumMile.org.
Bird walks: 8:30 a.m. to noon, every Wednesday and Saturday. This is the time of year that a great variety of migrating birds fly through the Lowcountry so what better time to take part in one of the regular early morning bird walks at Caw Caw Interpretive Center in Ravenel. Pre-registration is suggested. Cost is $10. Walks also are conducted on James Island and Folly Beach. Learn more online.
If you have an event to list on our calendar, please send it to editor@charlestoncurrents.com for consideration.  The calendar is updated weekly on Mondays.
REVIEW
It Ended Badly: 13 of the Worst Breakups in History
A book by Jennifer Wright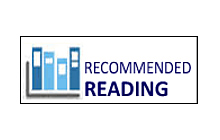 It is common knowledge that "breaking up is hard to do," yet Jennifer Wright's narration of the most extreme relationship collapses in history seems too bizarre to be factual. Spanning the decades and including the likes of Henry VIII, Nero, Oscar Wilde, and Elizabeth Taylor, this little nonfiction gem is a surprisingly humorous read. Each chapter describes the nature and ill-fated ending of the relationship between 2 historical figures. Amusing chapter titles such as "If your family didn't like your ex and thought you could do better…..Read about Lucrezia Borgia and Giovanni Sforza" grab the reader's attention. These stories are so intriguing, you may find yourself doing your own research on the lives and times of the showcased couples.
— Tama Howard, John's Island Regional Library, John's Island, S.C.

Find this and similar titles from Charleston County Public Library. This item available as a book. To learn more or place a hold, visit www.ccpl.org or call 843-805-6930.
MYSTERY PHOTO
This one may be pretty easy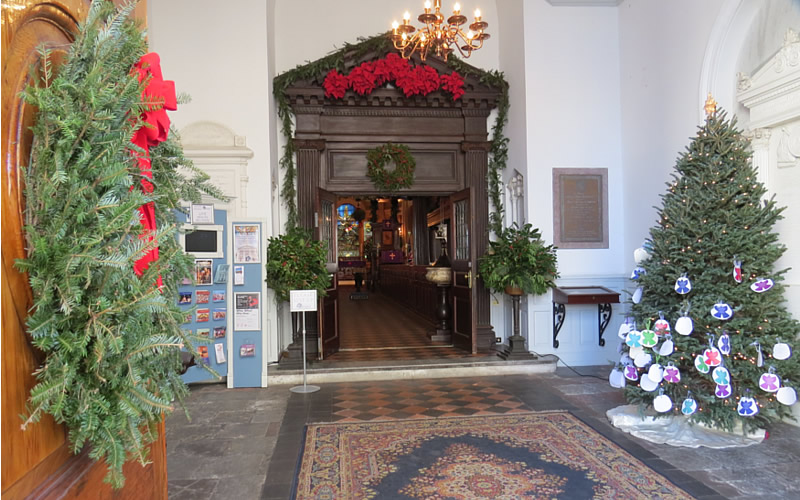 Here' a scene that should be pretty familiar to folks who walk around downtown Charleston. There's no prize this week — just the satisfaction of knowing you guessed it right — if you do. Send your guess — and the town you live in — to editor@charlestoncurrents.com. Photo by Michael Kaynard, Kaynard Photography.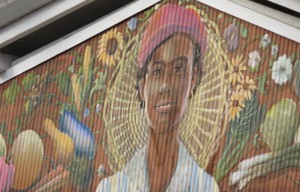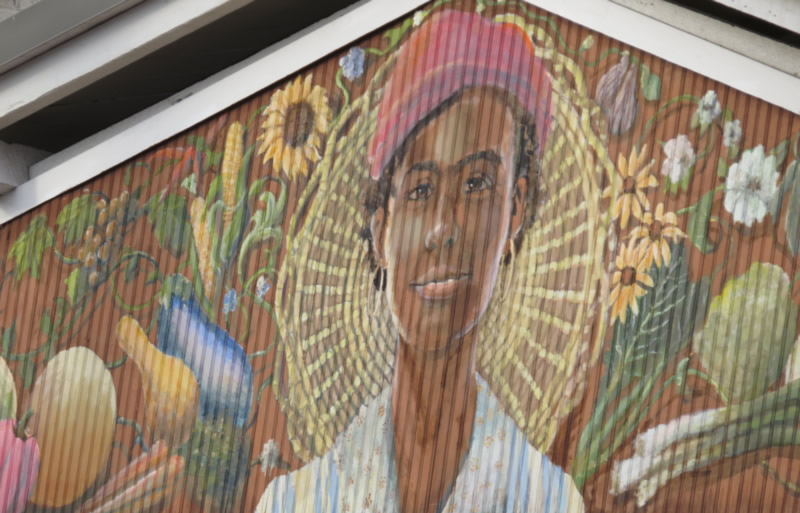 Congratulations to several eagle-eyed readers who correctly identified the mystery mural in the last issue, including Alada M. Shinault-Small of Charleston, who wrote it was at the top of the market building near the corner of Market and State streets. Others who nailed the photo identification were Marnie Huger of Richmond, Va., Suzan Carroll-Ramsey of Charleston, Charles Boyd of Hanahan, and Chris Brooks of Mount Pleasant.
BROADUS
Boeing SC's 100th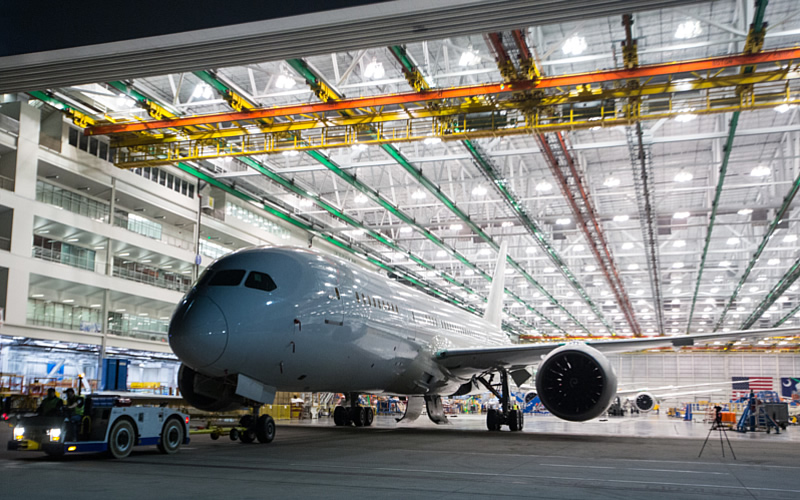 Hats off to the thousands of Boeing workers who last week rolled out the North Charleston factory's 100th 787 Dreamliner. The jet, which now will begin a series of checks and tests, will be delivered to American Airlines next year. Photo provided by Boeing.
S.C. ENCYCLOPEDIA
Spanish moss
S.C. Encyclopedia | Spanish moss (Tillandsia usneoides) is a gray tree-borne epiphyte native to the coastal plain of the southeastern United States. As an epiphyte, Spanish moss gets water and food from the air and does not harm the host tree. It is not a true moss but a relative of the pineapple family in the genus Bromeliaceae. Spanish moss produces small, yellow-green, three-petaled flowers in the spring and early summer. In mid- to late summer seedpods burst and rely on the wind for distribution. Typically they lodge in the bark of rough-barked trees, especially live oaks and cypress. The plants are a tangle of long stems and slender leaves. The individual mosses can extend over twenty feet in length and are host to red bugs and spiders.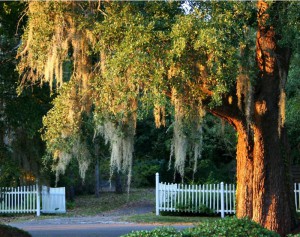 Lowcountry colonists sometimes used Spanish moss as insulation in chinking log houses. Its largest commercial use came as a stuffing for furniture after the Civil War, when it was called vegetable horsehair. In the early twentieth century South Carolina had several moss gins. In 1973 scientists studied Spanish moss taken from along U.S. Highway 17 to determine the levels of pollutants in the Lowcountry air. Spanish moss declined dramatically in the state during the 1970s from the effects of a deadly mold, but it has since recovered.
Draped in live oaks and cypress, Spanish moss is a familiar and evocative symbol of the Lowcountry. Some find it restful and comforting, while to others it suggests more mournful feelings.
– Excerpted from the entry by James H. Tuten. To read more about this or 2,000 other entries about South Carolina, check out The South Carolina Encyclopedia by USC Press. (Information used by permission.)
About Charleston Currents
OUR UNDERWRITERS
Charleston Currents is an underwriter-supported weekly online journal of good news about the Charleston area and Lowcountry of South Carolina.
To learn more about how your organization or business can benefit, click here to contact us. Or give us a holler on the phone at: 843.670.3996.
OUR TEAM
Charleston Currents offers insightful community comment and good news on events each week. It cuts through the information clutter to offer the best of what's happening locally.
Mailing address: O. Box. 22261 | Charleston, SC 29413
Phone: 843.670.3996
Charleston Currents is provided to you twice a week by:
SUBSCRIBE FOR FREE
Subscriptions to Charleston Currents are free.
Unsubscribe.  We don't want to lose you as a reader of Charleston Currents, but if you must depart, please click here.
© 2008-2015, Statehouse Report, LLC. All rights reserved. Charleston Currents is published every Monday by Statehouse Report LLC, PO Box 22261, Charleston, SC 29413.