Charleston Currents | Nov. 23, 2015 | Number 8.04
THE BIG TOMATO:  This Wadmalaw Island farm stand crumbled recently after all of the rains and flooding that hit South Carolina.  What's kind of amazing is that it toppled not too long after it was filmed to be part of Anthony Bourdain's "Parts Unknown" show about Charleston food, which aired last week.  Island resident Agnes Pomata (almost rhymes with "tomato"), who snapped the photo, told us the tomato icon on the stand had faded, but was touched up apparently for the show.  "Its roof has been slowly sinking, as though its appearance on TV was its last glorious breath," she wrote.  Thanks, Agnes.
IN THIS ISSUE
PHOTO:  The Big Tomato
FOCUS, Katie Zimmerman: Capt. Sams Spit back in development headlines
BRACK: Meet Charleston's next mayor
IN THE SPOTLIGHT:  SCIWAY
GOOD NEWS: Mazyck, Stokes-Marshall honored by AT&T
FEEDBACK: Send us your letters
CALENDAR, Nov. 23+: Getting in the holiday spirit
REVIEW:  The Bees, by Laline Paull
MYSTERY:  Looks pretty old
S.C. ENCYCLOPEDIA: Josephine Lyons Scott Pinckney 
TODAY'S FOCUS
Captain Sams Spit back in development headlines
By Katie Zimmerman, S.C. Coastal Conservation League

NOV. 23, 2015 | Captain Sams Spit is in the crosshairs of development again.
The Spit is a 150-acre pristine sandy land mass at the southern end of Kiawah Island, relied upon by the piping plover, diamondback terrapin, bottlenose dolphin, and other rare and threatened species for nesting and feeding.
For eight years, the Coastal Conservation League, represented by the South Carolina Environmental Law Project (SCELP), has challenged numerous permits issued to Kiawah Development Partners (KDP) and its affiliates. The first round of permits would have allowed construction of a half-mile long concrete wall in connection with KDP's proposal to build a high-end residential development on the undeveloped, highly dynamic Spit. Just as the public felt relief with the state Supreme Court's December 2014 ruling on this permit to be the final word — with the recognition that a pristine, active island and critically important public trust resource providing habitat to a variety of rare, threatened, and endangered species is not something to be sacrificed for the sole benefit of a private developer — KDP applied for a new round of permits.
This most recent attempt of KDP, which is based out of North Carolina and backed by the same New York hedge fund that manages some of the New York State retirement fund, refuses to accept that a spit of eroding sand cannot make them a quick buck. KDP sought permits for a new steel sheet pile wall, road and sewer and water lines in connection with the proposed development. While this new wall is in the dunes, as opposed to below the mean high water mark, the same legal standards of the Coastal Management Program apply, making it a distinction without a difference.  In addition, according to experts, the wall will be exposed on the sandy shoreline in short order due to the erosion rates. Yet the state Department of Health and Environmental Control (DHEC) gave KDP a free pass by issuing the permits, despite the Supreme Court's ruling.
On behalf of the Coastal Conservation League, SCELP appealed the permits in the Administrative Law Court. KDP asked Judge Ralph King Anderson III, to "lift the automatic stay" to allow construction of the steel wall along the banks of the Kiawah River.  The "automatic stay" works to protect public resources and prevent degradation until an Administrative Law judge determines whether the permits were properly issued.  Two weeks ago, Judge Anderson granted KDP's request  to lift the "automatic stay" and authorize construction of the steel sheet pile wall. There has been no hearing to determine whether the most recent permits were issued in compliance with the law, and as SCELP chief counsel Amy Armstrong has pointed out, "These new DHEC authorizations are contrary to the ruling of our state's highest court and would result in imminent harm to Captain Sams Spit and the wildlife dependent upon it." On behalf of the League, SCELP has requested the state Supreme Court to grant "extraordinary relief" and prevent construction on the Spit. We are waiting to hear the court's decision.
KDP has shown that it is not only willing to sacrifice the Spit itself, but also the protections of our entire coastline. To that end, the developers have sought to amend a beachfront management bill in our state legislature this session, and actually managed to convince a senator from Berkeley County to defend its proposal (the "Kiawah Amendment"). The bill in question would set a permanent baseline along our entire coast, defending taxpayers, homeowners and natural resources from development too close to the ocean. The "Kiawah Amendment" would delay setting that baseline, allowing road and other construction to occur even closer to the ocean on Captain Sams Spit.
We plan to fight the "Kiawah Amendment" to the beachfront management bill as the legislative session continues, but we also plan to fight a bill being promoted by Myrtle Beach area developers and road boosters that would eliminate the automatic stay (referenced above) in its entirety. Their bill would have harmful implications for the environment, as in the case with Captain Sams Spit. The automatic stay is a legal mechanism that prevents irreversible damage to South Carolina's special places when a permit that could cause harm is being appealed.
Development proposals like the one for Captain Sams Spit are completely inappropriate. Developers like KDP have demonstrated no deference to wild places that deserve protection. Make sure you stay involved with this issue and the legislative ones affecting it by signing up at this link.
Katie Zimmerman is program director of air, water and public health for the S.C. Coastal Conservation League.
COMMENTARY
Meet Charleston's next mayor
By Andy Brack, editor and publisher  
EDITOR'S NOTE: This is an updated version of a special commentary published last week after Charleston businessman John Tecklenburg got a 16-point runoff win over state Rep. Leon Stavrinakis in the race for Charleston mayor. To see the original, click here.
NOV. 23, 2015 |  Just as Charleston plays a leading role in South Carolina's history, economy and civic life, so does its leader.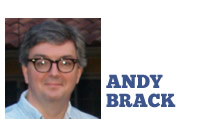 For the last 40 years, that's been Mayor Joseph P. Riley Jr., a passionate, future-oriented progressive who has molded the Holy City from a somewhat sleepy footnote of history into a nationally-recognized municipal dynamo powered by its port, knowledge economy and world-ranked tourism.
So it is understandable that many across the state have an interest in the man who will replace Riley at the helm, businessman John Tecklenburg, who was elected Tuesday to take over in January.
Many South Carolinians outside of Charleston may not know of Tecklenburg, a commercial real estate agent with a long record of civic involvement.  For years, he ran the family business, an oil distribution company.  He also built and operated a store on Daniel Island.  And he served as Charleston's director of economic development for Riley in the 1990s, a stint that helped spur the revitalization of upper King Street, once the home of empty stores now filled with nationally-recognized restaurants, shops and businesses.
As a veteran staffer under Riley, he brings a well-rounded understanding of how the city works — and should work.  For almost two years, he's campaigned for Charleston's top job by saying he would work to involve people in the city and to improve its livability.
"Charleston is not a theme park," Tecklenburg said in a television ad that set his campaign apart.  In those six words, he succinctly captured what distinguished his candidacy from the five people he faced at the polls on the first Tuesday of this month.  His motivation:  to serve the people of Charleston by working collaboratively with them to achieve a unified community vision.
Tecklenburg placed first in the general election with 36 percent of the vote, edging long-time state Rep. Leon Stavrinakis, D-Charleston, by just one point.  Ginny Deerin, a former Riley campaign manager and nonprofit founder, placed third with 17 percent of the vote.
Deerin played a key role in Tecklenburg's ultimate victory.  During the long general election campaign marked by more than 30 public forums, Deerin ran a tough ad that linked Stavrinakis to developers.  Stavrinakis balked, claiming the ad was negative and that such campaigning didn't have a place in Charleston politics.  As the spat intensified, Tecklenburg pushed his positive theme of unity and quality of life.
When Deerin didn't make the Nov. 17 runoff election, she endorsed Tecklenburg.  Many times, endorsements may not carry a lot of punch.  But when Stavrinakis — the guy who complained about a negative ad — then ran a negative ad calling Tecklenburg, a real estate agent, a developer, the duplicity was too much for many.  It energized Deerin's supporters to return to the polls and punch the button for Tecklenburg.
"This was a good win done the right way," one former city council member observed Tuesday, noting how Tecklenburg refused to take the bait of negative attacks and nasty campaigning.
Maybe leaders across South Carolina can learn something from Tecklenburg about running a campaign based on decency. In times when terrorists set off bombs in Paris and a lone gunman murders people in a historic Charleston church, it is comforting to know that the man who will now lead the city has a strong a set of core community values, integrity and single-mindedness to do the right thing.
He got that from his parents, former city council member Esther Tecklenburg and the late Henry Tecklenburg Jr., a statewide civic leader who worked for years with former U.S. Sen. Fritz Hollings.  Upon Henry Tecklenburg's death in 1993, Hollings said, ""Teck, as we knew him, was the epitome of the Charleston gentleman and the Christian servant. He loved people – people of all walks of life. He took satisfaction in setting them at ease, sharing his wisdom with them, extending a helping hand, making a difference big or small in their lives."
Sound familiar today? That's the kind of guy who will now lead Charleston. His father would be proud, just as his family and friends are.
Andy Brack is editor and publisher of Charleston Currents and Statehouse Report. You can reach him at: editor@charlestoncurrents.com
IN THE SPOTLIGHT
SCIWAY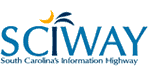 The public spiritedness of our underwriters allows us to bring Charleston Currents to you at no cost. Today we shine our spotlight on SCIWAY. Pronounced "sky-way," SCIWAY is South Carolina's Information Superhighway — the largest and most comprehensive directory of South Carolina information on the Internet. It includes thousands of links to other South Carolina Web sites, including Charleston Currents, as well as an amazing collection of maps, charts, articles, photos and other resources.
To learn more about this extraordinary information hub that 7 million people visit a year, go to: http://www.SCIWAY.com.
GOOD NEWS
Stokes-Marshall, Mazyck honored on 2016 calendar
The 27th edition of AT&T's S.C. African American History Calendar unveiled last week in Columbia includes two Lowcountry leaders devoted to make people's lives better: Thomasena Stokes-Marshall of Mount Pleasant and Bernie Mazyck of Summerville. (Download the 2016 calendar.)
Mazyck, featured in June, is president and CEO of the S.C. Association for Community Economic Development, where he has worked for 17 years to improve the quality of life of poor families and communities. His organization and its member groups have developed projects with a $250 million impact in the state's communities. Other accomplishments: More than 1,000 families have been able to buy their first homes and 6,000 people got jobs. More information.
Stokes-Marshall, a former New York City police officer who returned to her hometown of Mount Pleasant to serve as the first African American on town council, two which she was elected in 1998. Six years later, she founded the Sweetgrass Cultural Arts Festival Association to help preserve the Gulla-Geechee culture. She is featured in the November section of the calendar. More information.
"Our state has been built and molded by many extraordinary people, from all walks of life," said Pamela P. Lackey, president of AT&T South Carolina. "The South Carolina African American History Calendar enables us to gratefully recognize the impact this year's honorees have had on so many lives, while also assuring that their stories are told and preserved to educate and inspire future generations."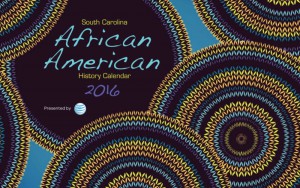 The 2016 calendar features a dozen people who the company says have made significant impacts in a range of fields, including education, healthcare, business, politics, public safety, economic development, and foreign diplomatic service. Other honorees include: Columbia native Durham E. Carter, an educator and community leader; Schylver V. Foster – corporate leader with BMW Manufacturing and Greenville-area community educator; Columbia Dr. Stuart A. Hamilton, a healthcare pioneer ; Columbia Fire Chief Aubrey D. Jenkins; Ambassador Howard F. Jeter, a native of Union; James P. "JP" Neal, Jr., a Columbia public administrator, educator, broadcaster and minister; Orangeburg native James H. Salley, an institutional development officer for Africa University in Zimbabwe; Carrie Sinkler-Parker, a Clarendon County community advocate; Columbia native Martha Scott Smith, a business leader with AT&T, philanthropist, volunteer and community leader; and the late Elizabeth "Lizzie" Evelyn Wright (1872-1906), founder of Voorhees College.
In other good news:
Talking turkey. While more than 46 million turkeys are expected to be eaten over the Thanksgiving holiday, most Americans don't cook a lot of turkeys (although they seem to know how to talk turkey!) If you have questions about cooking turkeys safely, you can turn to various resources available through the U.S. Department of Agriculture — from smartphone apps to its 30-year-old Meat and Poultry Hotline. Learn more: FAQ Turkey Questions.
Holiday craft fair. Magnolia Plantation and Gardens will hold a holiday craft fair where you can buy unique, hand-crafted gift items from 9 a.m. to 4 pm. on Nov. 28-29. At the same time — and through Dec. 31, the attraction will have a holiday Children's Village, which features Santa's workshop, a candy factory and elf bunkhouse. A Christmas Train will also take up to 35 passengers on a 15-minute ride each weekend until Christmas. All three are free with garden admission. More.
FEEDBACK
Send us your thoughts
Tell us what you really think.  If you have an opinion on something we've offered or on a subject related to the Lowcountry, please send your letters of 150 words or less to: editor@charlestoncurrents.com. Our feedback policy.
CALENDAR
Nov. 23+ Getting into the holiday spirit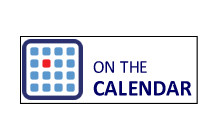 Holiday Festival of Lights:  Through Jan. 3, 2016, James Island County Park.  The annual light festival with millions of lights and lots of family fun opens for a seven-week run.  Lots of information is online here.
That Holiday Book Sale: Dec. 4-6, Charleston County Main Library, 68 Calhoun St., Charleston.  The Friends of the Library will offer a great book sale just in time for the holidays where you can pick up affordable books, CDs and more.  For times and other information, click here.
Miracle on 34th Street:  Dec. 4-20, Footlight Players Theatre, 20 Queen St., Charleston.  The Footlight Players will perform the beloved holiday classic based on the 1947 Oscar-winning film.  Shows are at 8 p.m. Dec. 4-5, Dec. 11-12 and Dec. 17-19 and at 3 p.m. Dec. 6, Dec. 13 and Dec. 20. Tickets are $35 for adults; $32 for seniors/military, $25 for students and $15 for children. More:  footlightplayers.net.
(NEW) Homegrown Holiday Bazaar: 10 a.m. to 4 p.m., Dec. 5, Johns Island Farmers Market, 3546 Maybank Highway, Johns Island. The market and Sea Islands Chamber of Commerce will offer its second annual holiday bazaar with silent auction items, a hayride, face painting and visits by Santa and Mrs. Claus. There will be music, crafts for the holidays and lots more.
(NEW) Gospel Christmas: 7:30 p.m., Dec. 5, Ashley River Baptist Church, 1101 Savannah Highway, Charleston. The Charleston Gospel Choir and Charleston Spiritual Ensemble will present the 15th annual Gospel Christmas, a performance of moving interpretations of sacred holiday music. Tickets are $35 for adults, $30 for seniors and $15 for students. Learn more here.
Path to Secession: 11:15 a.m., Dec. 8, John's Island Regional Library, Johns Island. Join Charleston County Public Library historian Nic Butler to follow 50 years of events that led the state to secede from the union in 1860 in this installment of the library's history series. The talk will be also offered 6 p.m., Dec. 9, at the main library on Calhoun St.
(NEW) Stern lecture: 6 p.m., Dec. 10, Charleston Library Society, 164 King St., Charleston. "Remembering of the Remarkable Ted Stern: Charleston's Compass" will be the focus of a lecture by Bob Macdonald, director emeritus of the Museum of the City of New York and vice chair emeritus of the S.C. Aquarium. Introduction by Mayor Joseph P. Riley Jr. Cost is $15 for non-members; $10 for members. Tickets.
Bird walks: 8:30 a.m. to noon, every Wednesday and Saturday. This is the time of year that a great variety of migrating birds fly through the Lowcountry so what better time to take part in one of the regular early morning bird walks at Caw Caw Interpretive Center in Ravenel. Pre-registration is suggested. Cost is $5. Walks also are conducted on James Island and Folly Beach. Learn more online.
If you have an event to list on our calendar, please send it to editor@charlestoncurrents.com for consideration.  The calendar is updated weekly on Mondays.
REVIEW
The Bees
A novel by Laline Paull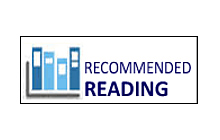 Worker bee Flora 717 does not calmly enter into this world; she explodes into it, tearing through the waxy constraints of her womb room. Born into the lowest caste of the hive, Flora should be a mute bee who works her sanitation job diligently and without question, but that's not the case. Flora can speak, produce Flow (royal jelly), understand emotions, and think for herself. Flora challenges the uniformity and strict social hierarchy of the hive in every possible way, including carrying an egg, a treasonous offence against the queen. Flora must decide if her own maternal instinct and happiness is worth going against the hive's internal order. This pivotal point is also where Laline Paull's debut turns from an Animal Farm-esque story to a dystopian mix of Margaret Atwood's The Handmaid's Tale and Suzanne Collins' The Hunger Games calling into question Nature vs. Nurture as wells as questioning the status quo.
Paull transports us into the mind of a bee and illustrates the inner workings of a hive, whether that's through the highly detailed descriptions of the architectural wonder that is a hive or a caste-based system that requires its residents to fall in line and do as they're told — unless you're Flora 717. Paull's language is wonderfully evocative: the flight scene of the male drones places you onto an airstrip where you're practically buzzing along with the bees as they prepare for flight. It's quickly countered by Flora's more peaceful first voyage, less Nikolai Rimsky-Korsakov's "Flight of the Bumblebee" more Debussy's "Clair de Lune." Paull weaves a story that both entertains and forewarns, entertaining with clever word play while also addressing serious issues, including prejudice, sexism, and environmental concerns.
— Melissa Tunstall, Main Library, Charleston, S.C.

Find this and similar titles from Charleston County Public Library. This item available as a book. To learn more or place a hold, visit www.ccpl.org or call 843-805-6930.
MYSTERY PHOTO
Looks pretty old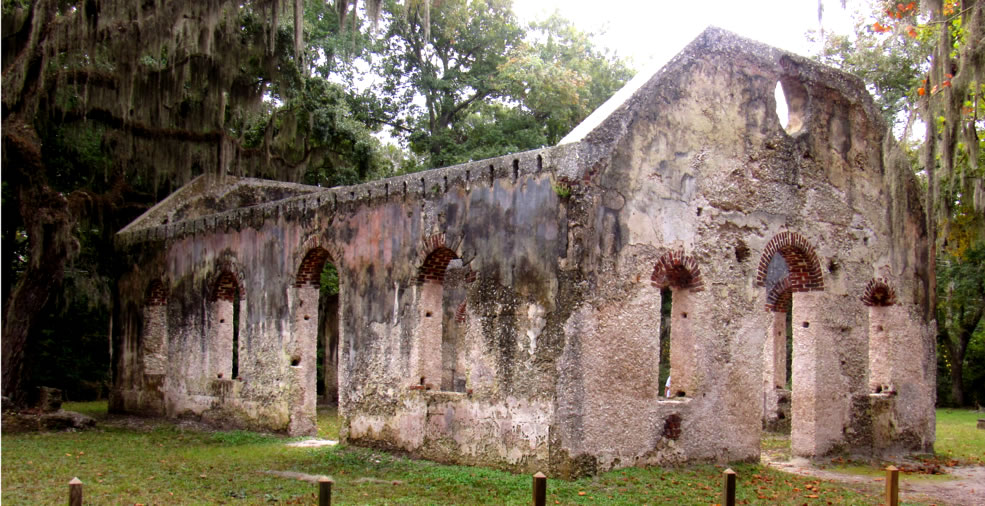 You have to travel about 75 miles from downtown Charleston to find this historical treasure. Where — and more importantly — what is it? The third person to identify this photo and its history will win a pair of tickets to Magnolia Plantation and Gardens. Send your guess and town of residence to editor@charlestoncurrents.com. Good luck! (Photo by Andy Brack)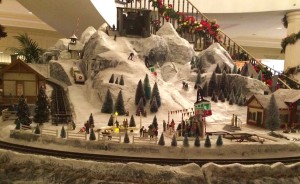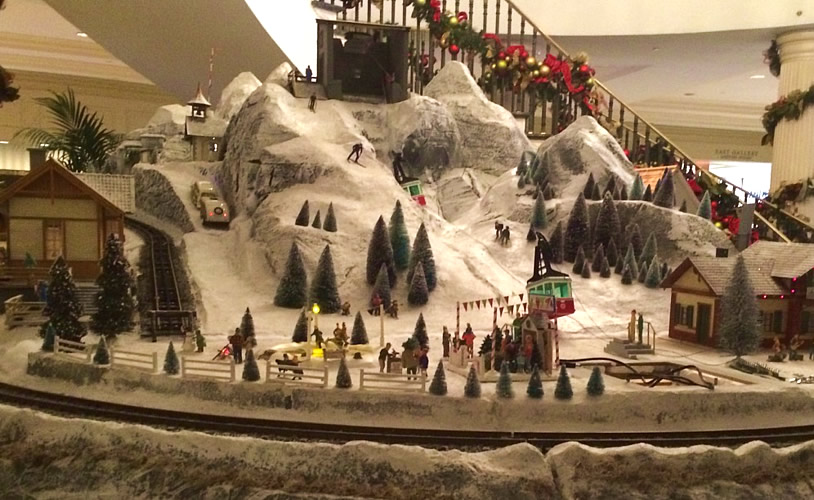 Congratulations to all who correctly identified the model train holiday display from the Belmond Charleston Place: Kristina Wheeler and Legare Clement, both of West Ashley; Joe Mendelsohn of Charleston; Archie Burkel and Fred Sales of James Island; Deborah Getter of Johns Island; Stephen Yetman of North Charleston; and Chris Brooks of Mount Pleasant.
A CONTEST THAT PAYS: This year's train is being installed this week before Thanksgiving. The hotel is having a photo contest via Instagram of the best photo of the train (with or without people). You could win $500 by posting your photo to #BCPHolidayTrain between Nov. 26 and Dec. 19. Winners will be announced Dec. 20.
S.C. ENCYCLOPEDIA
Josephine Lyons Scott Pinckney
S.C. Encyclopedia |  Josephine Pinckney was born January 25, 1895, at Charleston into a family long prominent in the state's history. She was a direct descendant of Eliza Lucas Pinckney and Governor Thomas Pinckney. Her parents were Thomas Pinckney, one of South Carolina's last great rice planters, and Camilla Scott of Virginia. In 1912 she graduated from Ashley Hall School, where she helped establish a literary magazine, and later attended the College of Charleston, Radcliffe College, and Columbia University. She received an honorary degree from the College of Charleston in 1935, and was named an honorary member of the William and Mary Chapter of Phi Beta Kappa in 1934. She received numerous honors for her writing including the Southern Authors Award in 1946.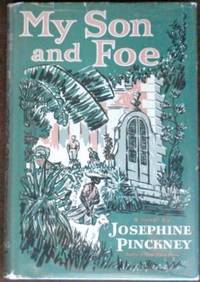 Pinckney played a key role in the literary revival that swept through the South after World War I. She worked closely with Dubose Heyward, Hervey Allen, and John Bennett in founding the Poetry Society of South Carolina in 1920. During the following decade, Pinckney emerged as a poet of national reputation when her work, often evocative eulogies to a vanishing way of southern life, appeared in influential journals such as the Saturday Review of Literature and Poetry, as well as in numerous anthologies. Her only book of poems, Sea-Drinking Cities (1927) received praise from Donald Davidson for "a luxuriance of phrase, a quiet humor controlling deep emotion."
Pinckney participated in other aspects of the "Charleston Renaissance" through her dedicated involvement in local cultural institutions, such as the Carolina Art Association, the Charleston Museum, and the Dock Street Theatre. Active in the Society for the Preservation of Spirituals from its inception in 1922, Pinckney helped with the transcriptions and musical annotations for the African American songs included in The Carolina Lowcountry (1931). She also worked quietly behind the scenes of the historic preservation movement in Charleston and was posthumously honored by the American Scenic and Historic Preservation Society for the manner in which she "tactfully and persuasively, firmly and wisely" helped to restore the city's neighborhoods and notable buildings.
During the 1930s, Pinckney embraced a modernist sensibility and turned her writing talents to prose. The Virginia Quarterly Review published her two short stories, "They Shall Return as Strangers" (1934) and "The Marchant of London and the Treacherous Don" (1936). Her essay, "Bulwarks Against Change," which appeared in W. T. Couch, ed., Culture in the South (1934) remains an insightful commentary on the evolving South. In 1941 Pinckney published her first novel, Hilton Head, followed by the best-selling social comedy, Three O'Clock Dinner (1945), which made her one of America's best known women fiction writers. Her third novel, Great Mischief(1948), a Book-of-the-Month Club selection, was followed by My Son and Foe (1952), and Splendid in Ashes (1958). Her editor at Viking Press remembered Pinckney "more warmly" than any other of his distinguished writers of the day for her "charm and grace of her character, the intelligence of her insights into people, the delights of her Charleston ambiance tempered by her cosmopolitan ways and her irony."
Although Pinckney traveled widely, she always maintained a home in Charleston and her family plantation on the Santee River, "El Dorado." Josephine Pinckney died October 4, 1957, and was buried in Magnolia Cemetery.
– Excerpted from the entry by Barbara L. Bellows. To read more about this or 2,000 other entries about South Carolina, check out The South Carolina Encyclopedia by USC Press. (Information used by permission.) 
About Charleston Currents
OUR UNDERWRITERS
Charleston Currents is an underwriter-supported weekly online journal of good news about the Charleston area and Lowcountry of South Carolina.
To learn more about how your organization or business can benefit, click here to contact us. Or give us a holler on the phone at: 843.670.3996.
OUR TEAM
Charleston Currents offers insightful community comment and good news on events each week. It cuts through the information clutter to offer the best of what's happening locally.
Mailing address: O. Box. 22261 | Charleston, SC 29413
Phone: 843.670.3996
Charleston Currents is provided to you twice a week by:
SUBSCRIBE FOR FREE
Subscriptions to Charleston Currents are free.
Unsubscribe.  We don't want to lose you as a reader of Charleston Currents, but if you must depart, please click here.
© 2008-2015, Statehouse Report, LLC. All rights reserved. Charleston Currents is published every Monday by Statehouse Report LLC, PO Box 22261, Charleston, SC 29413.