Charleston Currents  |  Nov. 2, 2015  |  Number 8.01

FALL COLOR:  From the Blue Ridge mountains to Halloween pumpkins now littering porches across the Lowcountry, orange is definitely the color of fall.  Contributing photographer Michael Kaynard sent along this photo of a sunflower — yes, an orange sunflower — to showcase the brilliance of the season. (It could be dyed, but it still looks neat.)
REMINDER
Head to the polls Tuesday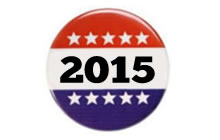 Make sure you get out to vote Tuesday in elections across the Lowcountry.  There will be a new mayor in Charleston [read our endorsement] and perhaps some new council members.  In North Charleston, the mayor's office and whole council is up for grabs.  In Mount Pleasant, voters will select candidates to fill several town council seats.
Voter turnout tends to be low in municipal elections.  Let's reverse a declining trend and show up en masse at voting booths Tuesday.  Polls open at 7 a.m. and close 12 hours later.
IN THIS ISSUE
PHOTO:  Fall color
FOCUS:  Charleston Currents, version 8.01
BRACK:  If you want a friend, get a dog
IN THE SPOTLIGHT:  Titan Termite & Pest Control
GOOD NEWS:  YALLFest coming soon with 60 young adult authors

FEEDBACK:  Send us your letters
CALENDAR, Nov. 2+: Festivals, tours, roasts galore
REVIEW:  Evolutionary Enlightenment: A New Path to Spiritual Awakening
MYSTERY:  Somewhere on the peninsula
S.C. ENCYCLOPEDIA:  Boykin Spaniel, state dog
TODAY'S FOCUS
Charleston Currents, version 8.01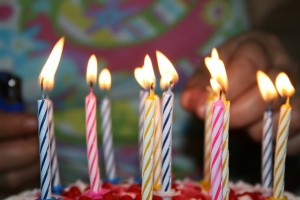 Today's issue marks a big milestone — the start of our eighth year of publication.   [Flashback to our first issue?  Click here.]
We continue to be happy to serve as a great conduit for Charleston-area residents to get good news about the Lowcountry.  (We still believe there's way more good news out there that goes unreported by traditional media, which gives us a leg up on the competition!)
During the past seven years, some features have dropped away, such as a weekly list of cool stuff offered by readers, friends or from sources we've found while perusing media.  But in place of the list, we now offer a weekly Mystery Photo, which readers seem to enjoy thoroughly.  We're also thankful to Poet Laureate Marjory Wentworth for picking a monthly Palmetto Poem and for monthly columns from Catherine LaFond, Mary Beth McQuage, Doug Holmes and Kyra Morris, each of whom offer thoughts on everything from seniors to real estate to finances.
Other features we still offer:
Outstanding local photos, thanks in great part to our roving, contributing photographer Michael Kaynard of Kaynard Photography
A weekly Focus on an important issue
A commentary by editor and publisher Andy Brack
Good News briefs of neat stuff happening around the Lowcountry.
A book review, now in coordination with professionals at the Charleston County Public Library
A limited, but cool calendar that cuts through the pages of junk found elsewhere
A weekly sampling of history, thanks to a continuing partnership with the University of South Carolina Press.
Letters to the editor, and
A weekly spotlight on one of our great underwriters, who make the free publication possible.
We hope you continue to enjoy Charleston Currents.  For your good deed of the day — send an email to a friend and encourage them to read and subscribe for free.  And whenever you've got something you want to share, send it along:  editor@charlestoncurrents.com.
COMMENTARY
If you want a friend, get a dog
By Andy Brack, editor and publisher
Life got darker last week when a shining light of my family's lives went out.
Our 14-year-old dog passed on Thursday, leaving our daughters without an elegant presence that's been with them ever since they were born.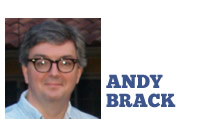 There were lots of tears for our Simon, a Labrador-Dalmatian mix whose long legs suggested a speck of greyhound thrown in for good measure. Rescued from a local agency, he joined us a year after my wife and I married.
After hundreds of miles of walks, thousands of pounds of food and a million smells that kept his world alive, old age caught up with our friend who looked like he wore a tuxedo every day. Two of the hardest things my wife and I have ever done happened within hours — making the decision that his time had come and then telling our daughters that their friend wouldn't be coming back home.
For a large number of us, treasured pets like Simon sometimes feel like our only friend.   They can sense our pains. They seem to understand. They often offer stability when the world is crashing down. And unlike people, they don't judge. Instead, they give calm, unrelenting, complete love.
A Greenville friend, Chip Felkel, jokes that he had an open affair with another women in his own house under his wife's nose. And today, almost a dozen years after his dog is gone, he still gets emotional thinking about her enormous blue eyes.
"She stole my heart, endearing herself in sometimes subtle, sometimes bold ways. She showed her loyalty and her commitment, and her jealousy and her individuality. She punished my wife for having the audacity of becoming pregnant with our son – by systematically tearing up the most expensive pairs of shoes she could find until she was banished from the house for what seemed like an eternity to me but what was really only one night. And, yet the same child whose arrival she seemed to dread she protected, sleeping by his crib before he was born, lying between him and a roaring fireplace during a power outage, even though the popping scared her immensely, and the result of being burned herself….
"She was my friend, my companion and at times both confidante and counsel — whose ability to answer with just the right words without ever speaking is something that will always amaze me and a memory I will always cherish."
I've long thought the world would be a calmer, better place if politicians and leaders acted more like dogs.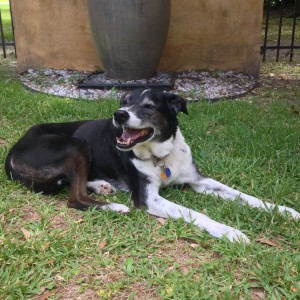 President Harry S Truman wisely said, "You want a friend in Washington? Get a dog."
Dogs are trustworthy, loyal, helpful, obedient and brave — all of those Boy Scout things that many of our politicians seem to forget. Dogs can sniff out a phony. They'll stick with you, unwilling to turn on someone when it's convenient. They are willing to give someone they don't know a chance. Dogs stick with you. And they'll go out on a limb if you need help. People, however, don't consistently do these things, letting you down more often than doing what's right.
These days in a South Carolina marked too regularly by random violence or turmoil caused by nature, perhaps we should turn more for inspiration from our pets, the friends of our souls, to inspire us to do what's good and right.
Our pets might not be able to talk, but when we look deeply into their eyes, we can almost hear them say, "Scratch me behind the ears. Rub my belly. How about a treat? Don't forget others."
We already miss our Simon's contented, smiling pant. It won't be long before his musty scent drifts away from our rugs. Soon, we won't find tumbleweeds of his inch-long black and white hair in a corner here, under a table there. But he'll always be with us, inspiring us to do better.
Saint Simon Brack, 2001-2015. Rest in peace.
Andy Brack is editor and publisher of Charleston Currents and Statehouse Report.  You can reach him at:  editor@charlestoncurrents.com
IN THE SPOTLIGHT
Titan Termite & Pest Control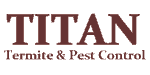 Titan Termite & Pest Control, headquartered in Charleston, is a full service residential, commercial and industrial pest control company serving South Carolina. It is a third-generation, family-owned company known for outstanding customer service. Each associate is dedicated to the customer and exhibits integrity and respect. Titan's pest professionals can assist your commercial or residential location with general pest control, termite inspections, termite control, flea control, bed bug extermination, ant control and more.  Titan Termite and Pest Control continues to set high standards so that its customers receive the best possible service. Titan's technicians are knowledgeable of the latest in pest control techniques, which enables the company to customize effective treatment plans for every situation.
Free estimate: 888-794-5603.
GOOD NEWS
YALLFest:  Get ready for 60 young adult writers descend Nov. 13-14
Upper King Street will be alive and crawling with young readers as more than 60 of the world's biggest young adult authors swoop into town Nov. 13-14 for the fifth annual YALLFest, the Charleston Young Adult Book Festival.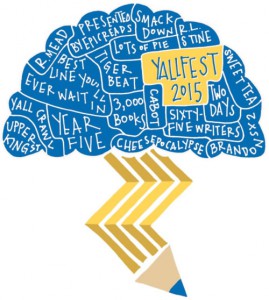 The festival includes a dozen #1 bestselling New York Times writers and 29 bestselling writers who will participate in 22 panels, presentations and talks and make 15 visits to Lowcountry schools.  Click here for festival info.
Presented by Epic Reads, Harper Collins' YA community, YALLFest's Hollywood crossover titles will include #1 New York Times bestselling blockbusters Veronica Roth (Divergent Trilogy), Gayle Forman (If I Stay), Daniel Handler aka Lemony Snicket (A Series of Unfortunate Events),  Kody Keplinger (The Duff), Rick Yancey (The Fifth Wave Series), Kami Garcia & Margaret Stohl (Beautiful Creatures Series), Melissa de la Cruz (Disney's Isle of the Lost, A Descendants Novel), Ann Brashares (Sisterhood of the Traveling Pants Series) and Meg Cabot (The Princess Diaries Series). Author/actress Bella Thorne (Shake It Up) will appear to promote her new book, Autumn Falls.
The opening keynote will be given by #1 New York Times bestseller Richelle Mead (Vampire Academy Series), along with the legendary children's book author R.L. Stine (Goosebumps Series), who has sold over 40 million books. Closing keynote will be given by dual #1 New York Times bestsellers Brandon Mull (Fablehaven Series) and Brandon Sanderson (Mistborn Series); Sanderson is also known for completing Robert Jordan's Wheel of Time series.
YALLFest's mission is to improve literacy through great YA literature, and includes an outreach program that puts visiting authors in local schools to connect directly with young readers and spread their love of word and books.  YALLFest was co-founded by Jonathan Sanchez, owner of Charleston's Blue Bicycle Books on King Street, Margaret Stohl and Kami Garcia..  More info.
In other good news:
Ultramarathon:  Charleston County Parks will have a new extreme distance race — a 50K (31 mile) ultramarathon called Ultra Chili 50K — at Laurel Hill County Park on Nov. 21. The race, five miles longer than the traditional marathon, is open to individuals and teams of two to four participants.  It begins at 8 a.m. and will take runners through the majestic moss-draped trails of Laurel Hill County Park. More info:  CharlestonCountyParks.com/UltraChili. Online registration ends at 3 p.m. Nov. 20.
James Island library meeting.  Charleston County has hired a team of consultants and architects to develop a plan for the kind of spaces and services that should be in each of the five new buildings that will be built following last year's successful $108.5 million bond referendum.  They need your input to know what you consider the top priorities.  A meeting to discuss the new James Island branch was previously held October 1, but due to the torrential rainstorms that started that night, local officials and residents requested a second meeting since many people didn't want to come out in the rain.  The second meeting will be 7 p.m. Nov. 9 in the cafeteria of James Island Elementary School, 1872 Grimball Road, on James Island.
To learn more about the construction and renovation plan, view a map and see a breakdown of the estimated costs, click here. Residents unable to attend the meeting can send comments to letusknow@ccpl.org.
New day at law school.  The Charleston School of Law on Friday inducted Georgetown attorney Ed Bell as its new president and managing partner.  "I'm honored to serve as president of The Charleston School of Law," Bell said in a statement.  "I've watched this school grow and take shape over the years, and I'm proud that our great state of South Carolina offers students two strong choices for a top-tier legal education. Our vision is one that puts students and faculty first as we move into a future that will include the implementation of innovative learning and teaching opportunities, and mirror our founding motto pro bono populi" (for the good of the people).
FEEDBACK
Here's where you can rant, rave or espouse thoughts like a professor
If you have an opinion on something we've offered or on a subject related to the Lowcountry, please send your letters of 150 words or less to: editor@charlestoncurrents.com.
CALENDAR
Nov. 2+: Festivals, tours, roasts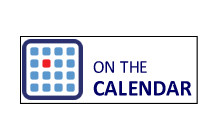 Harvest Festival: 11 a.m. to 5 p.m., Nov. 7, Mullet Hall Equestrian Center, Johns Island. Bring the family to celebrate a traditional Southern fall festival that features down-home delights like a craft market, children's activities, and live foot-stomping bluegrass from five bands! Plus enjoy beverages and food for sale, including plenty of barbeque! Admission is $8, or free for kids 12 and under as well as Gold Pass holders. More info.
(NEW) Blessing of the Vines: Noon to 5 p.m., Nov. 7, Irvin-House Vineyard and Firefly Distillery, 6775 Bears Bluff Road, Wadmalaw Island.  The business invites folks to attend the 13th annual vine blessing and an afternoon full of activities, including music, food, tastings and more.  $10 per car.  More.
Beach & Chefs in the Kitchen: 1 p.m. to 5 p.m., Nov. 8, Sullivan's Island. This afternoon house tour will feature more than 25 artists selling their creations as well as live music, chef demonstrations and tastings. Proceeds will benefit Charleston Pro Bono Services. Tickets are $40 in advance, $45 on the day of the show. More info.
Oyster roast: 2 p.m. to 5 p.m., Nov. 8, Gold Bug Island at the Intercoastal Waterway in Mount Pleasant. This third annual event benefits East Cooper Meals on Wheels. In addition to oysters, the event will include a chili cook-off by four East Cooper Fire Departments where guests choose the winner by voting with their dollars. Also: Live music by Awendaw Green, a silent auction and more Tickets are $30 in advance, $35 at event. More info.
(NEW) Oysters for Autism:  4 p.m. to 7 p.m., Nov. 8, Bowens Island Seafood, 1870 Bowens Island Road, Charleston.  This second-annual event includes oysters, chili and hot dogs to benefit Lowcountry Autism Foundation.  Music by Bateman's Stud Farm.  Tickets:  $25 advance; $30 at the door.  More: www.lafinc.org
(NEW) Miracle on 34th Street:  Dec. 4-20, Footlight Players Theatre, 20 Queen St., Charleston.  The Footlight Players will perform the beloved holiday classic based on the 1947 Oscar-winning film.  Shows are at 8 p.m. Dec. 4-5, Dec. 11-12 and Dec. 17-19 and at 3 p.m. Dec. 6, Dec. 13 and Dec. 20. Tickets are $35 for adults; $32 for seniors/military, $25 for students and $15 for children. More:  footlightplayers.net.
Bird walks: 8:30 a.m. to noon, every Wednesday and Saturday. This is the time of year that a great variety of migrating birds fly through the Lowcountry so what better time to take part in one of the regular early morning bird walks at Caw Caw Interpretive Center in Ravenel. Pre-registration is suggested. Cost is $5. Walks also are conducted on James Island and Folly Beach. Learn more online.
If you have an event to list on our calendar, please send it to editor@charlestoncurrents.com for consideration.  The calendar is updated weekly on Mondays.
REVIEW
Evolutionary Enlightenment: A New Path to Spiritual Awakening
Nonfiction by Andrew Cohen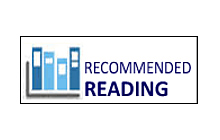 Up until recently, the sages of the past had a set formula and definition for enlightenment. Though the paths to enlightenment are varied and individualistic, the final goal is to transcend the ego and achieve unshakable peace. In Evolutionary Enlightenment Andrew Cohen proposes a new goal, a new awakened consciousness, expanding on the teachings of ancient sages.
According to Cohen, the first step is to awaken to a deeper, unmanifest reality, and transcend karma and accumulated conditioning of the ego. The second step is to follow the primordial creative force that manifested this entire cosmos to an evolved consciousness that wants to know itself and wants to keep creating. Cohen explains this awakening in easy to digest terms and proposes a path, a perspective shift, in order to ease the individual being into their destiny.
This is one of the most unique enlightenment perspectives I have come across. Depending on one's ego, just like any spiritual teaching, the reader may see it as life-changing, or just an interesting read. Ultimately, the choice rests on each one of us.
— Helen Walker, Mount Pleasant Regional Library, Mount Pleasant, S.C.

Find this and similar titles from Charleston County Public Library. This item available as a book. To learn more or place a hold, visit www.ccpl.org or call 843-805-6930.
MYSTERY PHOTO
Somewhere in downtown Charleston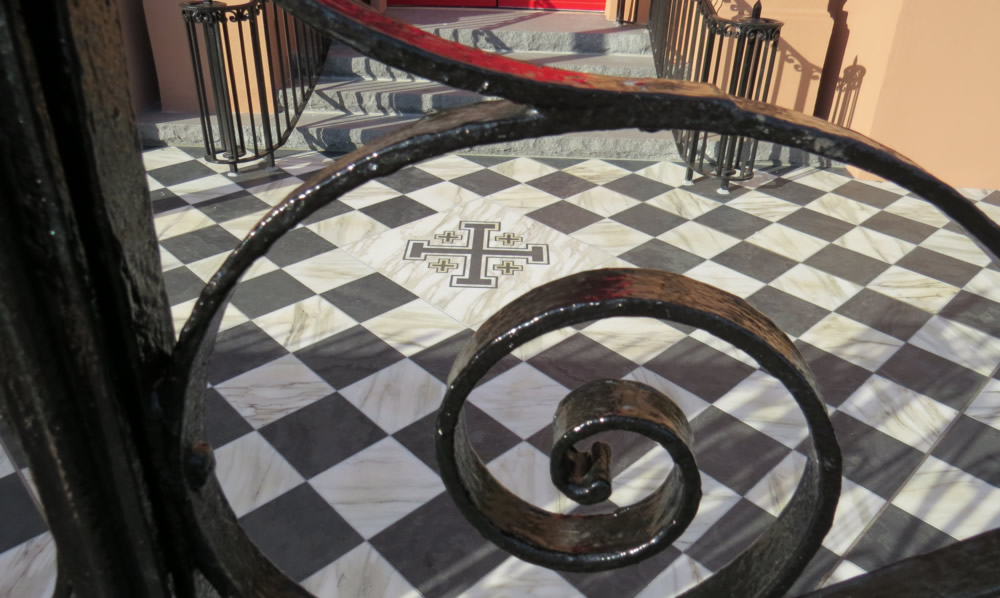 You've probably walked by this scene, but might not have noticed the cross in the middle of the checkerboard floor.  Hmmm, could that be a clue?  Send your guess to editor@charlestoncurrents.com — and make sure to include your name and town of residence.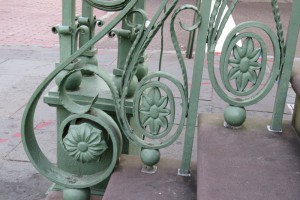 Last week's issue had a Mystery Photo with green ironwork.  Did you guess that it was on the steps leading to the Confederate Museum at the City Market at the corner of Market and Meeting streets?  Those who guessed correctly were Elizabeth P. Stevens of Mobile, Ala.; Chris Brooks of Mount Pleasant; and Kristina Wheeler of West Ashley.  Congrats!
S.C. ENCYCLOPEDIA
Boykin spaniel
S.C. Encyclopedia |  The Boykin spaniel was originally bred in South Carolina before the 1920s. This amiable, small, dark brown retriever is a superb hunter and loving family pet. It was bred to provide an ideal dog for hunting fowl in the swamps along the Wateree River, which demanded a sturdy, compact dog built for boat travel and capable of retrieving on land or water.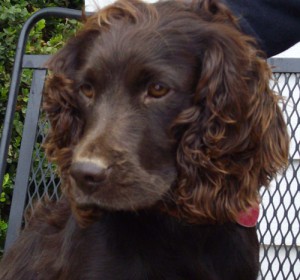 Lemuel Whitaker "Whit" Boykin, a planter and sportsman from the Boykin community near Camden, tested many dogs to answer these needs. With luck and selective breeding, the multipurpose retriever was being bred to type by the 1920s. The precursor of the breed was reportedly a stray spaniel-type dog that befriended Spartanburg banker Alexander L. White around 1905.
After the spunky dog showed an aptitude for retrieving, White sent the dog, called "Dumpy," to his friend and hunting partner Whit Boykin. In Boykin's hands this little stray developed into a superb turkey dog and waterfowl retriever. The popularity of the breed grew steadily, and the Boykin's ability in the field and amiable nature brought the dog praise in all forms. The Boykin Spaniel Society was founded, with headquarters in Camden, in 1977 and counted 2,544 human members by 2000. In that same year the official Boykin spaniel registry, begun in 1979, listed 16,285 Boykins in 49 states and many foreign countries.
On March 26, 1985, Gov. Richard Riley signed into law an act making the Boykin spaniel the official South Carolina state dog.
– Excerpted from the entry by Mike Creel. To read more about this or 2,000 other entries about South Carolina, check out The South Carolina Encyclopedia by USC Press. (Information used by permission.)
OUR UNDERWRITERS
Charleston Currents is an underwriter-supported weekly online journal of good news about the Charleston area and Lowcountry of South Carolina.
To learn more about how your organization or business can benefit, click here to contact us. Or give us a holler on the phone at: 843.670.3996.
OUR TEAM
Charleston Currents offers insightful community comment and good news on events each week. It cuts through the information clutter to offer the best of what's happening locally.
Mailing address: O. Box. 22261 | Charleston, SC 29413
Phone:  843.670.3996
Charleston Currents is provided to you twice a week by:
SUBSCRIBE FOR FREE
Subscriptions to Charleston Currents are free.
Unsubscribe.  We don't want to lose you as a reader of Charleston Currents, but if you must depart, please click here.
© 2008-2015, Statehouse Report, LLC. All rights reserved. Charleston Currents is published every Monday by Statehouse Report LLC, PO Box 22261, Charleston, SC 29413.