NEAT. What a cool photo taken by contributing photographer Michael Kaynard as he was walking in a local swamp. This close-up shows the difference between a professional (Michael) and an amateur (your editor via an iPhone) from last week. The detail here is amazing. More: KaynardPhotography.com
CHARLESTON CURRENTS  | June 15, 2015 | Number 7.32
IN THIS ISSUE
PHOTO:  Cool dragonfly
FOCUS: Lots to do around here on July 4
BRACK: Wild, blue yonder
IN THE SPOTLIGHT:  Charleston Green Commercial
GOOD NEWS: Council to consider library locations
FEEDBACK: Send us a letter
CALENDAR: Yappy Hour returns, skatepark meeting, Juneteenth
REVIEW:  The Queen of Tearling
MYSTERY:  Interesting perspective
S.C. ENCYCLOPEDIA: Ever wonder why it's called Ashley Phosphate Road?
TODAY'S FOCUS
Lots to do in area on July 4
Staff reports | Looking for what to do on July 4? The Lowcountry, with one of the nation's longest and strongest links to American history, offers everything from fireworks viewing and partying to a special history fair at Magnolia Plantation and Gardens.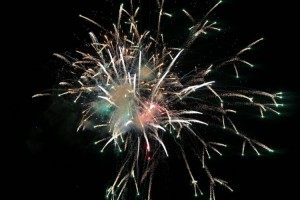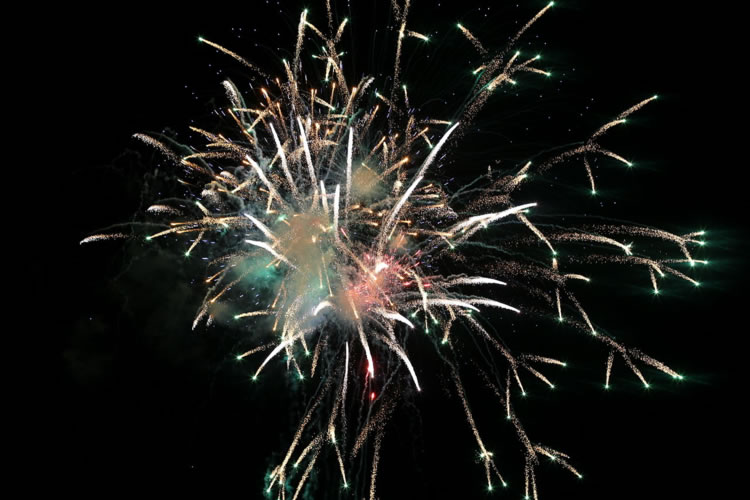 The history fair, which is free with regular admission from 10 a.m. to 3 p.m. on July 4, will showcase 24 historic organizations and institutions, including Fort Moultrie, site of the nation's first victory of the Revolutionary War. Learn more.
Lots of people also spend part of Independence Day wandering the beaches and streets of coastal communities — Isle of Palms, Sullivan's Island and Folly Beach — to watch fireworks. Others attend one of the many planned events in North Charleston, Mount Pleasant, Kiawah and Charleston. Here's a sampling of stuff to do over the Fourth:
Uncle Sam Jam, 7 p.m. to 11 p.m., Mount Pleasant Pier, Mount Pleasant. For just $10, you can dance to live classic oldies and beach music performed by Permanent Vacation. Beverages are available for purchase. Tickets are limited; age 15 and under require a chaperone. More.
Patriots Point 4th of July Blast: 6 p.m. July 4, Yorktown Flight Deck, Patriots Point, Mount Pleasant. Those who want to watch the fireworks from the flight deck of the USS Yorktown can purchase two types of tickets — $35 tickets, which allow you to buy food and drinks on board, or $100 VIP tickets which come with lots included, such as a special area to view fireworks on the ship's bow and catered food and drinks. More.
Fourth of July Festival, 3 p.m. to 9:45 p.m., July 4, Riverfront Park, North Charleston. The city says it offers the area's largest fireworks show during the event that will feature musical guests, kids' activities, food trucks, craft vendors and more. Free admission. More.
Sea Stars and Stripes: 7 p.m. to 10 p.m., July 4, S.C. Aquarium, 100 Aquarium Wharf, Charleston. You can watch the fireworks, eat catered food, drink Holy City beer and mingle with the fish inside the aquarium during this holiday event that has a front porch to the harbor fireworks. $60 for adults, $30 for children, with discounts for members. More.
Celebrate The Red, White & Blue: 5:30 p.m. to 9 p.m., July 4, The Sanctuary, Kiawah Island. Food and classic drinks will be served on the Terrace Lawn as kids participate in fun activities. Fireworks on the beach will be held at 9:30 p.m. Cost: $48 for adults; $24 for kids. Reservations required. More: 843.768.6253.
Middleton Place history, events: All day, July 4-5, Middleton Place, west of the Ashley, Charleston. You can listen to a reading of the Declaration of Independence at 3 p.m. each day on the grounds of the home of a signer of the document. There are lots of other activities during the weekend that come for free with regular admission ($25 for adults; free during the holiday for kids). More.
Blues and BBQ Harbor Cruise: 8 p.m. to 10 p.m., July 4, Charleston harbor. You can get a water view of the fireworks aboard the Carolina Belle. Enjoy food from Home Team BBQ and live blues form Shrimp City Slip. Cost: $52.95 per person.   Cash bar. More.
Craft Brews Cruise: 8:30 p.m. to 10:30 p.m., July 4, Charleston harbor. Similar to above, but on the Carolina Queen with $4 craft beers. Cost $30 per person. More.
Sunset sail on the Pride: 7 p.m. to 9 p.m., on the Schooner Pride, Charleston. Beer and wine are available for purchase on this sunset sail. $55 per person. More.
Sizzling Southern Celebration: 6 p.m., July 4, Circa 1886 restaurant, 149 Wentworth St., Charleston. The restaurant will offer music, lawn games, hors d'oeuvres and a cash bar before moving inside at 7 p.m. for a three-course dinner. Guests for this ninth annual event will head upstairs to the cupola to watch the fireworks. Cost: $75 per person. Reservations required. More.
COMMENTARY
Boeing's wild, blue yonder
By Andy Brack | This is just way too cool to not share with you:
Figured you would like the video, viewed about 7 million times, better than the column I was going to republish on budget reform. But if you really want to read about why South Carolina's budget needs to be fixed, here's an excerpt and link:
From Statehouse Report, 6/12: "State governments suffer from a disease similar to traditional Wall Street investment: a focus on the near term. South Carolina, despite its AAA credit rating, isn't any different in this regard. Politicians, by their very nature, focus on the short term. They have to, in one sense, because they face voters every two or four years. So to get reelected, they either have to do something quickly — in the short term — or do little, which perpetuates a broken structure.
"What's needed, according to a new report from former Federal Reserve Chairman Paul Volcker's, is more of the kind of long-term approach favored by investors like Warren Buffett. If state governments really look at the long term, they'll get off of the budgetary hamster wheel of moving from one shortfall to the next crisis."
IN THE SPOTLIGHT
Charleston Green Commercial
Charleston Green Commercial is a full-service commercial property management company that pays attention to detail, provides exceptional personal service and is committed to adding value to buildings. Offering professional property management, consulting and other services, the company strives to improve clie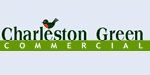 nts' bottom lines with superior service, accessibility, reliability and a wealth of knowledge of the Charleston real estate market. By blending use of proven contractors and contacts with environmentally-conscious practices, the company helps clients stay on the leading edge of commercial real estate practices. More.
GOOD NEWS
Council to vote on library locations Tuesday
Charleston County Council is expected to vote Tuesday evening on locations for new libraries for James Island and West Ashley. (Agenda)
The location for the latter may be near West Ashley High School, although the Charleston County Library Board of Trustees recommended two nearby locations.
The James Island, location, is controversial. The recommended location, near the current library on Camp Road, would require six acres of land owned by the James Island Public Service District to be sold at appraised value — about $555,000. But the district's commissioners haven't yet authorized a sale, wanting as much as $5 million for the land (although it recently passed a motion to sell it for $1 million. That's still a non-starter for the county, which says it can only buy land at appraised value.)
The second recommended location is on Folly Road near Camp Road. It calls for conversion of at least 20,000 square feet of space in an old Bi-Lo grocery store that has been gutted. Like the other property, it is centrally located and would serve an area dense with people.
Council, however, in its finance committee on June 2, chose to select property at the south end of the island on South Grimball Road near James Island Elementary School. Some neighbors desperately want it there; others do not. The population density of the location, far from the center of the island, is about half as much as the other two locations.
Two polls show a strong preference for a central location. An online poll of 302 people by activist Carol Tempel showed 92.4 percent of people preferred a central location (with the overwhelming number at the old Bi-Lo, in part because of the way the questionnaire was worded.) Only 6.1 percent preferred the Grimball Road property.
A poll by the James Island Messenger asked whether the community should create a "vibrant city center" that included a town hall and library, or whether it should work independently to choose separate locations for island projects. Some 90 percent of almost 200 respondents wanted the collaborative projects near the city center.
In other news:
Croghan's wins Gibbes' award. Hats off to Croghan's Jewel Box for winning the 2015 James S. Gibbes Philanthropy Award for longtime support of the Gibbes Museum of Art. "Croghan's philanthropy and support of the Gibbes has spanned generations and is alive and strong today," said Executive Director Angela Mack.
Lysaght elected. Joe Lysaght, deputy director of Charleston County Veterans Affairs, was sworn in May 30 as commander of the American Legion Department of South Carolina, the organization's top state office. Lysaght is a veteran of the U.s. Air Force and the S.C. State Guard who retired as a lieutenant colonel.
"My job at Charleston County is to do everything we can for veterans and we have never turned one away," Lysaght said in a press release. "I fully expect to continue that mission with the American Legion with the goal of increasing our membership to 25,000 across South Carolina."
Google's milestone. A Google computer science education effort that started in the Lowcountry has spread to 50,000 students around the globe. Google's CS First Curriculum, started in S.C. as a pilot program in 2013, uses video games, music, dancing and fashion to introduce students to coding basics and programming. More.
New home energy savings program. The Sustainability Institute, SCE&G and Boeing today announced a new pilot weatherization program, the Home Energy Savings Program, aimed at helping low to moderate income and fixed income customers in the Charleston area. The new program, which is also receiving support from Social Venture Partners and AmeriCorps, will provide participants with personalized energy savings, energy improvement, and energy education for their homes and will seek to weatherize a total of 80 homes in two years.
FEEDBACK
Send us a letter
Rant.  Rave.  Tell us what you really think.  If you have an opinion on something we've offered or on a subject related to the Lowcountry, please send your letters of 150 words or less to: editor@charlestoncurrents.com. Our feedback policy.
CALENDAR
Yappy Hour, skatepark meeting, Juneteenth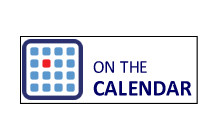 (NEW) Yappy Hour returns: 4 p.m. to 8 p.m., June 18, James Island County Park. You and your dogs can enjoy live music and beverages for sale in the off-leash dog park. During this event, the Bluestone Ramblers will perform. Free with park admission. Other Yappy Hours will occur monthly through October. More: 843.795/4386/
(NEW) Skatepark meeting: 5:30 p.m., June 18, Edisto Hall, James Island County Park, 871 Riverland Drive, James Island. The Charleston County Park and Recreation Commission will reveal a master plan for a skatepark and have a question-and-answer session. Questions must be submitted in advance. More.
Juneteenth. 2 p.m. to 5 p.m., June 20, Jenkins Institute, 3923 Azalea Drive, North Charleston. You can celebrate Freedom Day during an annual celebration that commemorates the day that the last enslaved Africans in the United States finally learned of their freedom. There will be drumming, dancing, face-painting, games and lots of food to eat. More: CharlestonGood.com.
Book sale: June 19 to 21, Main Library, 68 Calhoun St., Charleston. The Charleston Friends of the Library will present its second annual book sale of the year with great bargains, good books and a chance to support your library system. More info.
Shaking a leg. The Folly Beach Pier is set to have more Moonlight Mixers throughout the summer starting at 7 p.m. A DJ will spin great old tunes to keep your feet moving. Other dates are June 19, July 24, Aug. 21 and Sept. 18. In Mount Pleasant, the Shaggin' on the Cooper series will be held June 13, July 18, Aug. 15 and Sept. 12. Click here for more.
(NEW) Citizenship ceremony: 10 a.m., June 26, Middleton Plantation, 4300 Ashley River Road, Charleston. The U.S. Customs and Immigration Service will commemorate the nation's birthday by naturalizing 70 new citizens at the site, home of a signer of the Declaration of Independence. More info: 843.556.6020.
Fishing tournaments. The county's monthly fishing tournaments kickoff in May with contests at the Mount Pleasant and Folly Beach piers. Both cast-off tournaments feature several awards and prizes for anglers from 3 years old to seniors. Tournaments in Mount Pleasant are slated for June 27, Sept. 5 and Oct. 3. Tournaments are to be held on Folly Beach Pier on June 20, July 18 and Aug. 15. More info.
(NEW) Carolina Day: June 27, around Charleston. There are several events that commemorate the first major victory of the Revolutionary War (the Battle of Sullivan's Island, June 28, 1776) throughout the Charleston area. To learn more about a 10 a.m. church service, parade and wreath-laying ceremony by the S.C. Historical Society, click here.
Lots of July 4 events. Click here to see our story about lots of stuff to do in the area on July 4.
Natural history exhibit: Through Aug. 10, 2015. "From Land to Sea: 35 Million Years of Whale Evolution" will be featured in The Charleston Museum's lobby gallery with displays of whale fossils from millions of years ago. There's limited availability for an overview by Natural History Curator Matthew Gibson on opening night. Learn more. 
Bird walks: 8:30 a.m. to noon, every Wednesday and Saturday. This is the time of year that a great variety of migrating birds fly through the Lowcountry so what better time to take part in one of the regular early morning bird walks at Caw Caw Interpretive Center in Ravenel. Pre-registration is suggested. Cost is $5. Walks also are conducted on James Island and Folly Beach. Learn more online.
If you have an event to list on our calendar, please send it to editor@charlestoncurrents.com for consideration.  The calendar is updated weekly on Mondays.
REVIEW
The Queen of the Tearling

A novel by Erika Johansen
Magic, adventure and mystery combine in this captivating tale about a young princess who must reclaim her dead mother's throne, learn to be a ruler and defeat the Red Queen, a powerful and malevolent sorceress determined to destroy her.

On her nineteenth birthday, Princess Kelsea Raleigh Glynn, raised in exile, sets out on a dangerous journey back to the castle of her birth to ascend her rightful throne. Plain and thoughtful, Kelsea is a girl who loves books and learning. Though she is inexperienced and relatively sheltered, Kelsea is not defenseless, thanks to the accompaniment of the Queen's guard and the powerful magic contained in the Tearling sapphire she wears around her neck. Kelsea needs all the help she can get to navigate kingdom politics and survive efforts by enemies who will use every weapon possible to prevent her from wearing the crown.
This book was a fun and well-paced read. Kelsea is a likeable character whose combination of insecurity and integrity in the face of huge challenges is refreshing when compared to some other tales of pretty princesses seeking romance or a palace lifestyle. The Queen of the Tearling is the first book in a trilogy, and the second book, The Invasion of the Tearling, was released June 9.
— Maggie Mohr, Main Library, Charleston, S.C.

Find this and similar titles from Charleston County Public Library. This item available as a book. To learn more or place a hold, visit www.ccpl.org or call 843-805-6930.
MYSTERY PHOTO
Where's this construction?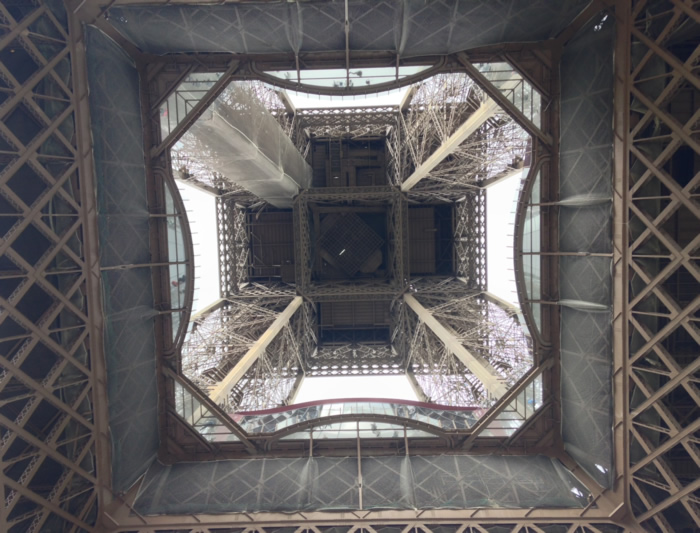 It appears to be steel, and in some intricate pattern. Now tell us where you think this piece of construction is located, and its significance. Send your entries to editor@charlestoncurrents.com and be sure to include where you live.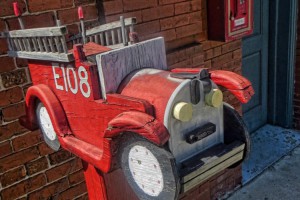 Congratulations off to the always steady Chris Brooks of Mount Pleasant who was the only person to correctly guess the location of Chuck Boyd's photo of a fire truck mailbox: the Huger Street fire station in downtown Charleston.
S.C. ENCYCLOPEDIA
Ever wonder why it's called Ashley PHOSPHATE Road?
S.C. Encyclopedia | The South Carolina phosphate mining industry began after the Civil War and dominated world production in the 1880s. Mining began in late 1867 on plantations near Charleston after the gentlemen-scientists Francis S. Holmes and St. Julien Ravenel and the chemists N. A. Pratt and C. U. Shepard discovered that local "stinking stones" contained unusually high amounts of bone phosphate of lime (BPL). Agricultural chemists had recently discovered that high-BPL phosphate rock was ideal for modern fertilizers, and South Carolina had the largest supply in the Southeast. Holmes and Pratt established the Charleston Mining and Manufacturing Company (CMMC) and quickly bought mining rights to several Ashley River plantations. Although CMMC would remain the largest land-mining company, many local firms competed. Entrepreneurs such as C. C. Pinckney, Jr., C. H. Drayton, and Williams Middleton mined phosphate from their own plantations.
In 1870 the legislature began granting river-mining rights to companies that each paid a royalty of one dollar per ton. Many of the early companies proved unprofitable, including a firm founded by the Reconstruction-era politicians Timothy Hurley and Franklin J. Moses, Jr., and the black leaders Robert B. Elliott, Alonzo J. Ransier, and Robert Smalls. As other companies joined the industry, mining spread to the Ashley, Stono, Edisto, Coosaw, Morgan, and Broad Rivers. By the mid-1870s the Coosaw Mining Company emerged as the dominant river miner. Controlled by the Adger family of Charleston, Coosaw mined the state's best territory and shipped its rock to Europe, where "Carolina river rock" enjoyed an excellent reputation.
Most miners were young black males in their twenties or thirties. Dissatisfied with the work habits of the former slaves, mine owners imported Italians and Germans and tried convict labor but were unsuccessful in displacing the freedmen's labor monopoly. Freed people in Charleston, Colleton, and Beaufort Counties incorporated mining into a two-day system that included sharecropping, farming their own land, hunting, fishing, and odd jobs. By 1880 more than sixteen hundred men mined the land, which paid well (about $1.75 per day) but was grueling work. Ankle-deep in mud and under the hot sun, freedmen with shovels and picks excavated several feet of overburden before reaching the twelve-inch phosphate layer. Miners pushed the rock in trams toward the river, where others dried the rock in the sun or on burning timber before shipping it to Charleston or beyond. Only in the 1890s would steam shovels and locomotives ease burdens. Although river-mining freedmen initially dove for, or collected, rocks at low tide, most worked on floating dredges or river flats. At least 1,000 miners dredged the rivers in the early 1880s. By 1892 the number of land and river miners had reached 5,242.
Phosphate mining helped to jump-start, and remained an integral part of, the Lowcountry fertilizer industry. Ravenel and others established the Wando Fertilizer Company in 1867, while Pratt and Christopher G. Memminger began what became the Etiwan Phosphate Company a year later. CMMC supplied Etiwan with rock, while Wando and Boston-based Pacific Guano Company mined rock and manufactured fertilizers. During the 1870s phosphate-driven fertilizer mills crowded out farmers on the Charleston Neck, and fertilizer production increased rapidly. Hundreds of men were employed in Beaufort and Charleston, and many new firms emerged as demand for fertilizer soared among southern farmers in the 1880s. By the 1890s Charleston had displaced Baltimore as the nation's largest fertilizer-producing city. From 1869 to the 1940s South Carolina was one of the top five fertilizer-producing states in the nation.
South Carolina's phosphate industry was the world leader until the 1890s, when bad politics, bad luck, and bad weather brought on a rapid decline. Although the river industry contributed over $2,805,000 to the treasury between 1870 and 1892, Governor Benjamin Tillman—no friend of the Charleston elite—sought greater income from, and control over, the state's largest producer, the Coosaw Mining Company. The ensuing "war" reached the U.S. Supreme Court and caused Coosaw to suspend mining from 1891 to 1892. While Coosaw was in court, Florida's higher-BPL river and land rock gained a foothold in the international phosphate market. The 1893 hurricane crippled South Carolina's river-mining industry, and Florida displaced the Palmetto State as the nation's top producer the following year.
The three blows sent South Carolina's phosphate industry into a steep decline, with its national market share falling from ninety-five percent in 1889 to twenty-two percent in 1900 and seven percent in 1910. River mining ended in 1909, followed by land mining in 1925. While the economic impact of the industry diminished, its environmental legacy was still felt. A farmer's 1881 lawsuit concerning Etiwan's sulfuric acid fumes foreshadowed the phosphate fertilizer industry's "legacy of contamination." At the dawning of the twenty-first century, officials of the federal Environmental Protection Agency (EPA) described the Charleston Neck as "one of the most concentrated areas of contamination in the nation," and former fertilizer mill locations emerged as EPA Superfund candidates.
– Excerpted from the entry by Shepherd W. McKinley. To read more about this or 2,000 other entries about South Carolina, check out The South Carolina Encyclopedia by USC Press. (Information used by permission.)
OUR UNDERWRITERS
Charleston Currents is an underwriter-supported weekly online journal of good news about the Charleston area and Lowcountry of South Carolina.
To learn more about how your organization or business can benefit, click here to contact us. Or give us a holler on the phone at: 843.670.3996.
ABOUT US
Charleston Currents offers insightful community comment and good news on events each week. It cuts through the information clutter to offer the best of what's happening locally.
Mailing address: O. Box. 22261 | Charleston, SC 29413
Phone: 843.670.3996
Charleston Currents is provided to you twice a week by:
SUBSCRIBE FOR FREE
Subscriptions to Charleston Currents are free.
Unsubscribe.  We don't want to lose you as a reader of Charleston Currents, but if you must depart, please click here.
© 2008-2015, Statehouse Report, LLC. All rights reserved. Charleston Currents is published every Monday by Statehouse Report LLC, PO Box 22261, Charleston, SC 29413.