Charleston Currents  |  June 29, 2015  |  Number 7.34
This grand 600-year-old oak is located at McLeod Plantation Historic Site, open since April and operated by the Charleston County Parks and Recreation Commission. The new 36-acre park, located near the Wappoo Cut bridge on James Island, is an important Gullah/Geechee heritage site that has been preserved. You can tour the plantation and compare the family home with those built for enslaved families. There's lots to learn. More information can be found here.  (Photo from CCPRC.)
IN THIS ISSUE
PHOTO:  McLeod Oak
FOCUS: Art helps the community heal
DONATE: How to give to promote healing
BRACK: Confluence of factors led to momentum on flag

IN THE SPOTLIGHT:  Charleston RiverDogs
GOOD NEWS: Planning underway for Lowcountry Blue Trail
FEEDBACK:  Furl the flag
CALENDAR:  Park meeting, flag film, July 4 fun
REVIEW:  The Painter
S.C. ENCYCLOPEDIA: Gov. David Beasley
TODAY'S FOCUS
Art helps the community heal
Staff reports
JUNE 29, 2015  |  The Gibbes Museum last week highlighted a way to use art to promote community healing following the tragic June 18 church shooting that left nine dead.
"Throughout history, people have looked to the arts for inspiration and healing during times of deep sadness," an email said. "Members of the local art community are responding to the tragedy through their creativity, and the staff and board members of the Gibbes Museum have been profoundly touched by theses meaningful photographs, videos, drawings and illustrations that have been shared with us.
"We believe in the healing powers of art and are working with local artists and art organizations to create a community-wide art project to help with the healing process."
The museum then shared four artworks that illustrated how art can help to heal:
In the days ahead, look for more art projects that provide inspirational messages. The Gibbes Museum is partnering with the Halsey Institute of Contemporary Art, and Redux Studios to present a community-wide art healing project led by local artists Laura De La Maza and Dianne Tennyson. More information is forthcoming.
DONATE
How to give to remember the Emanuel 9
Staff reports  |  More than a million dollars have been raised through two official funds set up by the city of Charleston to take donations following the June 17 shooting at Emanuel AME Church that left nine dead.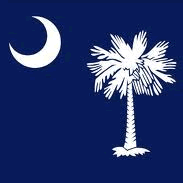 As of 9 a.m. today (Monday), contributions of $926,389 went to the Mother Emanuel Fund, and $147,429 to the Lowcountry Ministries Pinckney Fund.
The Mother Emanuel Hope Fund will provide direct financial support for the funeral and burial expenses of the nine victims of the tragedy. Any money left after the expenses are paid will be donated to the church to use in ways determined by its governance board. Donations to the HOPE Fund are not tax-deductible, according to sources.
To donate by check, send your contribution to Mother Emanuel Hope Fund, City of Charleston, P.O. Box 304, Charleston, SC 29402. Or you can stop by any Wells Fargo bank nationwide to donate. Finally, you can donate by going online here: www.Bidr.co/prayforcharleston.
The Lowcountry Ministries Pinckney Fund is an initiative by the city and Palmetto Project to fund community initiatives in areas in which one of the victims, state Sen. Clementa Pinckney, who also was pastor at Emanuel AME Church. Donations to this fund are tax-deductible. This fund is to be guided by an advisory board of Pinckney's colleagues, friends and family along with representatives from congregations he served including Emanuel AME Church.  The Palmetto Project will provide professional oversight and management of the fund.
To donate by check, send your contribution to Lowcountry Ministries Pinckney Fund, Palmetto Project, 6296 Rivers Avenue, #100, North Charleston, SC 29406. Or you can donate online at www.PalmettoProject.org.
Big gifts to the funds
Other key gifts have been made by local, state and national businesses to remember the victims. A selected list:
SCE&G: $100,000 to Emanuel AME Church and a dollar-for-dollar match to employee contributions to promote healing and help the church.
Wells Fargo: $100,000 to the Lowcountry Ministries – Pinckney Fund.
Volvo Cars of North America: $100,000 to Hope Fund.
Benefitfocus: $100,000 to Hope fund.
Google: $375,000 to three funds, including $125,000 to the Avery Research Center for a social justice initiative, $175,000 to the International African-American museum and the rest to a unity fund (outlined below).
Lowcountry Unity Fund, set up by the Coastal Community Foundation to promote long term solutions for issues like racism and economic inequality. South State Bank pledged $50,000 to this fund and Google added $75,000. The bank also contributed $50,000 to the Hope fund.
Palmetto Moon, pledged $35,000 to Mother Emanuel Hope Fund through sale of 3,500 Charleston Strong T-shirts (www.PalmettoMoonOnline.com). The shirts feature the image created by local graphic designer Gil Shuler of the palmetto tree with nine doves ascending. The doves represent the people who were killed in the tragedy.
 "We are overwhelmed by the generosity of the South Carolina community. Our phones have not stopped ringing. Every single person has come into our store with the desire to help the community. It makes me proud to work at Palmetto Moon and live in this city," said Jamie Dement, Online & Media Coordinator.
Daimler Vans Manufacturing: $25,000 to the Pinckney Fund.
Daniel Island Community Fund: Pledging a dollar-for-dollar match of up to $50,000 donated by island residents and others toward the Hope fund.
Zucker Family and The Intertech Group: $75,000 endowed scholarship to be called the Mother Emanuel AME Scholarship Endowment.
COMMENTARY
Confluence of factors driving momentum to take down flag
By Andy Brack, editor and publisher
JUNE 29, 2015 | The S.C. General Assembly put the Confederate battle flag in a place of prominence on the Statehouse grounds. Now after nine deaths in the horrendous Charleston church shooting, the legislature must take it down.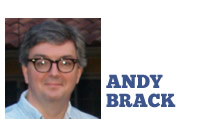 Imagine the feelings of thousands who had to pass the flag Wednesday in Columbia to pay their last respects to state Sen. Clementa Pinckney, the slain Jasper County Democrat and pastor of the historically black church
It's time to take it down, as Gov. Nikki Haley said earlier in the week. But a governor can't take it down. The legislature, however, can. In early July when it debates budget vetoes, it must take swift action to remove the symbol that increasingly has become a divisive icon of hate.
The battle flag apparently first got put on the Statehouse dome in 1961 as part of a centennial to commemorate the Civil War, according to a 1999 story in Point. The flag kept flying until passage of a legislative resolution the following year.   Such resolutions apply only to the legislative branch, which controls what happens in the Statehouse buildings and grounds. Despite attempts at revisionist history by some conservative columnists, then-Gov. Fritz Hollings did not raise the flag because governors do not have approval or veto authority over legislative resolutions.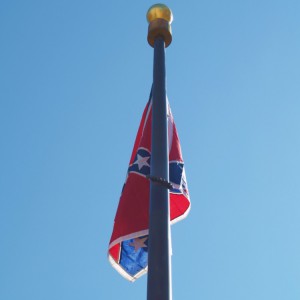 The move to fly the battle flag prominently was pushed by Aiken Rep. John A. May, a legislator so enamored by Confederate heritage that he reportedly wore a Confederate uniform around the Statehouse. As time passed, the flag became more controversial. Although there were several attempts in the 1990s to remove it, including a march on Columbia from the Lowcountry led by Charleston Mayor Joe Riley, a compromise in 2000 put the flag in its current location.
Fast forward to today. In the time since the tragic, senseless shooting at Emanuel AME Church in Charleston, momentum surged to remove this Civil War flag that represents Southern heritage to some, but something far worse to others.
Over the weekend, pressure increased. Haley could no longer ignore the flag, despite bypassing the issue through the years by saying CEOs interested in the state never brought up the flag. (The state, of course, obviously didn't inquire. )
So how did this public reversal happen so quickly? Consider these pressure points:
Unified voices. The governor attended three large gatherings over four days with hundreds of people united in their outrage and pain over the shootings.   Such emotional experiences had to shatter any notions that she could continue to overlook the flag issue.
Political power. It surely was no coincidence that the chairman of the Republican National Committee was part of the bipartisan Monday news conference during which Haley announced she thought the flag should come down. Party leaders surely don't want 2016 presidential and other candidates constantly asked for their position on the flag. So they looked to Haley to get rid of the political problem for them — with the carrot of future political roles to speed change.
Business demands. South Carolina has worked hard to attract global companies — Michelin, BMW, Boeing and, now, Volvo — that want to do business, not stain their reputations with a political issue as divisive as the Confederate flag. Calls by the business leadership certainly had an impact on shifting state leaders' position on the flag.
Religious reactions. Because the shooting occurred in a church, a place of sanctuary, black and white people of faith united in reactions of shock, horror and anger about the murders. And then when the victims' families publicly forgave the shooter during a bond hearing last week, more momentum built for change.
South Carolina has been tested over the last 11 weeks, first with the shooting of an unarmed black man by a white cop in North Charleston, and then with the Charleston slaughter. But unlike other places in America that erupted in violence after their challenges, South Carolinians united. It helped that a suspect was caught quickly. But this confluence of pressures, perhaps fueled by different motives, generated a tidal wave for something big to be done.
It's pretty clear South Carolina has turned a big corner. As a state, we've still got a lot of healing and talking to do. But now, the legislature needs to catch up and finish the job.
Andy Brack is editor and publisher of Charleston Currents and Statehouse Report. You can reach him at: mailto:editor@charlestoncurrents.com
IN THE SPOTLIGHT
Charleston RiverDogs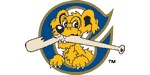 The public spiritedness of our sponsors allows us to bring Charleston Currents to you at no cost to readers.  Today's featured underwriter is the Lowcountry's leader in sports entertainment, Charleston RiverDogs baseball. The RiverDogs develop the next major league stars for the 26-time World Champion New York Yankees at one of the finest ballparks in Minor League Baseball — Joseph P. Riley, Jr. Park. Three short words sum up the every day approach taken by the Charleston RiverDogs front office. The brainchild of club President Mike Veeck, the nine-letter phrase "Fun Is Good" is meant to be a guideline and daily reminder of how employees should approach their jobs and in turn capture the imagination of the fans to turn them into repeat customers.
Scheduling note:  The RiverDogs will kick off the second half of the season at 6:35 p.m. July 4 with the first of nine straight games — four with the Rome Braves followed by a rare five-game series with the Kannapolis Intimidators.
Call the RiverDogs today at (843) 723-7241 or visit online at: www.RiverDogs.com.
GOOD NEWS
Planning underway for Lowcountry Blue Trail project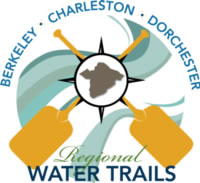 The Berkeley-Charleston-Dorchester Council of Governments (BCDCOG) was awarded a grant to partner with the Department of Interior's National Park Service to lead the formation of a BCD Regional Blueways Coalition. This coalition of stakeholders and citizens will develop a plan to attract a variety of users to the regional waterways/blueways and related outdoor recreational opportunities. This project was supplemented by a grant from the S.C. Sea Grant Consortium to the College of Charleston for assistance with mapping, data collection and public input.
Though there are currently a variety of recreational opportunities available on parts of the region's major waterways, little has been done to inventory and market a regional blueways system that takes advantage of the connectivity of the rivers. In an effort to gain a better understanding of the community's knowledge and opinions concerning our local blueways, and greenways, as well as raise public awareness of the Blue Trail Project, five public meetings have been scheduled for July. Three are in Charleston County:
James Island: 6 p.m., July 9, Edisto Hall, James Island County Park, 871 Riverland Drive.
North Charleston: 5:30 p.m., July 14, Montague Room, North Charleston City Hall, 2500 City Hall Lane.
Awendaw: 5 p.m., July 15, Awendaw Town Hall, 6971 Doar Road.
In other good news:
Harbor deepening project moves forward. The Charleston Metro Chamber of Commerce and World Trade Center Charleston applauded a decision last week by the U.S. Army Corps of Engineers' Civil Works Review Board to approve the final integrated feasibility study report and environmental impact statement for deepening Charleston harbor to 52 feet.
"This is a great next step in keeping the deepening project on track so that Charleston's Harbor is ready to welcome the increased traffic the East Coast will experience following the opening of the Panama Canal expansion", said Bryan Derreberry, the Chamber's president and CEO. "Our port system is tied to one of every 11 jobs statewide. It is the key reason for our tremendous economic growth since recruiting BMW in the early 1990s and most recently in Volvo's decision to locate their facility in our region. Deepening Charleston's Harbor to 52 feet helps to position our region and state to remain globally competitive for many years to come."
Bustraan named administrator. Charleston County Council last week voted to make interim county administrator become the county's new administrator. Bustraan has worked for the county for 28 years, since 2007 as chief deputy county administrator of finance. He is a native of upstate New York and received a master's degree in public administration from George Washington University and a bachelor's degree from Lafayette College.
FEEDBACK
Time to furl the flag
To the editor: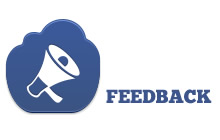 Excellent piece (above) on the confluence of events that helped South Carolinians — and hopefully a lot more people who treated old South enthusiasts like their dotty Uncle Fred but let them get away with their delusions by ignoring them — to begin folding the flag.
And nice to see one more Brack name in journalism (Elliott and I go back to the dinosaur era).
– John Futch, Phnom Penh, Cambodia
Send us a letter. Tell us what you really think.  If you have an opinion on something we've offered or on a subject related to the Lowcountry, please send your letters of 150 words or less to: editor@charlestoncurrents.com.
CALENDAR
 June 29+:  Park meeting, flag film, July 4 fun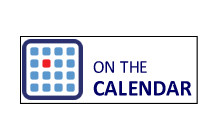 (NEW) Park input sought: 5:30 p.m., June 30, Military Magnet Academy, 2950 Carner Avenue, North Charleston, S.C. The Charleston County Park and Recreation Commission is looking for your input at a public workshop on the future part to be located at the former Baker Hospital site along the Ashley River. More:  www.CharlestonCountyParks.com
(NEW) Compromised: 7 p.m., July 2, Terrace Theatre, 1956D Maybank Highway, James Island. Citadel graduate and Columbia native Tom Hall's film about the state's investment in the Confederate flag and how its use has morphed will be shown at this single screening. Hall will be available for questions after the show. Cost: $10. More.
Lots of July 4 events. Click here to see our story about lots of stuff to do in the area on July 4.
(NEW LOCATION) Folly fireworks: 9:30 p.m., Saturday, July 4. The community's Fourth of July Fireworks has been moved to Folly Beach County Park at the west end of Folly Beach. More: VisitFolly.com
(NEW) Patti Callahan Henry: Noon, July 6, Halls Chophouse, 434 King Street, Charleston. Blue Bicycle Book's Charleston Author Series will host New York Times bestselling author Patti Callahan Henry at a $30 three-course lunch and hear her talk about her latest novel, The Idea of Love. More. BlueBicycleBooks.com
Fishing tournaments. The county's monthly fishing tournaments kicked off in May with contests at the Mount Pleasant and Folly Beach piers. Both cast-off tournaments feature several awards and prizes for anglers from 3 years old to seniors. Tournaments in Mount Pleasant are slated for Sept. 5 and Oct. 3. Tournaments are to be held on Folly Beach Pier on July 18 and Aug. 15. More info.
(NEW) Book sale: July 23-25, John's island Regional Library, 3531 Maybank Highway, John's Island. Prices start at 50 cents for fiction, non-fiction, children's books and more with proceeds to benefit the Charleston County Public Library. Three-day event plus special member event. More.
Shaking a leg. The Folly Beach Pier is set to have more Moonlight Mixers throughout the summer starting at 7 p.m. A DJ will spin great old tunes to keep your feet moving. Dates are July 24, Aug. 21 and Sept. 18. In Mount Pleasant, the Shaggin' on the Cooper series will be held July 18, Aug. 15 and Sept. 12. Click here for more.
Natural history exhibit: Through Aug. 10, 2015. "From Land to Sea: 35 Million Years of Whale Evolution" will be featured in The Charleston Museum's lobby gallery with displays of whale fossils from millions of years ago. There's limited availability for an overview by Natural History Curator Matthew Gibson on opening night. Learn more. 
Bird walks: 8:30 a.m. to noon, every Wednesday and Saturday. This is the time of year that a great variety of migrating birds fly through the Lowcountry so what better time to take part in one of the regular early morning bird walks at Caw Caw Interpretive Center in Ravenel. Pre-registration is suggested. Cost is $5. Walks also are conducted on James Island and Folly Beach. Learn more online.
If you have an event to list on our calendar, please send it to editor@charlestoncurrents.com for consideration.  The calendar is updated weekly on Mondays.
REVIEW
The Painter
A novel by Peter Heller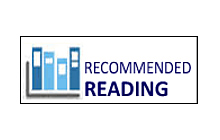 Heller's first book, The Dog Stars was a bestselling debut novel, and when he set out to write The Painter he was hoping to avoid the sophomore jinx. He has managed this, and then some. The Painter begins with a bang, literally.
Jim Stegner is in a bar and has just shot another man in the face for making lewd comments about his daughter. The man survives, but Jim does time in prison. The rest of the book takes place after he gets out and attempts to start over in a quiet valley in Colorado. Jim is a gifted painter with a growing following, but he can't seem to hide from his violent impulses and his grief ridden past. Fly fishing is the only way he has found to escape from the rages that threaten to consume him. One day as he is driving back from one of his favorite fishing spots he sees a man beating a small horse, almost to death.
Jim's reaction to this precipitates a chain of events that makes the reader wonder what the true definition of "good" is. Can a man who kills to protect the innocent be good, even if the killing is in cold blood? Can a human being ever really start again or are we too weighed down by all the previous baggage in our life? These and other questions loom large in The Painter. The author uses setting to contrast beautifully with the violent nature of Jim and readers will have a difficult time deciding if he is the hero or the villain. But maybe inside all of us is the capacity for good or evil and we can choose which one rules us. Highly recommended.

— Michael Nelson, Mount Pleasant Regional Library, Mount Pleasant, S.C.
Find this and similar titles from Charleston County Public Library. This item available as a book. To learn more or place a hold, visit www.ccpl.org or call 843-805-6930.
S.C. ENCYCLOPEDIA
Gov. David Beasley
S.C. Encyclopedia | David Muldrow Beasley was born in Lamar on February 26, 1957, the son of Richard and Jacqueline Beasley. He graduated from Lamar High School in 1975 and attended Clemson University from 1976 to 1978. He transferred to the University of South Carolina in 1979 after being elected to the S.C. House of Representatives at the age of twenty-two. He received his undergraduate degree in 1979 and his law degree from the University of South Carolina School of Law in 1983. He married Mary Wood Payne on June 18, 1988. They have three children.
Beasley served in the S.C. House of Representatives from 1979 to 1994. He was originally elected as a Democrat representing Darlington and Marlboro Counties, and his legislative focus was on education. Beasley was chair of the Joint Legislative Committee on Education, chair of the House Education and Public Works Committee, and vice chair of the Joint Legislative Committee on Children. From 1987 to 1988 he was majority leader, and in 1991 he was elected Speaker Pro Tempore.
In the fall of 1991, Beasley switched to the Republican Party because he felt that "the Democratic Party was moving so far to the left" and "that Republican philosophy and Republican policies were more in line with what is good for America over the long term." In 1994 Beasley defeated Tommy Hartnett and Arthur Ravenel to win the Republican Party's nomination for governor. He then defeated Democrat Nick Theodore in November.
In his early years as governor, Beasley was perceived as a rising star within the Republican Party and was selected as chair of the Republican Governors' Association. His conservative political philosophy emphasized that social problems could best be solved by creating wealth through the private sector. During his first three years as governor, more than $16 billion in private-sector capital investments was made in South Carolina. During the same period, property and business taxes were reduced by more than $1 billion. Beasley also supported welfare reform through a welfare-to-work program that gave tax credits to businesses that hired welfare workers. In addition he helped start the Putting Families First Foundation, which brought together churches, local chambers of commerce, and other voluntary organizations to assist welfare families in making the transition from public assistance to self-support.
In 1998 Beasley was defeated in his bid for reelection by Democrat Jim Hodges, who ran on a platform emphasizing education and the creation of a state lottery to provide additional funding for education. Analysts attributed Beasley's defeat to the get-out-the-vote efforts of the Democratic Party, financial contributions made by video poker and prolottery supporters to the Hodges campaign, and Beasley's growing identification with Christian conservatives. Beasley had angered conservative supporters during his term, however, by calling for the removal of the Confederate flag from above the State House dome. In June 1999 he moved to his farm in Society Hill and joined the Bingham Consulting Group, an international business and consulting firm. In 2003, he received the John F. Kennedy Profile in Courage Award for his stand on the Confederate flag.
– Excerpted from the entry by William V. Moore. To read more about this or 2,000 other entries about South Carolina, check out The South Carolina Encyclopedia by USC Press. (Information used by permission.)
OUR UNDERWRITERS
Charleston Currents is an underwriter-supported weekly online journal of good news about the Charleston area and Lowcountry of South Carolina.
To learn more about how your organization or business can benefit, click here to contact us. Or give us a holler on the phone at: 843.670.3996.
ABOUT US
Charleston Currents offers insightful community comment and good news on events each week. It cuts through the information clutter to offer the best of what's happening locally.
Mailing address: O. Box. 22261 | Charleston, SC 29413
Phone: 843.670.3996
Charleston Currents is provided to you twice a week by:
Editor and publisher: Andy Brack, 843.670.3996
Contributing editor, real estate: Doug Holmes
Contributing editor, money: Kyra Morris
Contributing editor, Palmetto Poem: Marjory Wentworth
SUBSCRIBE FOR FREE
Subscriptions to Charleston Currents are free.
Unsubscribe.  We don't want to lose you as a reader of Charleston Currents, but if you must depart, please click here.
© 2008-2015, Statehouse Report, LLC. All rights reserved. Charleston Currents is published every Monday by Statehouse Report LLC, PO Box 22261, Charleston, SC 29413.