Did you happen to see Pluff Mud Kid's printable monthly calendar for March?
Each month we aim to highlight a few of our favorite events for children in the Lowcountry. You can print the calendar, add some of your own ideas, and stick it on the refrigerator to remind you to plan your weekends and day trips ahead of time.
Look for our calendar each month and talk to your kids about choosing one or two events that sound appealing. Here are a few extra up-and-coming events: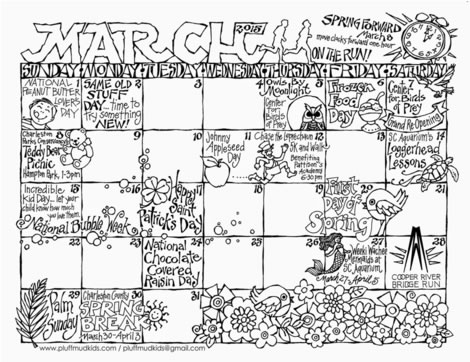 Click here for downloadable PDF
Extra, Extra! Consider these events too:
The Big Easter Egg Hunt offered by Mount Pleasant Recreation Department at Alhambra Hall this Wednesday, March 18, 2015, at 11 a.m. for children ages 6 and under. This is a free event.
Sol Surfers camps are back again soon at Folly Beach for children learning to surf. Study the schedule in this link to learn more and plan your calendar.