REFLECTION:  With as much water as we've had in recent months, there have been lots of new ideas for photos, such as this reflection of the bottom of a warping wood fence in West Ashley. Photo by Andy Brack.
IN THIS EDITION (MARCH 9, 2015 | Number 7.19)

FOCUS: Don't allow a monstrosity on Broad Street
BRACK: Two dumb ideas: Splitting the school district, offshore drilling
GOOD NEWS: 100 dozen students in Quest, big check, robust forecast
IN THE SPOTLIGHT: Charleston RiverDogs
FEEDBACK: Support public education
REVIEW: Smoke Gets in Your Eyes …
CALENDAR: IAAM meeting, Charleston Tells festival, more
PHOTO: Reflection
MYSTERY PHOTO: An overseas trip
S.C. ENCYCLOPEDIA: Malaria
FOCUS
Rose, Williams: Don't build monstrosity on Broad Street
By Margot Rose and Jay Williams Jr. | If you like "The Boulevard," the apartment-office complex on Coleman Blvd, you're probably a fan of the proposed new Sergeant Jasper complex on Broad Street!
It may not look the same, but that same developer's plans for a new Broad Street apartment-retail complex are generating the same anxiety here that "The Boulevard" did in Mount Pleasant.
"I want to see our community dotted with oak trees, not high-rise buildings," one Mount Pleasant resident said. "We're not going to solve the overdevelopment problem with more development."
Trees be damned. "The Boulevard" got built!
How did it happen?
Mount Pleasant's Town Council altered the zoning code along sections of its business district to allow for this big new development.   Here in Charleston, this same developer wants this city to change its zoning, too. The Beach Company has applied for a PUD, Planned Unit Development, which would obliterate the existing, more restrictive zoning and setback requirements.
Why does the developer want a PUD?
This area of Broad Street is now zoned "Limited Business." That zoning designation requires businesses to close by 11 p.m. It's also part of the Old City Height District that restricts building heights to 35 feet, just two or three stories. The developer doesn't want those restrictions.
And if the PUD application is approved, these and other restrictions simply vanish.
Armed with a PUD, the Beach Company will build 454 apartments some 90 feet in the air, erect a giant 750-car parking garage and, for good measure, jam in a 24-hour supermarket along Broad Street.
It's all proposed for one of the quietest sections of the peninsula. And there's not much left that's quiet in Charleston.
If you got near the packed Charleston Planning Commission meeting room last month, you heard the energized neighborhood opposition to this Sergeant Jasper PUD application. The overflow crowd was so large that the hearing was deferred until 5 p.m., Monday, March 16, at Burke High School.
But Mount Pleasant residents thronged to their town meetings, too. "Seventy-five feet is just not conducive to the town of Mount Pleasant," another resident there said.
We know how that story ended.
Here it should be different
The west end of Broad Street is not the center of a bustling business district.   It's at the edge of two historic residential neighborhoods and it's one of the few relaxing places left overlooking the marsh and Ashley River.
And to get a PUD approved, this area would—in spite of all visual evidence—have to be designated by the City as an "urban core."   That designation is reserved for the most concentrated business districts like Upper King and Meeting Streets.   What's the point of long range planning if these zoning designations can be arbitrarily moved about?
Unfortunately some urban planners don't care about context. They're like hammers when there are nails all around. They want to build something, create density, inspire people to walk and ride their bikes. That idea may be perfect for some places, as Evan Thompson once said, that are "bereft of an architectural vocabulary." Think Myrtle Beach.
But in America's most historic city, context matters.
The Sergeant Jasper is the aberration in an otherwise lovely area, next to Colonial Lake, across from two buildings on the National Register, near the marsh, water and small boats, in an area of one, two and three story homes. That's the context of this peaceful western gateway to the Historic District.
Charleston's sense of place is why people move here — to enjoy a more gracious way of life, to appreciate magnificent architecture and to live in neighborhoods built at a time when even the trees and gardens were in proportion.   This context reveals our nation's history expressed along quiet streets lined with beautiful homes that have survived wars, fires, earthquakes and the forces of urbanization and modernization.   Context is the reason that 5 million visitors come to Charleston each year.
It's not to see "The Boulevard."
Margot Rose is the secretary for The Charlestowne Neighborhood Association. Jay Williams Jr. chairs the BAR/BZA-Z committee for the organization.
BRACK
Brack: Two dumb ideas:  Splitting the school district, offshore drilling
There are a lot of dumb ideas floating around these days, but we thought it was time to pick on two: breaking up the Charleston County School District and drilling for oil and gas off our shore.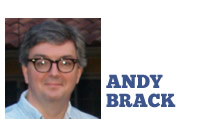 First, the school district. Elizabeth Moffly, finally a former member of the district board, has the numbskull idea to break up Charleston's admittedly large school district into several small districts. The county Republican Party, in a desperate attempt to get some kind of publicity and show relevance, will vote tonight on a resolution to do just that.
Moffly was as a destructive force while on the school board for years, taking up where the late John Graham Altman left off years earlier before he went to the legislature. Other than running for other offices while serving, about the only thing Moffly seems to have done was try to injure the school district instead of making it better and stronger for all students.
The notion that schools will be better with smaller districts is laughable, at best. The whole issue is really about money and how it's spent.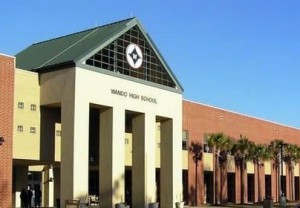 Moffly's notion, frankly, is a proposal to segregate comparatively wealthy East Cooper taxpayers into a separate district, which could allow a conservative governing board to lower school taxes. But this so-called deconsolidation effort ignores the reality that lower school taxes would mean a downturn for the region's excellent public schools like Wando High School.
Meanwhile, poorer areas of the county, whose children are subsidized in part by East Cooper taxes, will find schools with fewer and fewer resources, meaning schools that perform poorly now will likely become worse. Also, separate school districts would have to pay for a lot of duplication — separate administrative budgets, human resources, maintenance and the like. Deconsolidation may, in fact, cost more. As the conservative, don't-go-out-on-a-limb Post and Courier editorialized Sunday, "Studies have shown that small districts tend to spend a larger percentage of their budget on overhead costs and have slightly lower student achievement than large districts."
Furthermore, district-wide programs, such as the nationally-recognized Academic Magnet School, would be threatened because it wouldn't have a steady funding source to turn to — unless the "new" separate school districts contributed to countywide projects. But what would be the point of that if the districts were separate?
Residents need to see Moffly's notion for what it is — a blatant attempt to further destroy public education just at a time when the region needs a strong system to turn out graduates for the 21st century jobs being demanded by employers. If the county Republican Party wants to go on record as being opposed to public education, go ahead and vote for the party's deconsolidation referendum. But rest assured: Democrats will use it against you.
The second dumb idea making the rounds is the fascination some people have with offshore drilling for oil and gas. Not only is the whole enterprise iffy, at best, but the amount of oil or gas available off our shore is a drop in the bucket compared to what is available throughout the rest of the nation.
Back in 2010, I saw oil washing ashore on the Gulf Coast after the Deepwater Horizon tragedy. I inhaled the stinging scent of petroleum on Mobile Bay. Why risk billions in tourism dollars for South Carolina just to get a scant supply of oil and gas? Better solution: Change state laws to encourage more investment in solar and other renewable resources.
Hats off to mayoral candidate John Tecklenburg for coming out strong last week in opposition of offshore drilling.
Tecklenburg, once president of Southern Oil Company, said his company worked with the Coast Guard to make shore-to-ship oil transfers.
"We were safe and never had a spill," he said. "But as I saw with my own two eyes at the time, it's a risky business. Even a small mistake could lead to a large problem. And that was just with my small, local oil distribution company. Imagine the dangers our coast would face from the kind of large-scale industrial oil exploration and drilling that are now being proposed."
Have your say. If you feel strongly one way or another about drilling, have your say at a regional meeting of the federal Bureau of Ocean Energy Management from 3 p.m. to 7 p.m. Wednesday, March 11. It is being held at the Wyndham Garden Mount Pleasant/Charleston, 1330 Stuart Engals Blvd, Mount Pleasant.
Andy Brack is editor and publisher of Charleston Currents.  Send feedback to:  editor@charlestoncurrents.com.
IN THE SPOTLIGHT
Charleston RiverDogs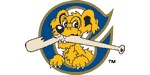 The public spiritedness of our underwriters allows us to bring Charleston Currents to you at no cost. This issue's featured underwriter is the Charleston RiverDogs. The Lowcountry's leader in sports entertainment, Charleston RiverDogs baseball is an attractive, affordable medium for your group or business. The RiverDogs develop the next major league stars for the 27-time World Champion New York Yankees at one of the finest ballparks in Minor League Baseball — Joseph P. Riley, Jr. Park.
Three short words sum up the every day approach taken by the Charleston RiverDogs front office. The brainchild of club President Mike Veeck, the nine-letter phrase "Fun Is Good" is meant to be a guideline and daily reminder of how employees should approach their jobs and in turn capture the imagination of the fans to turn them into repeat customers.
GOOD NEWS
100 dozen students had quest for fun Saturday
Congratulations go out to the 1,200 students from 42 tri-county schools that participated in the 29th annual Quest Academic Competition held Saturday at Trident Technical College in North Charleton.

Students competed and earned points in team competitions in math, science and social studies, and in individual competitions in composition, public speaking and visual arts, according to a press release. Schools whose students earned the most total points won overall awards at each level. Special competitions that did not contribute points toward the overall awards were held in automotive, computer aided design, computer programming, culinary, engineering design and construction, French, horticulture, Spanish, video/film and welding.
Overall awards went to 13 schools: Level 1 (grade 6): Moultrie Middle School, first place; Rollins Middle School of the Arts, second; Gregg Middle School, third. Level 2 (grades 7-8): Rollins Middle, first; Marrington Middle School of the Arts, second; Alston Middle School, third. Level 3 (grades 9-10): Fort Dorchester High School, first; Academic Magnet High School and Ashley Ridge High School, tied for second; Cane Bay High School, third. Level 4 (grades 11-12): Academic Magnet High School, first; Ashley Ridge, second; Berkeley Middle College High School, third.
Also in Good News this week:
Big check. SCE&G on Friday presented a $500,000 check for the new MUSC Children's Hospital and Women's Pavilion. The donation is one of the largest in the company's history, according to a media release. The donation is part of a $50 million "bricks and mortar" campaign to build a new 650,000-square-foot facility for future generations. Groundbreaking is set for next year with doors opening in 2019 at the facility at the corner of Calhoun Street and Courtenay Drive.
"So many of our employees have children and grandchildren who have been treated at this magnificent hospital," said George Bullwinkel, a retired SCANA senior vice president who serves on the hospital's advisory board. "Every child who walks through the doors of MUSC Children's Hospital gets the very best care possible. We have seen miracles happen. It is one of the best Children's Hospitals in the country, and we're so proud it's right here in our own backyard.
Chamber offers robust forecast. Unemployment in the Charleston area is expected to decline to 4.6 percent by the end of next year and the region will have a projected net gain of 5,000 jobs, according to the Charleston Metro Chamber of Commerce economic forecast release last week.
"We are expecting 11,000 new jobs in our region over the next two years and more than 25,000 new jobs in the next five years, that's seven times the job growth of the past five years," stated Mary Graham, chief membership officer for the Charleston Metro Chamber of Commerce. "The occupations that are predicted to grow at the fastest rate are computer/software, science/engineering, sales/marketing and medical."
Easter Egg Hunt set for April 4. Magnolia Plantation and Gardens will have more than 5,000 plastic eggs stuffed with candy and prizes at its 6th annual Easter Egg Hunt. Children will be divided into four age groups for 30-minute hunts on the lawn of the attraction's main house. Also at the event: Eggbert Hopps, Magnolia's mascot. For prizes and schedules, visit the organization's website. Free with garden admission.
FEEDBACK
Now is the time to support public education
To the editor: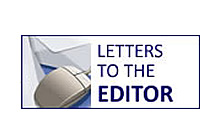 I appreciated your commentary on education in this week's newsletter. Very well done. Now is indeed the time.
I hope expanding the Economic and Education Development Act of 2005 will be one of the recommendations of the group.
– Chad Vail, Daniel Island, S.C.
If you have an opinion on something we've offered or on a subject related to the Lowcountry, please send your letters of 150 words or less to: editor@charlestoncurrents.com | Our feedback policy.
REVIEW
Smoke Gets in Your Eyes & Other Lessons from the Crematory, by Caitlin Doughty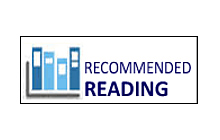 Do your favorite stories include a rotting corpse? Does part of you wish you had become a mortician, funeral director, or embalmer? Have you spent hours thinking about bodies decomposing in the ground, or smoldering in the fire of cremation? Yes? Then Smoke Gets in Your Eyes is required reading.
Doughty's fascination with death led her, at twenty-three, to a full-time position as a cremation operator at Westwind Cremation & Burial in San Francisco, where she experienced the realities of death and decay juxtaposed with the death industry's enabling of our death-denying culture. Through Doughty's descriptive essays, readers can follow along — into the cremation chamber, the embalming room, the hospital morgue, and with loved ones of the deceased.
"It's more dangerous to your health to fly on an airplane than it is to be in the same room as a corpse." Doughty contends that we cannot appreciate our lives without an acceptance of aging, disease, death, and decay. She encourages families to care for their own dead, to eschew embalming — which isn't necessary for disease prevention – and to take the time to say goodbye.
– Jennifer McQueen, Mount Pleasant Regional Library


Find this and similar titles from Charleston County Public Library. This item available as a book. To learn more or place a hold, visit www.ccpl.org or call 843-805-6930.
A hearty Charleston Currents tip of the hat to reviewer Delores Schweitzer of the Poe/Sullivan's Island branch of the library. She was the February winner of a pair of tickets from a drawing for library reviewers. Enjoy Magnolia Plantation and Gardens!
CALENDAR
This week:  Navy band,offshore drilling hearing, Charleston Tells
U.S. Navy Band to perform: 6:30 p.m., March 9, Meyers Theater for the Performing Arts, 5109 W. Enterprise St., North Charleston. The city is only one of 32 this year to host the Navy's concert band, which will present an array of marches, patriotic selections and more. Free. More.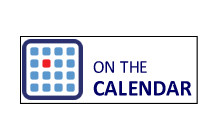 The Art of Healing: 6 p.m., March 10, Charleston Federal Courthouse, 83 Broad St., Charleston. The Gibbes Museum and Roper St. Francis will offer a panel discussion on public sculpture and, specifically, the statue of the late U.S. District Judge Waties Waring on the courthouse grounds. Panelists will include U.S. District Judge Richard Gergel, sculptor Rick Weaver and artist Jonathan Green. Preregistration is required by March 2 here.
(NEW) IAAM BAR meeting: 4:30 p.m., March 11, first floor, 75 Calhoun Street, Charleston. The International African American Museum will go before the Charleston Board of Architectural Review for conceptual approval of a museum building to be built on Wharfside Street.
Terrace Charleston Film Festival: March 12 to March 15, Terrace Theater, James Island. The retro cinema will offer more than a dozen great films during its 6th annual film festival. More info.
(FUN) Charleston Tells: March 13-14, Wragg Square, Charleston. The third annual Charleston Tells Storytelling Festival will bring together some of the best of national and international storytellers in one place over two days. Presented by the Charleston County Public Library, the event features nine acclaimed storytellers and others. Last year, more than 1,600 people enjoyed the event. Don't miss it this year. Tickets are $40 with kids 12 and under for free. More.
Refugee All Stars: 5 p.m., March 19, Magnolia Plantation and Gardens. Sierra Leone's Refugee All Stars will offer a benefit concert to raise money for Doctors Without Borders, a non-governmental organization working to combat the spread of the Ebola virus which killed more than 3,300 in the west African nation. Tickets are $15. More.
Art submissions sought: Due March 21. The 3rd annual Spring Jam Music Fest is offering an Art Walk Exhibition of 10 artists chosen by festival contributors. The art will be displayed during the all-day April 18 show at The Grove at Patriot's Point in Mount Pleasant. Learn more here: www.springjammusicfest.com
(NEW) Walk for Water: 9 a.m., March 21, Brittlebank Park, Charleston. The 9th annual Walk for Water by Water Missions International to spread awareness about the global water crisis and raise money has one caveat: No running. The 3.5 mile walk costs $20 per adult. More can be found here. http://www.watermissions.org/walk
Lowcountry Cajun Festival: Noon to 6 p.m., March 29, James Island County Park, James Island. A full day of tunes, food and activities will ensue as the area celebrates all things Cajun. $15 for 13 and up. More.
(NEW) Hats On at the Farmers Market: 10:30 a.m. to noon, April 4, Marion Square, Charleston. The Hat Ladies will celebrate opening day of the market and wish everyone at "HaTpy Easter." More.
Art on Paper: Through April 5, 2015. While the Gibbes Museum of Art is renovating its space through next year, its third annual Art on Paper exhibit will continue — just in a different location. This year, the exhibition of works on paper will come from six local galleries and be featured at The Vendue, Charleston's art hotel at 26 Venue Range, Charleston. An opening reception is 5 p.m. to 8 p.m., Feb. 6, at the hotel
Fashion Flashback: Through May 10, 2015, 360 Meeting St., Charleston. The Charleston Museum will offer a new fashion exhibition, "Fashion Flashback, 1920s-1960s: Five Decades of Style that Changed America" in its Historic Textiles Gallery. A light-hearted look at 50 years of fashion, viewers will enjoy exploring clothing styles from the swinging 1920s to the hip 1960s. Learn more here.
Natural history exhibit: Through Aug. 10, 2015. "From Land to Sea: 35 Million Years of Whale Evolution" will be featured in The Charleston Museum's lobby gallery with displays of whale fossils from millions of years ago. There's limited availability for an overview by Natural History Curator Matthew Gibson on opening night. Learn more. 
Bird walks: 8:30 a.m. to noon, every Wednesday and Saturday. This is the time of year that a great variety of migrating birds fly through the Lowcountry so what better time to take part in one of the regular early morning bird walks at Caw Caw Interpretive Center in Ravenel. Pre-registration is suggested. Cost is $5. Walks also are conducted on James Island and Folly Beach. Learn more online.
If you have an event to list on our calendar, please send it to editor@charlestoncurrents.com for consideration.  The calendar is updated weekly on Mondays.
MYSTERY PHOTO
Headed overseas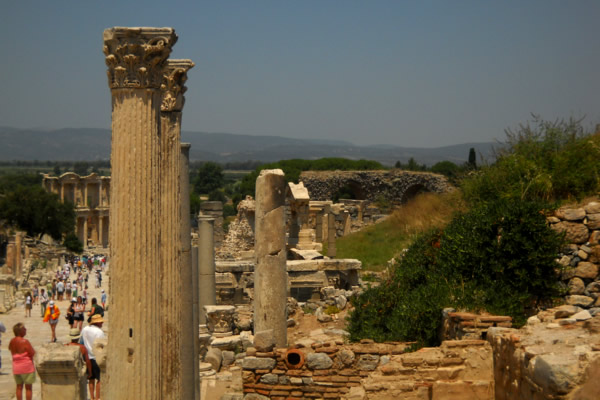 CLUE: We're traveling overseas for today's Mystery Photo. Where is it and why is this place important? Send your guess — and include your name and hometown — to: editor@charlestoncurrents.com.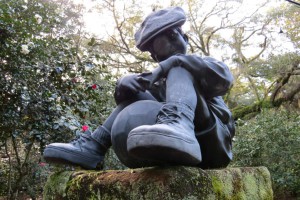 Several people made good guesses about the location of last week's mystery picture, but no one got it until we gave an extra hint (it's in Colleton County) and our Old Faithful guesser, Chris Brooks of Mount Pleasant, suggested the statue "could be at Bonnie Doone Plantation and Camp." And that's just where contributing photographer Michael Kaynard found it!
Thanks to all who guessed. Better luck next time.
S.C. ENCYCLOPEDIA
Malaria
Malaria was arguably the most significant disease in the history of South Carolina from the colonial period until the early twentieth century. It attracted less public discussion than yellow fever and smallpox, but its impact in terms of morbidity and mortality was much greater. Whereas yellow fever and smallpox tended to erupt in spectacular but short-lived epidemics, malaria quietly and steadily eroded the lives and energy of a large part of the population. The most common symptoms of malaria are fever, chills and aches. In classic cases spikes in the fever come at regular intervals. Depending on the severity and type of case, malaria may produce vomiting, severe headaches, jaundice, hemorrhaging, blood clots, an enlarged spleen, and renal failure. Before the late 19th century, malaria was referred to by various names, including ague and fever, intermittent fever, and remittent fever. From the late colonial period, many South Carolinians called it "country fever" to distinguish it from yellow fever, which was largely confined to Charleston and other ports.
Malaria is a parasitic infection caused by protozoa known as plasmodia and transmitted by anopheline mosquitoes. Two types of malaria dominated in South Carolina. Both are highly debilitating diseases that produce lethargy and vulnerability to other infections. Plasmodium vivax, which probably came with European settlers in the 1670s, is the less virulent of the two forms. The introduction of the more deadly Plasmodium falciparum came with the importation of large numbers of African slaves in the 1680s and after. Many West Africans were immune to vivax, and some had acquired or inherited resistance to falciparum. The observations of planters and physicians of black resistance to malaria helped give rise to the proslavery argument that blacks were peculiarly adapted to labor in the southern climate. Nevertheless, many blacks suffered severely from falciparum, as they still do in parts of Africa.
By the early 18th century, malaria was endemic in the Lowcountry. It continued to plague the region throughout the 18th and 19th centuries, and was a major contributor to the region's high mortality rates and reputation for unhealthiness. It was particularly dangerous to infants, young children, and pregnant women. The severity of malaria was the result not only of the Lowcountry's semitropical climate and marshy topography but also of its plantation economy, particularly the cultivation of rice and indigo, which provided ideal breeding conditions for the anophelines. From the late colonial period, the threat of malaria transformed many of the planting families of the Lowcountry into seasonal migrants. They fled the plantations during the summer and early autumn for locations perceived to be less dangerous: the North, Charleston, the pinelands, the upcountry, and the seashore.
During the 19th century, malaria became a major health problem in much of the state, especially in newly cleared and undrained lands and along river valleys. It reached epidemic status on several occasions during the Civil War and after. In the early 20th century coastal South Carolina was one of the most persistent hyperendemic pockets of the disease in the country. In the 1930s, parasite rates as high as 50 percent were not uncommon among schoolchildren in rural areas, with the highest rates in the coastal counties. In the early 1940s the construction of Santee Cooper hydroelectric dams produced one of the last epidemics of malaria. In the rush to complete the project in the face of war, the upper reservoir (Lake Marion) was not completely cleared of trees. They impeded flow and provided excellent breeding grounds for anophelines. In 1944, 39 percent of people living on the north shore of the lake tested positive for malaria. By the early 1950s, however, the disease had virtually disappeared from the state for reasons that are still not entirely understood, but improvements in mosquito control (especially the development of the pesticide DDT), drainage, housing, and nutrition probably all played a part.
– Excerpted from the entry by Peter McCandless. To read more about this or 2,000 other entries about South Carolina, check out The South Carolina Encyclopedia by USC Press. (Information used by permission.)
OUR UNDERWRITERS
Charleston Currents is an underwriter-supported weekly online journal of good news about the Charleston area and Lowcountry of South Carolina.
To learn more about how your organization or business can benefit, click here to contact us. Or give us a holler on the phone at: 843.670.3996.
SUBSCRIBE FOR FREE
Subscriptions to Charleston Currents are free.
Unsubscribe.  We don't want to lose you as a reader of Charleston Currents, but if you must depart, please click here.
© 2008-2015, Statehouse Report, LLC. All rights reserved. Charleston Currents is published every Monday by Statehouse Report LLC, PO Box 22261, Charleston, SC 29413.