(NEW) Charleston Fashion Week: March 17-21, Marion Square, Charleston. With new fashion styles and five runway shows over the five-day event, there's something for every fashionista at the annual event for emerging designers. More.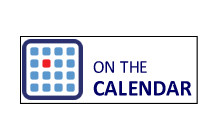 Refugee All Stars: 5 p.m., March 19, Magnolia Plantation and Gardens. Sierra Leone's Refugee All Stars will offer a benefit concert to raise money for Doctors Without Borders, a non-governmental organization working to combat the spread of the Ebola virus which killed more than 3,300 in the west African nation. Tickets are $15. More.
Art submissions sought: Due March 21. The 3rd annual Spring Jam Music Fest is offering an Art Walk Exhibition of 10 artists chosen by festival contributors. The art will be displayed during the all-day April 18 show at The Grove at Patriot's Point in Mount Pleasant. Learn more here: www.springjammusicfest.com
Walk for Water: 9 a.m., March 21, Brittlebank Park, Charleston. The 9th annual Walk for Water by Water Missions International to spread awareness about the global water crisis and raise money has one caveat: No running. The 3.5 mile walk costs $20 per adult. More can be found here.
(NEW) Cooper River Bridge Run: March 28. The 38th annual 10K run/walk from Mount Pleasant to downtown Charleston draws tens of thousands of people. You must be registered to participate. Participants are limited to 38,500. Register.
Lowcountry Cajun Festival: Noon to 6 p.m., March 29, James Island County Park, James Island. A full day of tunes, food and activities will ensue as the area celebrates all things Cajun. $15 for 13 and up. More.
(NEW) Russian relations: 6 p.m., April 1, Citadel Alumni Center, Charleston. Former U.S. Ambassador to Russia James F. Collins will speak on "U.S. relations with Russia and Eurasia" at an event held by the World Affairs Council of Charleston. More info.
Hats On at the Farmers Market: 10:30 a.m. to noon, April 4, Marion Square, Charleston. The Hat Ladies will celebrate opening day of the market and wish everyone at "HaTpy Easter." More.
(NEW) Easter Sunrise Service: 6:30 a.m., April 5, Magnolia Plantation and Gardens, Charleston. Old St. Andrew's Parish Church and St. Andrew's Mission Church will gather for an Easter Sunrise Service at Magnolia Plantation and Gardens on the banks of the Ashley River. Parking and admission are free. More: Follow #easteratmagnolia on Twitter.
Art on Paper: Through April 5, 2015. While the Gibbes Museum of Art is renovating its space through next year, its third annual Art on Paper exhibit will continue — just in a different location. This year, the exhibition of works on paper will come from six local galleries and be featured at The Vendue, Charleston's art hotel at 26 Venue Range, Charleston. An opening reception is 5 p.m. to 8 p.m., Feb. 6, at the hotel
(NEW) East Coast Paddlesports: April 17-19, James Island County Park. The 25th annual event is one of the nation's premier showcases of canoeing, kayaking and stand-up paddleboarding. Full event schedule is online.
Fashion Flashback: Through May 10, 2015, 360 Meeting St., Charleston. The Charleston Museum will offer a new fashion exhibition, "Fashion Flashback, 1920s-1960s: Five Decades of Style that Changed America" in its Historic Textiles Gallery. A light-hearted look at 50 years of fashion, viewers will enjoy exploring clothing styles from the swinging 1920s to the hip 1960s. Learn more here.
Natural history exhibit: Through Aug. 10, 2015. "From Land to Sea: 35 Million Years of Whale Evolution" will be featured in The Charleston Museum's lobby gallery with displays of whale fossils from millions of years ago. There's limited availability for an overview by Natural History Curator Matthew Gibson on opening night. Learn more. 
Bird walks: 8:30 a.m. to noon, every Wednesday and Saturday. This is the time of year that a great variety of migrating birds fly through the Lowcountry so what better time to take part in one of the regular early morning bird walks at Caw Caw Interpretive Center in Ravenel. Pre-registration is suggested. Cost is $5. Walks also are conducted on James Island and Folly Beach. Learn more online.
If you have an event to list on our calendar, please send it to editor@charlestoncurrents.com for consideration.  The calendar is updated weekly on Mondays.